In some of our recent articles we have shed light on the marvels of 3D printing in various domains like food, medical implants and even houses. However, one of the domains unheard in the applications of 3D printing is the fashion industry of shoes and dresses. The main problem is the fact that the 3D printing filaments are mostly plastic materials that lack the desired flexibility to make dresses and shoes that are comfortable to wear. Well, this might change as a result of the latest innovation by the Recreus.
Ingacio Garcia, the designer and founder of Recreus, has created Sneakerbot II. These sneakers seem to be inspired from the popular movie culture of the 80's, the films like Star Wars and Back to the future. The most important aspect of these sneakers is their flexibility and compact nature as they can easily be folded to fit in your pocket. In fact, Recreus has developed its own special Filaflex 1.75mm printing filament which is quite flexible. However, the durability, strength and comfort of the shoes is a question mark. But we hope that the design as well as printing material will get refined over time.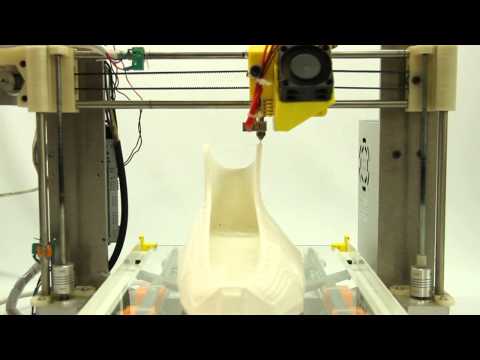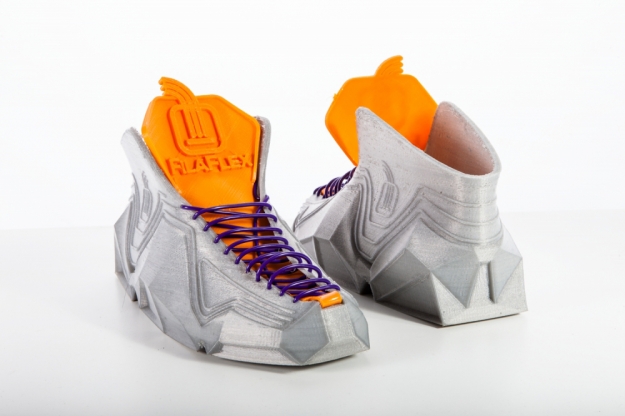 According to Garcia one of the problems that he faced while he is printing these shoes is that the printing material has the tendency to get tangled in the process. He has managed to solve this problem by using a combination of stainless steel hotend alongwith a extruder.
We are quite content that 3D printing is finally making into the fashion industry. We will not be surprised if within few years we are buying and wearing the 3D-printed shoes and dresses. Would you like to wear such shoes or use the traditional factory manufactured stuff?