Some people consider reading and quest of knowledge as a sacred thing, and libraries are really a place of contemplation for them. In the Netherlands, this idea has taken a very interesting form, an ancient cathedral dating from the fifteenth century has been modernized into a huge library! We take you to the discovery of this incredible place.
This titanic transformation is the work of architects of BK. Architecten. They had the difficult task of transforming this magnificent cultural icon located in the city of Zwolle, Netherlands, into a huge space dedicated to the library. Only constraint was to keep intact all the ecclesiastical furniture, namely the organ, stained glass, the overall architecture of the building.
The building was thus transformed into a space of about 700 square meters having three floors where people can come browse the books on the shelves, etc.. But the greatest achievement of this project is that  BK. Architecten made ​​sure that all these changes are reversible and if required the cathedral can be restored to its original form.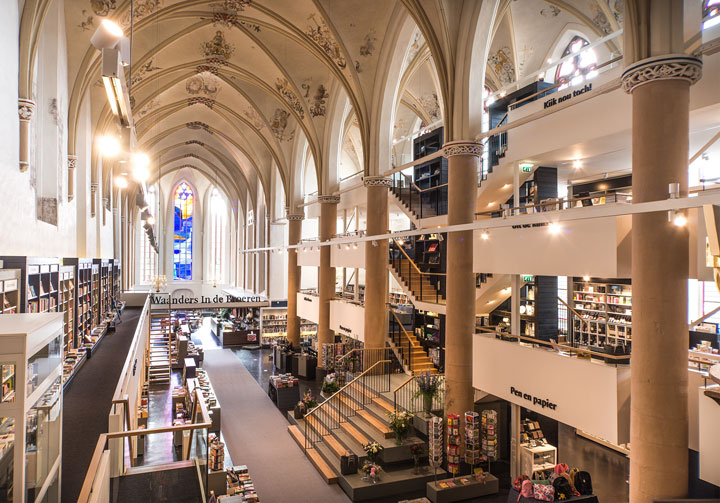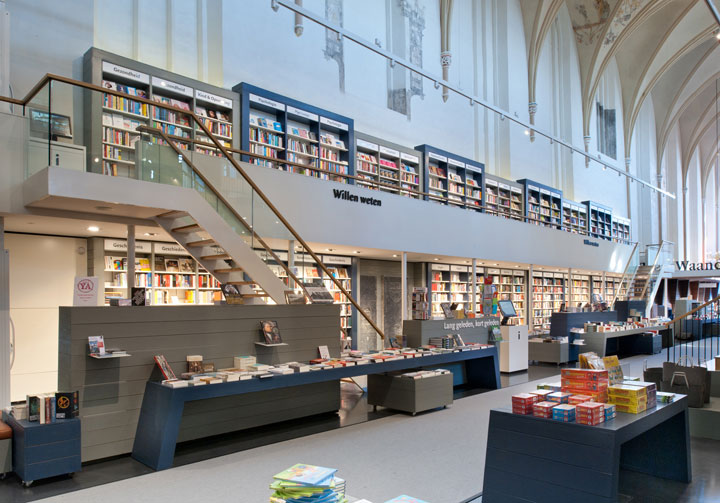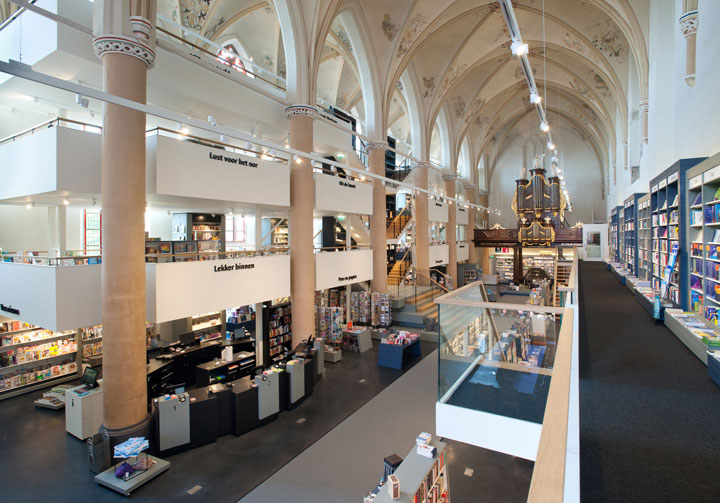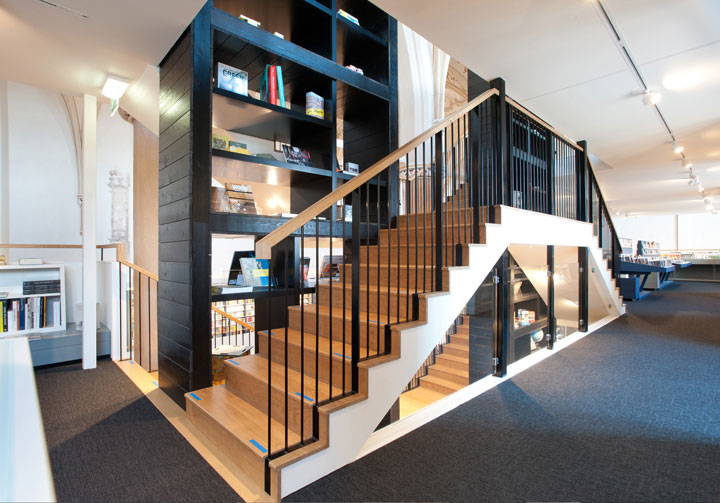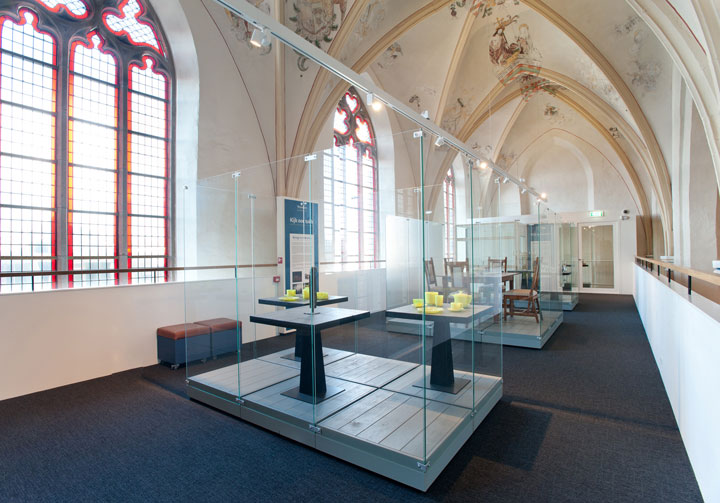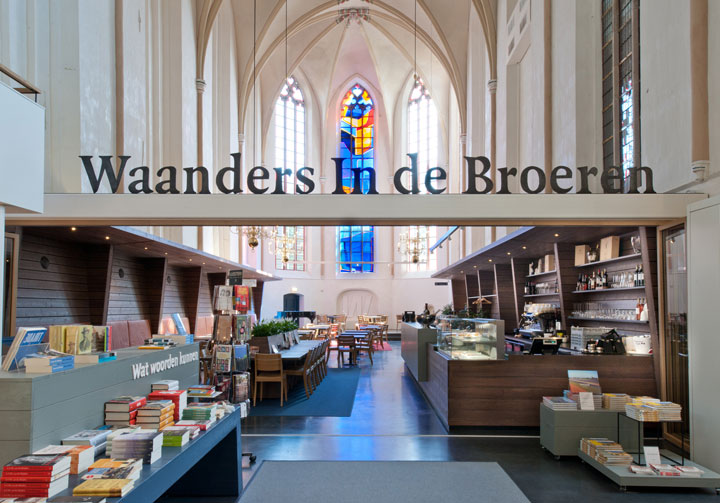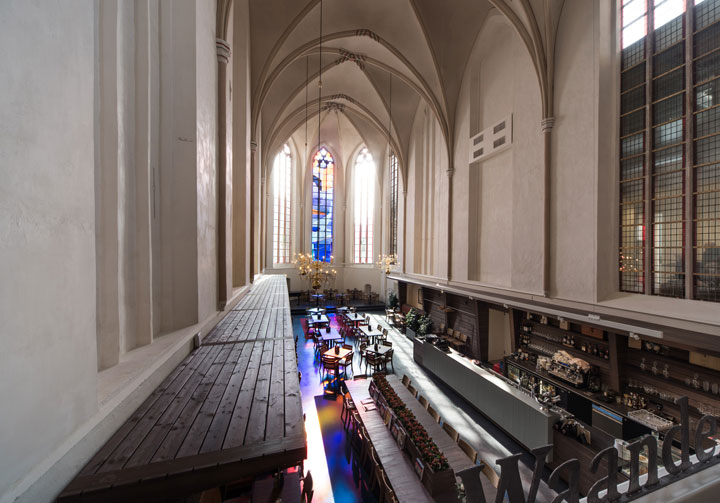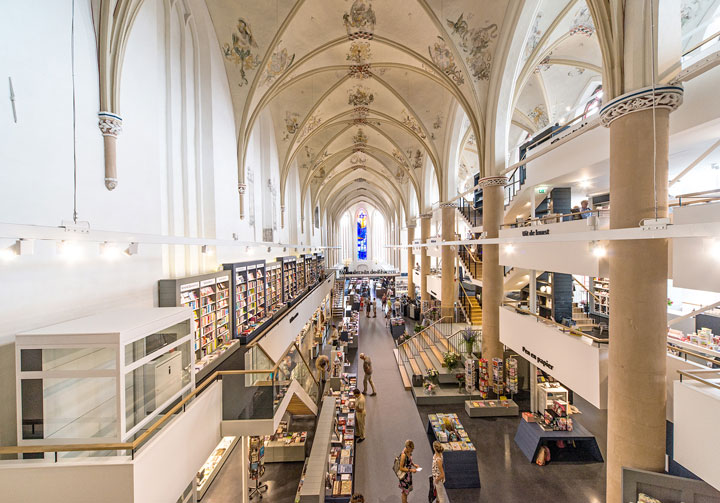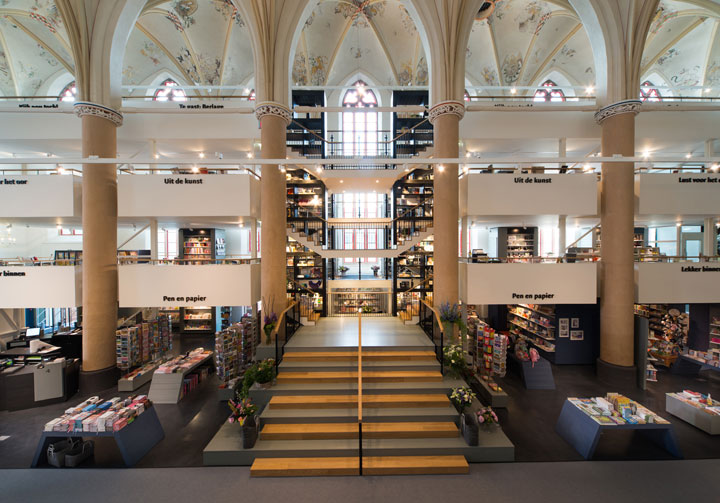 This is a really great cultural project! How these changes are in perfect harmony with the original architecture of the cathedral is realize impressive. Do you think that the historical monuments should be modernized in this way?