A chinese start-up has brought to the market this revolutionary hand exoskeleton at an unbeatable price. Dexta Robotics has launched a campaign on the Kickstarter to collect funds for its product.
Last year, Dexta Robotics announced plans to develop a device for the motion recognition of hand. Instead, the Chinese start up pushed a little further the boundaries of its research and development to make a true exoskeleton with impressive capabilities … and all this at a very low price.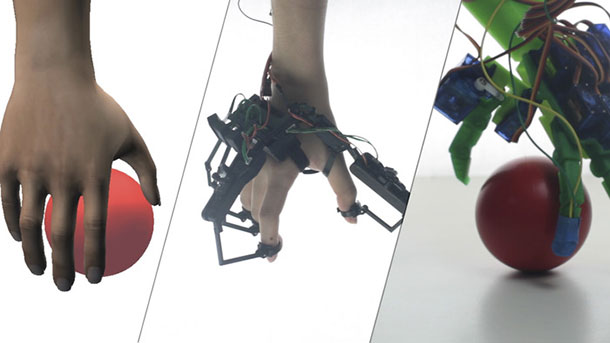 Dexmo-available in two versions-can be used as a control interface for augumented reality or as a robot controller. The mechanical exoskeleton that slips on the hand like a glove is able to capture 11 degrees of movement of the hand. It detects three degrees of freedom of movement for the thumb, split and bending of other four fingers. An inertial sensor can also detect the orientation of the x, y and z, axis.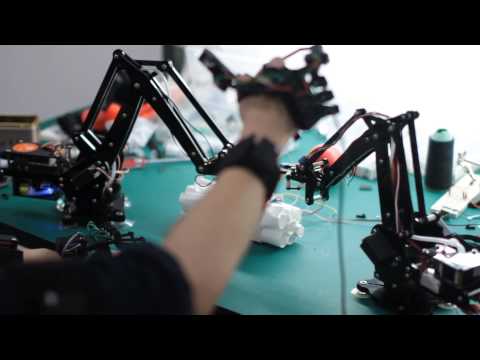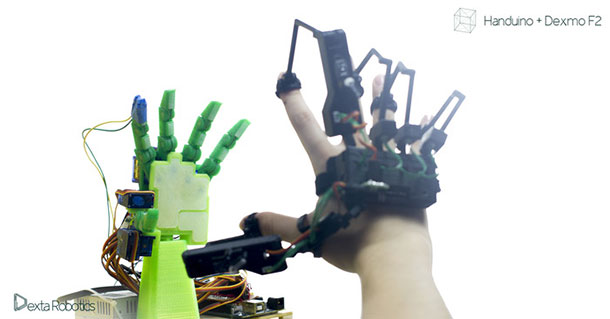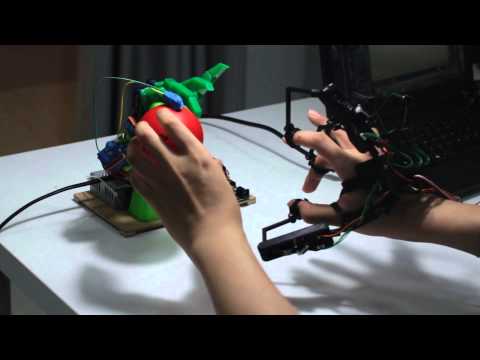 Its applications: it can be used as interaction device in virtual worlds, in addition to a system like the Oculus Rift glasses. The second version even offers the feel of touch on the index finger and thumb, allowing you to "virtually" experience the shape of objects.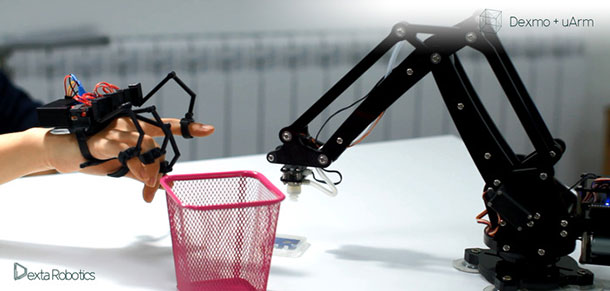 In robotics, Dexmo can be used to remotely control the mechanical arms or robots, including those designed for sensitive situations such as demining robots .
Dexta Robotics hopes to raise $200000 by the end of November from Kickstarter to fund the production of its exoskeleton. The standard version is available only for $ 65.