The advertising campaign for the latest robotic vacuum cleaner Kobold VR200 has been launched. It features a little robot who falls in love with the fancy VR200 and never leaves it. Very cute!
The central idea of this animated film is the story of platonic love between an old robot and the new Kobold VR200. The robotic vacuum cleaner is too busy cleaning the ground to be interested in the little robot who, distraught, tries to get its attention by any means.  Does it succeed in its mission of getting the attention? See the video below for more detail.
It's the advertising agency Saatchi & Saatchi who had this idea and will be responsible for disseminating this internet and multi-channel TV campaign in eight of the key markets of Germany, Italy, France , Spain, Switzerland, Austria, Czech Republic and China. This is the first time that the Swiss company Vorwerk, who designed the Kobold VR200, is investing in a campaign of this magnitude.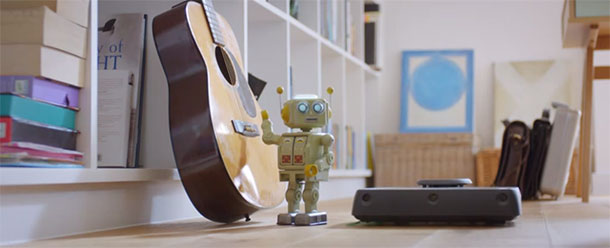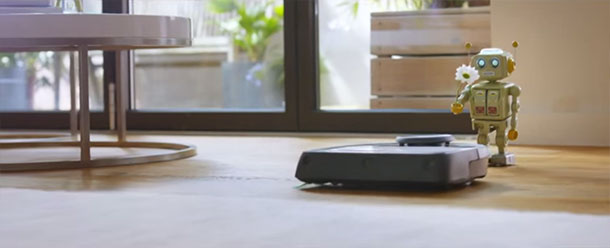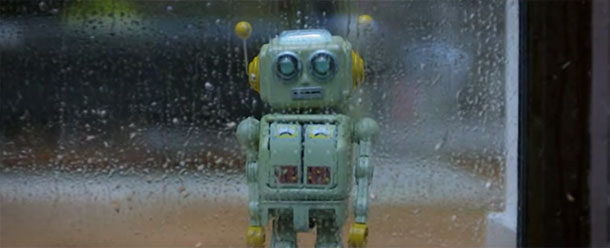 The sale of the Kobold VR200 should start in the coming weeks. Its little brother, the VR100, is considered one of the best robotic vacuum cleaner according to the site Kelrobot.fr . Logically, VR200 is the company's premier robot with a price of around € 749.
We are impressed by this advertisement and the idea behind it. Do you think that one day robots would be able to have emotions? If you liked that this article, you would also like to read: By 2050 it will be possible to fall in love and marry a robot.