Managing a business can be difficult at times, and it can cause us to get overwhelmed and forget about the staff that are part of the process that makes it all possible. If you struggle with a significant staff turnover, chances are your employees may be unhappy. While many of us think a raise is the right option, sometimes it's the small things that count. In this article, we'll explain seven steps you can use to ensure your employees are happy and motivated.
Recognize their individual efforts
Everybody is unique, and each has their own particular areas in which they specialize in. If you're the owner or manager of a business, it's vital to recognize each of your employee's efforts. Even a simple, well done, or a good job can go a long way, and make someone happy to come into work in the morning. You could even send out an email at the end of the week to show your appreciation, or post something on the employee notice board.
Bring in easier technology
Digital technology is everywhere, and with many new types of software being developed, the entire work process can be made much more manageable. You can find digital timesheet software to make keeping track of records a breeze and find new messengers to stay in touch with all of your employees. Finding more efficient ways to get work done will benefit the business and keep your workers happy. They will be able to complete their work without hassle or stress.
Offer employee perks
While you may already have perks and benefits in store for your employees, you can always go the extra mile to show your appreciation. For example, you might consider offering an extra level of life insurance, free gym memberships, and dental checkups. All these little perks make for happy employees, and you'll undoubtedly see the difference. Your aim is to motivate staff so that they love coming to work.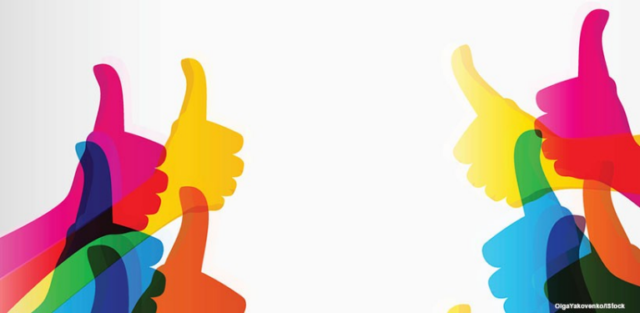 Establish a positive work environment
A positive work environment is key to keeping your workers happy, as they feel a sense of respect, gratitude, and become overall healthier individuals. You can improve the workplace by simply changing up the lighting, ensuring there are heating and air-conditioning, and having a comfortable staff break room with facilities.
Around the office, you can let your employees feel more confident by allowing autonomy. Try and encourage positive thinking instead of negative and respect individuals for their decisions. If you are having trouble with an employee, speak to them with respect and in private, away from others.
Communication is key
Communication and how you choose to communicate plays a big part in ensuring the happiness of your employees. While sending a quick email might be efficient, it can come across as cold. Make sure you assess the situation and find out if it is worthwhile speaking to the team directly. When you talk to an employee, you can still be stern without being nasty. It's all about respect and treating people how you would expect to be treated.
Take the opportunity to host a work party
An office party is a chance to get everyone together and find out about their interests. This can create a positive work environment and allow everyone to take a step back and view each other as equals. Whether it be taking everyone out for dinner, or hosting a small party in the office, everyone has the opportunity to get involved. Try and celebrate the holidays together, and make a special effort to pitch in on somebody's birthday.
Involve all members in decision making
Your company is one big team, and it's essential that you remember to treat it that way. Everyone has an opinion. Therefore, they should all have a say in any big decision making. For example, if you're considering introducing a new software, talk to your employees first to see how they feel. Thinking of making some policy changes? Ask what your staff would like to include.
Staff are what make your business possible, and without them and their teamwork, you might not have a successful business! This is why you should aim to go above and beyond to ensure they are happy. Please take notice of any changes, listen to what they have to say, and, most importantly, aim to get down on their level every once in a while. We are all hard workers and have to start somewhere!