Year by year, requirements for technical documentation have been changing, imposing challenges to people working with instructions and manuals. Technical writing techniques have also adjusted, setting a high bar for all tech writers, especially as related to clarity and practical value of content.
Technical writing has now grown into a big industry. Numerous writers working in the field are expected to provide impeccable guides, user documents, and other kinds of helpful documentation while demonstrating a fresh perspective and reflecting all current trends in technical writing. The top 5 of them we are going to discuss in this article.
Freelancing
More and more people opt for greater freedom that freelance offers. The idea of being able to work from everywhere in the world attracts many highly qualified specialists. In the U.S., around 40% of the entire workforce is expected to be freelancing by the end of 2020.
Tech writers are among those who gladly leave their comfortable offices and travel while working. They enjoy their lives while earning decent money. In fact, technical writing is a perfect job for freelancers. The only thing you need is a working laptop and a stable internet connection.
Cloud-Based Technologies
Lots of technical documentation is now being stored online. The global trend is to force tech comm migration from printed materials and/or physical storage to online or cloud-based data collection. Online user manuals and documentation portals indeed have a greater potential compared to other means of communication with end-users.
A cloud-based platform for documentation writing and storage is much more convenient for writers too. It helps to save time while getting into the matter of new software. Moreover, such technologies mean a healthier environment since less paper is used to print guides and manuals.
Interactive Content
Technical content is like no other content. It should be written in a simple language for users to understand. In this context, a technical writer's role is similar to an educator's. They try to explain to people how the technology works, providing them with technical information.
Technical writers are true masters of words. Their task is not only to provide online assignments help but to include people in the writing. Tech writers need to appeal to the interactive side to keep their readers interested. They need to catch readers' attention even more than other writers because users learn better when they are concentrated and involved.
Marketing in Technical Writing
For a long period of time, the paths of technical writing and content marketing have not crossed. They existed in separate dimensions, where content marketing strived to attain clients and technical writing served to educate and inform them.
However, given the current competition for every client, technical writing has been demonstrating success in sending a marketing message as well. This has been made possible through user onboarding that literally means the management of the client – business relationships.
This trend is especially successful in retaining customers. Technical writers provide an attractive message and quality content, convincing users to sign up to make their following purchase of a product or service with this brand.
New Technologies and Platforms for Writing
Writing technologies change. Obviously, the process of writing about technologies cannot stay aside major changes introduced by AR, VR, automation and AI.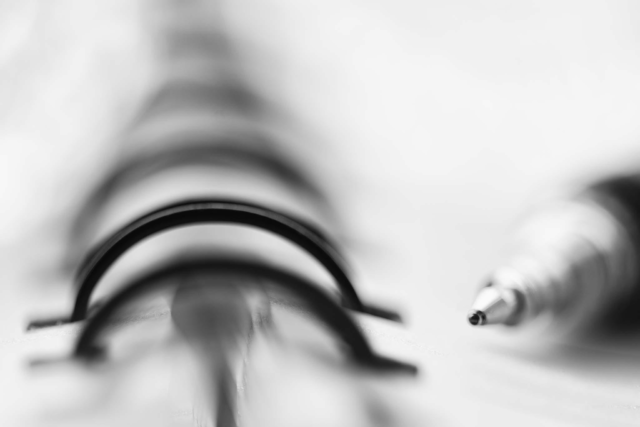 #1: Virtual and Augmented Reality
Technical writing supports documentation, sending an important message to the customer. Lots of technical writers, software and hardware developers work hard to come up with new formats and platforms to make this message even more clear and useful. For this purpose, they employ concepts of augmented reality and virtual reality.
#2: Automation
Automation helps to decrease repeated things throughout the process. Greater speed and a lower percentage of daunting repetitive tasks will definitely help technical writers feel more motivated and creative about writing technical content.
Lots of modern automation tools for technical writing allow writers to cut down the time they spent inserting repetitive phrases or translating complicated technical terms into the language understood by many.
#3: Artificial Intelligence
AI has been making steady progress in almost every industry. Writing is not an exception. As a tech writer, you should always keep abreast of the changes that AI brings to the industry. We are all used to using Grammarly for spell-checks, but soon, there will be more sophisticated machines, capable of creating, improving, and testing the quality of content.
AI is truly the biggest writing trend. The ability to project where it will lead the industry may help you continue to pursue a successful career.
Final Words
Technical writing has turned into a big industry that employs mostly freelancers. A perfect combination of freedom and decent salaries makes this occupation attractive to many people who enjoy writing and can do it skillfully.
However, technical writing is also an independent field that has its trends. Modern technical writing is migration to cloud-based platforms, includes interactive content, and keeps abreast of all AR, VR, and AI developments.
Most importantly, technical writing adjusts to modern technological advancements, striving to provide a clear and comprehensive message to end-users. When this message is supported by modern technologies, it also becomes a powerful marketing tool tailored to retain customers.
BIO
Jeff Blaylock is a freelance writer and researcher who has experience working as a technical writer. He is knowledgeable of all technical writing requirements and believes that this field has an unfulfilled potential in marketing and customer retention. In this article, Jeff discusses what are the top 5 trends in technical writing and how this industry is going to change in several years.