The marketing landscape is constantly changing. So, as a marketer, you must stay on top of trends and adapt for the success of your business. Despite significant changes in marketing strategy, blogging is one marketing strategy that has remained constant. You don't need to be an expert to start a blog. With just enough skills and knowledge, you can write great posts, sit back, and watch readers flock to your site.
However, a good blog post does not engage readers on its own. Applying a few good tactics to your blog can help you achieve greater results for your website traffic. Whether you're a seasoned content creator or a beginner, here are tips to improve your blog in 2022:
1. Make Sure Your Content Is Easy To Read
Even though you may have something to say that is interesting and insightful, not everyone has time to read long paragraphs. So, to retain your visitor's attention, make sure your blog post is structured in a readable and scannable way. Here's how you can do this:
Write As If You Are Talking – Blogging isn't the same as writing a college dissertation or a newspaper editorial. It's about communicating and engaging with people. For this reason, your post should have a conversational flow.
Use Subheadings – This divides your post into scannable segments.
Make Use Of Formatting – Use the bold and italic formatting options to your advantage.
As much as possible, edit and revise your blog post before publishing. Doing so will ensure that all unnecessary words have been removed, and your readers won't have a hard time reading your content. If you don't have the time to do so, you can utilize proofreading and editing services to do the job for you.
2. Plan An Editorial Calendar
Your ability to produce high-quality content consistently is the foundation of any great content marketing strategy. The most effective way to retain your readers is to create, develop, and publish good content regularly. Despite how simple this may seem, even the best bloggers will find it hard to do this task.
Bloggers often produce content on the spur of the moment. While this approach may work for a while, it may eventually lead to difficulties and delays when you depend on your emotions to write new blogs. But with an editorial calendar, you ensure that your content is organized, aimed at your target audience, and consistent at all times. Eventually, you'll be capable of coming up with more blog post ideas, and your whole approach to content marketing will improve, enabling you to meet deadlines and promote yourself.
3. Enhance Your Onsite SEO With The Basics 
Today, every blogger should understand basic SEO techniques to optimize a blog post effectively. For basics, do keyword research before writing a new blog post and figure out which keywords you should target. You can do this by implementing several keyword research tools available, such SEMrush or Google Keyword Planner.
You can then incorporate your keywords into your blog headlines, URLs, image file names, etc. Even though there is much more to learn about SEO, knowing the basics will help you rank your content in search engines.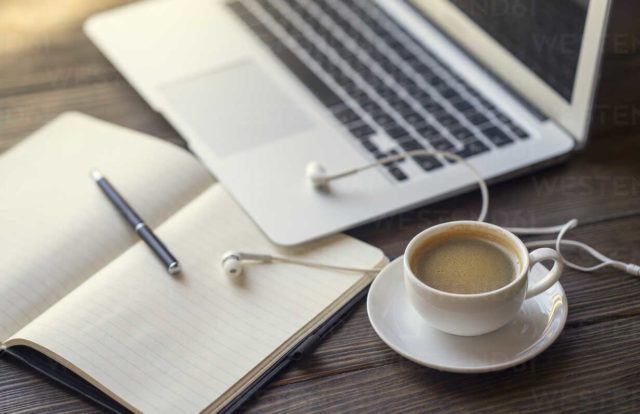 4. Aim For Long-Tail Keywords 
Long-tail keywords are one way to increase your domain authority and drive organic traffic to your site if you're just starting your blog. While short keywords may sound superb, don't be tricked into incorporating them into your blog posts right away. You're not the only blog aiming to rank for the exact keywords, and most of them may have a lot higher domain authority than you do. Here's how you can differentiate short keyword phrases to long-tail keyword phrases:
Short: Home security systems
Long-Tail: Home security systems for residents in Riverside
As you can see, you should focus on long-tail keywords that are niche-specific instead of targeting the most competitive search phrases. Because of the limited competition, long-tail keywords often rank higher than short-tail ones.
5. Learn Where Your Target Audience Spends Their Time Online 
In terms of marketing, a common mistake committed by rookie bloggers is to 'spray and pray.' This approach involves promoting their new content on every social media platform possible. Rather than wasting your effort and time, try to put yourself in your audience's place. Determine what sites they usually visit, what types of forums they like to engage in, as well as platforms they often use.
For instance, if you run a craft blog, Pinterest is the best platform for you. Or, if you run a business blog, LinkedIn may be your best option. Avoid spending your time and energy presenting content with an uninterested audience. Rather, figure out how to promote your content straight to your target audience and let them find you.
Conclusion
A good blog post isn't enough to keep readers interested. You can attract and maintain readers by using a few more effective blog methods. All of these tips can help your site become successful if you're looking to improve your blog in the best manner possible. It's best to start with the most appropriate tips for your audience and niche, then return for new ideas anytime your blog becomes stable.