2019 was a year of experimentation and the best production services till yet. So much technology is upgraded that it is almost impossible to count them over a small period. From Samsung's First Triple Rear Camera Smartphone to Apple MacBook Pro, everything's going well with its pace. And so, does the world of software.
You may not know, but every step taken in your system is made possible by the software. And when it is done by specific software, it is known as a Utility Software. Utility software is designed to analyze, configure, optimize, or maintain a computer. Backing up your data, antivirus software, data security, or file management system, all of these are maintained by a specific utility software. They are of four different types: System Utilities, File Management Utilities, Storage Device Management Utilities, and Miscellaneous Utilities.
Software is defined by the function they perform. There are many software tools available that can increase the efficiency of your PC. Here we have 5 Best Smart Utility Software in 2020.
1. Bitdefender Antivirus Plus 2020.
Let's face it, even though we are living in one of the highly modern eras till yet where everything is encrypted or seems to be safe. It isn't. And that's where we need protection from spam, virus, malware, and trojan. Bitdefender has maintained its name to be the top security measure software in 2019 and is still going ruthlessly on high rating standards in 2020.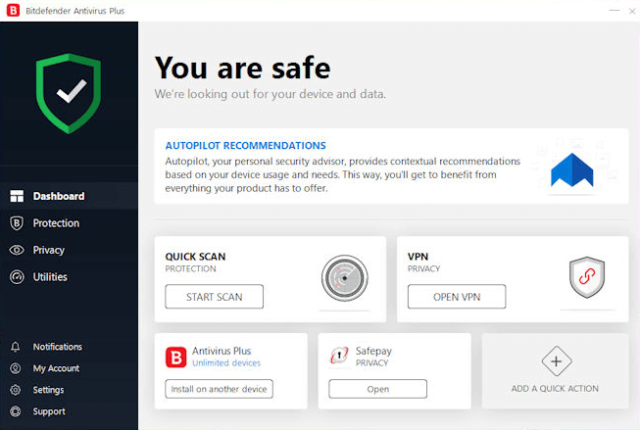 Ransomware protection and remediation, VPN, Privacy tools, Safepay and total security for one year at a low cost compared to AVG, Avast, and Kaspersky, Bitdefender Antivirus Software stand out feature of learning the behavior of threats against your PC to keep it safe and the ability to scan all your linked devices via the Bitdefender Central mobile app has made it to number #1 in our list.
2. Vociemod.
Do you want to prank your friends by changing your voice? Then we have Vociemod for you. Vociemod is a real-time voice modifier, where the software enables you to change the pitch of your voice while gaming. 8Bits, Romantic Paris, Cathedral, Exo, Hamsters, and Storyteller Action are some of the most rated voice changeovers in the software.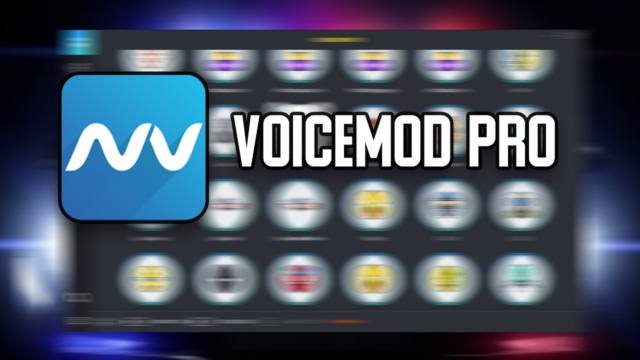 Voicemod can convert your voice into the voice of a female or robot to ensure no one can presume your real voice. Rated as the best Voice changer software available, Vociemod's real-time voice changer is available in 42 different voice backgrounds. Reliable and comfortable for all Windows versions, Voicemod makes you feel confident about your duplicate voice, and that is why it has landed on number #2 of our list. If you're into gaming and use Discord, you can also try these voice modifier for discord apps to have some fun while chatting.
3. Maricrum Reflect.
Free for non-commercial and home usage, Maricrum Reflect is a backup software that lets the user save the data on their disk, clone it, or image to local and network-based storage media. This allows them to save their data at more than one place with ease. A compressing software that ensures 'point in time' data accuracy, Maricrum Reflect creates a mountable image of the data, after which the images can be mounted as a drive later in your Windows Explorer, which is ready to restore using custom Maricrum Reflect Rescue CD available online for Free.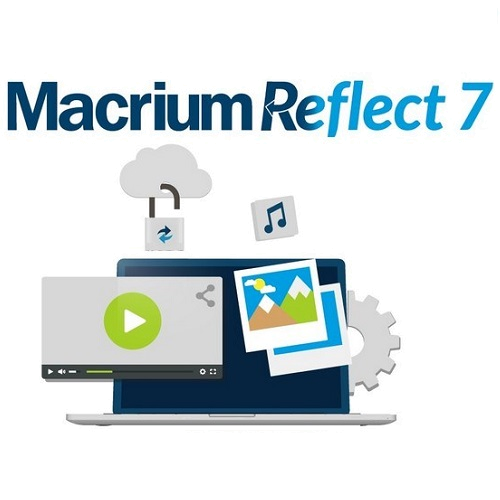 Users can make use of differential images to increase the backup speed and reduce storage space. They can also go for backup templates to set up scheduled backups without missing key files. The Maricrum Reflect Free Home version offers: –
1.Incremental backups to save storage space 2. Provides rapid delta cloning
3.Restoration for fast disk recovery, file and folder backup
4. Backup encryption and ransomware protection, which has landed it on number #3 of our list.
4. Groupy.
Groupy is the solution to all uneasiness in going from one slide to another in Windows. A powerful organizational tool for Windows that keeps your information tabbed and organized. Groupy enables the user to drag and drop multiple applications and documents together at one time and group them into a tabbed interface for easy, convenient access.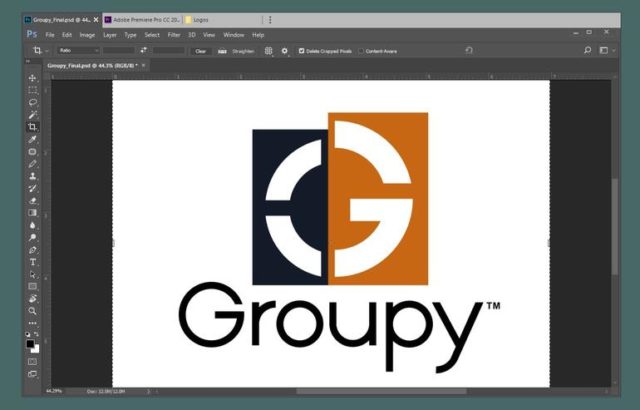 The utility software helps to group interrelated tabs for optimal workflow. It helps you manage tabs in quick and natural ways with the browser-like interface, like in Chrome or Firefox. You can add new tabs quickly as according to your priority easily. The Mouseover tab feature enables you to get a preview of your content. Groupy has made hovering between explorer tabs easy, and that is why it has landed on our list on number #4.
5. Eartrumpet 2020.
Eartrumpet is the app that should have been provided by Microsoft in Windows 10. But eventually, they provided it, which stood to its name. The new version of Eartrumpet 2020 is one with all the new features, such as the ability to control classic and modern app volumes individually, a quick switch between default audio devices, and even the ability to move apps between playback devices.
People at Microsoft have combined the utility software with a multi-channel peak monitoring feature, useful keyboard shortcuts, and support for Windows 10's light and dark modes. This time, the app can replace the system tray sound icon so that you may never need to get difficulty while hearing the sounds. The new software from Microsoft, the Eartrumpet 2.0 is all-set to manage all the audio settings your PC, and its new outlook have landed the software at number #5 in our countdown. Many digital marketing companies use such kinds of tools into their customer acquisition techniques.
So here we have a complete list of some of the best utility software that you will want to encounter. We tried to cover all aspects and corners of the queries that people have and hope the article was a helping solution to your problem.