Many are fascinated by the city of London and its famous bridges like Tower Bridge and London Bridge etc. Tower Bridge has indeed gained an iconic value for the city. Well, now city of London is holding a competition for a new bridge that would be located between Nine Elms and Pimlico. This bridge is meant to be used by the cyclists and the pedestrians, and being a free a game, many crazy rather wild ideas have been put forward. Some designs are curved while some of them have a rather futuristic look. Some, even remind us of the fiction movies and appear straight out of the alien planets. Some have even enclosed the bridge.
However, there are limitations in terms of maximum budget for the construction of this bridge. All the construction work, as well as, the final finishing must be completed within 40 million pounds (or $60 million). So the designers should keep this constraint in their mind while proposing their brilliant ideas. This project has been able to provoke the imagination of the designers, some of them even think that straight bridges are distasteful and have increased the length of the bridge by opting for a curved design.
More info: nepbridgecompetition.co.uk (h/t: laughingsquid)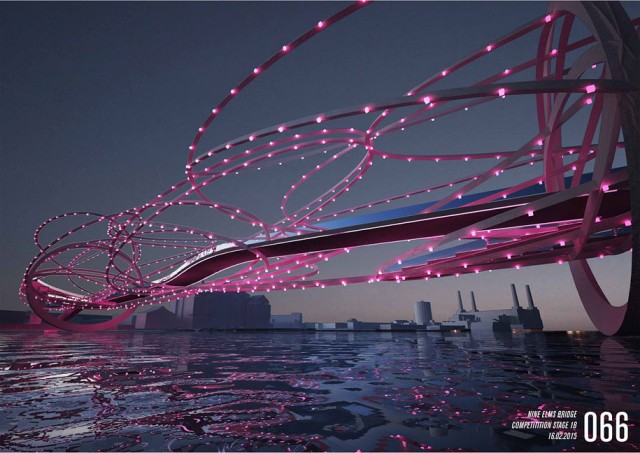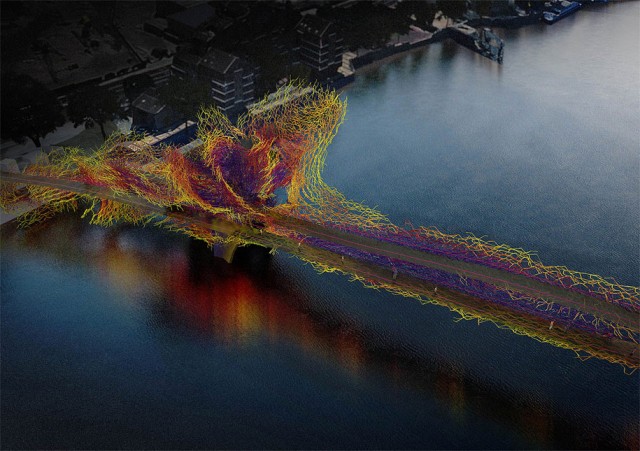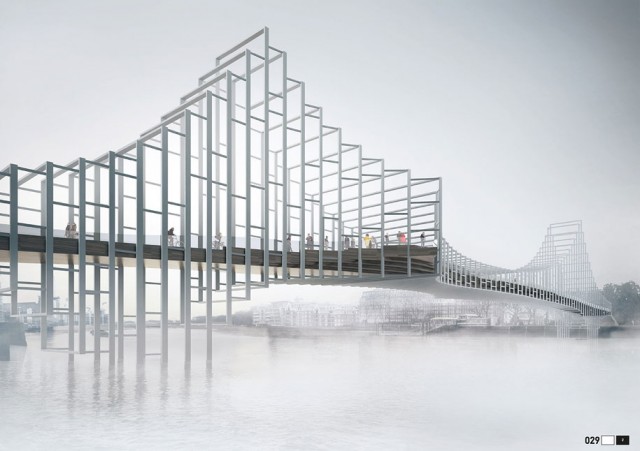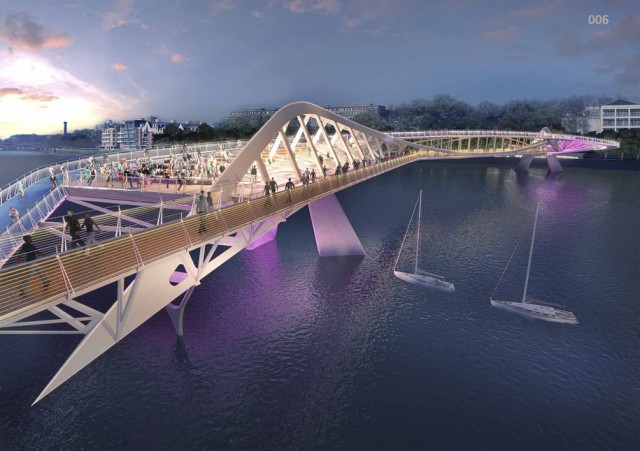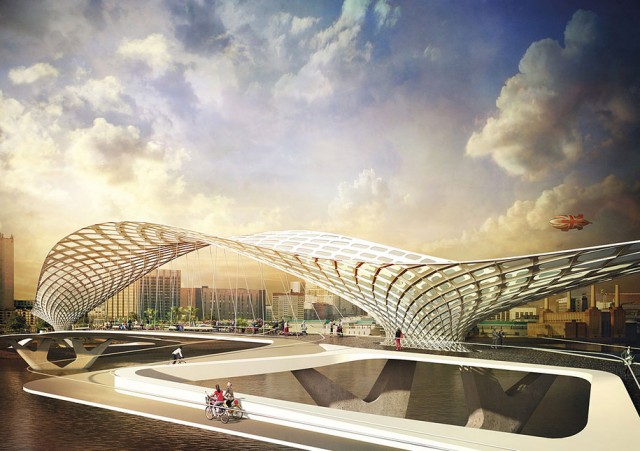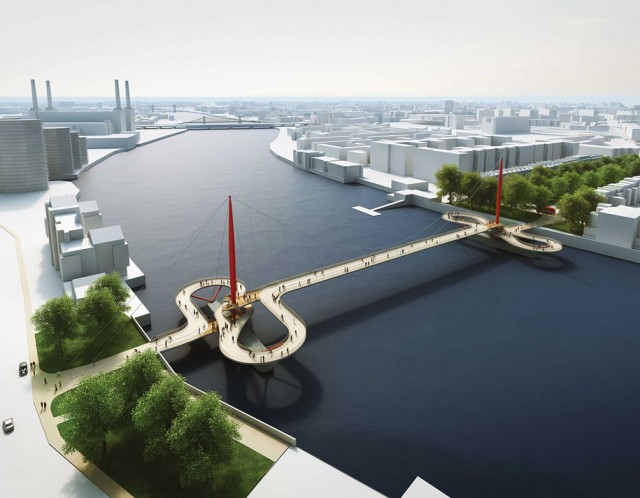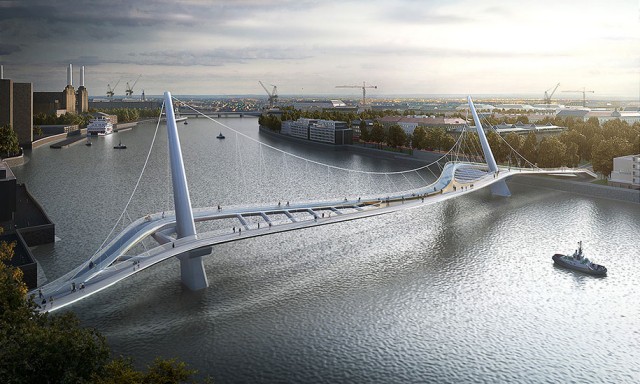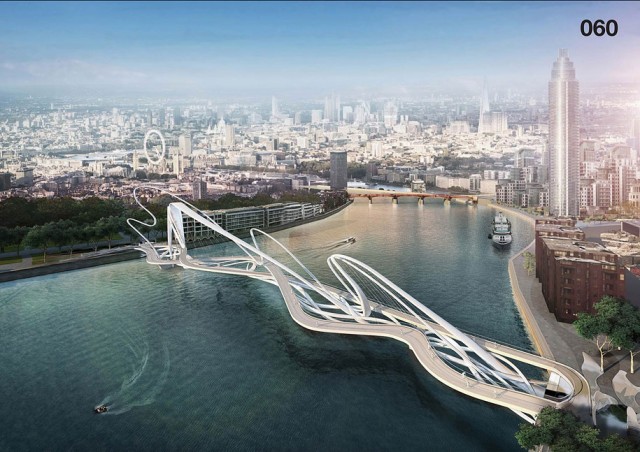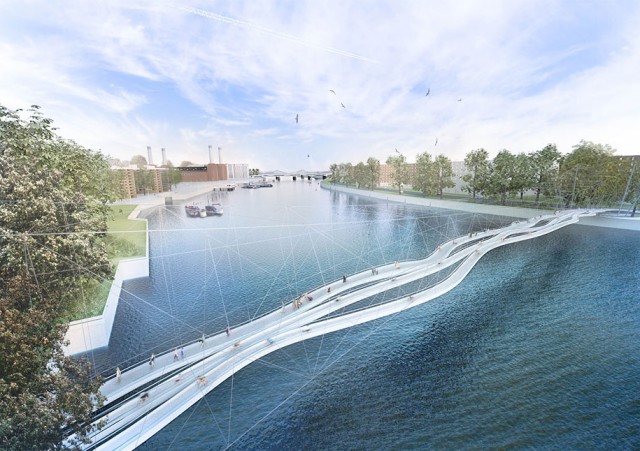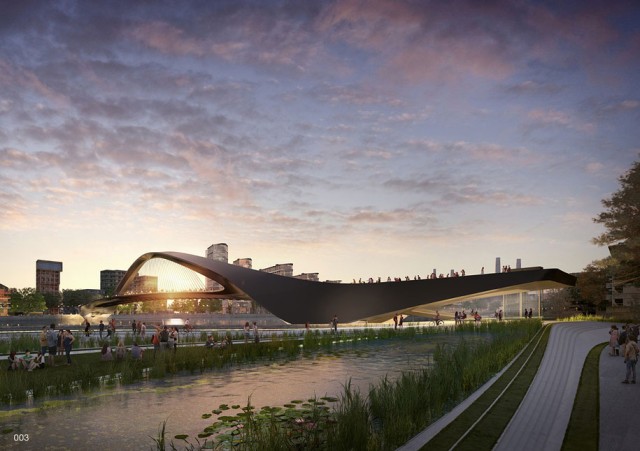 These designs are really amazing.  We loved the bridge with a waterfall. Which of the design you liked the most?