Introduction
Have you ever played Android games on your desktop? This is entirely different from Android apps running on smartphone devices. You might have a wonderful experience if you're playing Android games on a big screen of PC or Laptop. All this has been done now with amazing Android emulator support. Android Emulator is software that can emulate or run Android on desktop or laptop to support people who are interested in using Android apps or PC games.
Android Emulators
A range of Android emulators is commercially available within the market these days. These include BlueStacks, MEMu, LDPlayer, Gameloop & Nox Player, and many more. Here's the question, why would you like your Windows PC to have an Android emulator? There are various reasons to do so. For example, Android developers can configure their applications directly on their desktop. Players can play Android on a bigger screen, and the list continues. However, the primary concern with Android emulators is that many are fussy and do not function as promoted. Is there any reliable solution? Luckily, we have a solution.
Why LDPlayer?
LDPlayer is one of the most popular and the best emulators for gamingthat focuses exclusively on Android smartphones, offering a great way to directly operate the latest and leading mobile games on your PC. LDPlayer provides a simple yet efficient interface for Windows for both gaming and general use. It supports high-performance mobile games accessible on Windows PCs with the latest versions of Androids. Moreover, you may also download other apps from the Google Play Store.
LDPlayer is surely more reliable than a real phone, with its multi-functional specifications and user-friendly environments. LDPlayer Emulator is always confident of its complete compatibility with the online world. You can enjoy both single and multiplayer games on your PC with its enhanced network latency and bandwidth speeds. It has a typical collection of gamer-oriented features, including good mapping controls on keyboards, multi-instance schemes, macros, high FPS, and graphical support. It is one of the few best emulators for gaming in the gaming world that gets regular updates almost monthly.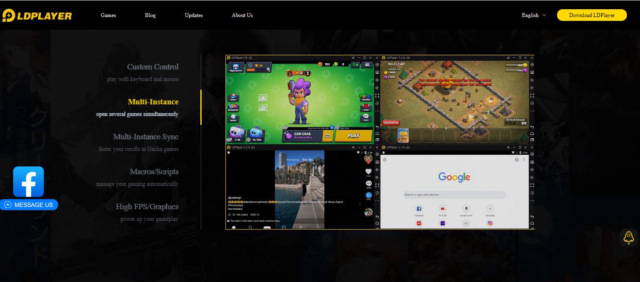 Other Potential Benefits of LDPlayer
LDPlayer is afantasticAndroid emulator. Most people play games primarily using the Android simulator. Based on the latest versions such as Android 5.1.2 and Android 7.1.2., LDPlayer provides a wide range of accessibility for players to run high-performance games on PCs such as a Call of Duty Mobile game, PUBG, Clash of Clans, Clash Royale, Brawl Stars, Arena of Valor, Free Fire, etc. LDPlayer allows you to play these games conveniently on your laptop.
You must go for high resolution and designate the recommended CPU and RAM on LDPlayer settings to reach high graphics gaming experience. By doing so, the LDPlayer Android emulator gives you an outstanding view of graphics while playing games. You may change the resolution to medium DPI if the frame drops.
You will see an intuitive and straightforward interface when launching LDPlayer, the same as your Android mobile application. Additionally, on the bottom portion of the home screen, there are a few Google apps. You can press on Google Play Store and download it. You can browse on the LD Store if you want to play other popular games as well.
In fact, with the default wallpaper, you can feel dull and boring. The latest LDPlayer versions offer customized wallpaper functionality, in contrast to other emulators. LDPlayer allows you to set your favorite local images as wallpaper freely. The Wallpaper tab can be located in the emulator settings.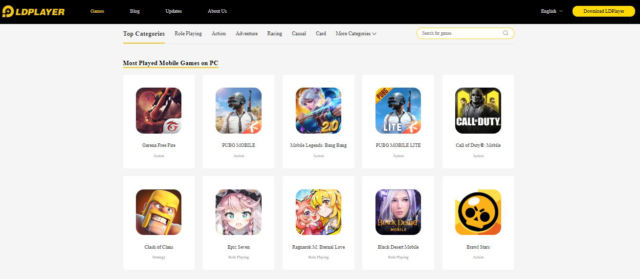 Another excellence of the LDPlayer is its superb graphics. LDPlayer owns such a strong reputation as an Android emulator. The graphics of this LDPlayer can be updated only through their GUI.
LDPlayer offers enhanced built-in game player toolkits, such as multi-instance, key mapping, APK support, etc. You may, for instance, move the APK filter to LDPlayer with APK support if you do not find any games you like on LDPlayer. When playing TCGs, LDMultiplayer can greatly help. This allows you to start several LDPlayer instances and log into multiple accounts simultaneously. Your character would then evolve faster to increase the game level.
Moreover, Keyboard mapping is also a great way to set key mapping on a keyboard to control LDPlayer actions. This function frees your hands and uses a keyboard. You can also set shortcuts to display a number of actions at the same time. So, LDPlayer offers countless features to provide players memorable gaming experience.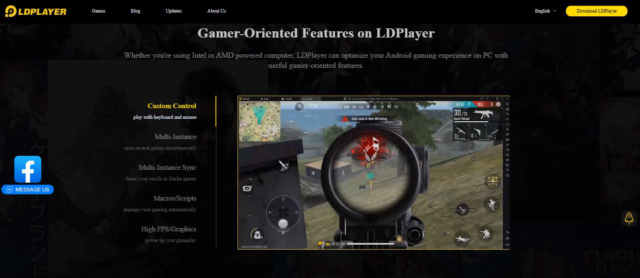 Conclusion
LDPlayer is a free Android emulator for PC to launch Mobile games or apps on a big screen of PC. LDPlayer can offer you a unique gaming experience with many improved features and greater results. Now you've got the answer, why should you prefer LDPlayer and why is LDPlayer your best choice. LDPlayer provides you with a diverse gaming experience with numerous improved functionality and superb results. If you want the best emulator for gaming to run Android games on your Computer, LDPlayer will be a great choice.