Alexander Vucic has been a vital part of Viva's offerings for many years. With Alex's keen interest in human behavior and knowledge in modern marketing, he is the best at seeing new opportunities for businesses to grow. The main tools being marketing and structuring the offer so that it is optimal for the target group. Here you will find out about his excitement for the future and look back on the past year. We also gathered some valuable insights you don't want to miss out on.
How do you look at 2020?
I think you have to start pondering a lot more about how people think and what behavior it leads to. So in the context of personalization, it means going even further along this route, and the next step becomes "hyper-personalization." People expect to receive relevant content, and appealing messages explicitly made for them, which means that more parameters need to be added. At this point, the amount of information about the target audience becomes crucial, which was hampered by Google's change of cookies policy. Of course, new technology will replace this way of tracking activity online.
Do you see any behavioral changes in consumers that are starting to affect commerce?
The biggest change that is happening right now is that digitalization in Sweden is almost fully developed, and that also includes the elderly. In the past year, the digital system has become more helpful with paying bills, Swish money, and to some extent, online shopping. This creates a whole new target group to address.
As much as older people become braver in moving to the digital sphere, those who have long been in cyberspace are getting more and more difficult to impress. Attitudes change over time, and we keep making new technologies that simplify stuff or create added value for us. It is essential to create incentives that will drive people to interact with the company and thus provide information that is needed for your future personalized marketing.
Your best advice for trying to adopt new technology?
Take the technological change and see it as a positive opportunity to develop your company's business. The benefits that new tech can bring are usually more positive than negative, but make sure to test and evaluate any experiment on an ongoing basis. It can happen that trying some mechanism out might give you more disadvantages than benefits and high costs that it won't be able to return. If that is the case, then decommission that technology and take it as a lesson for future investments in new machinery. But it is also important to have the courage to try again!
A lot of times, it is about keeping up with the advancements. Stopping and settling on how everything is at the moment is often a devastating mistake for the long-term future of the business.
What do you see happening in e-commerce?
The fight for customers who shop online is getting tougher, which makes it extremely important to have such elementary factors as free shipping with different delivery options and many payment options for the customer. For example, you can pay for your best ride on toys for toddlers with PayPal and pick up the goods in an Instabox.
More than ever, retailers need to position the brand's identity and the way it interacts with competitors even more clearly to win customers' loyalty. This is done through quality content (text plus image) and creating opportunities to physically interact with the customer in an otherwise digital marketplace.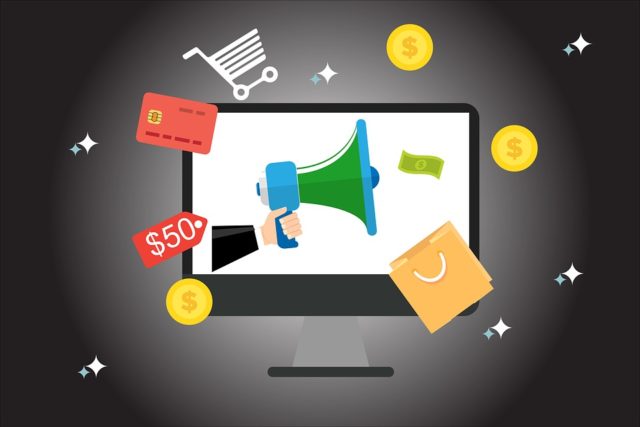 E-sports is a buzzword that has firmly established itself over the past year, what do you think about it?
It has always been big, but now it is getting more commercial, and not seeing cybersport as a potential marketing platform is just narrow-minded. But not only is the use of the streaming platforms growing, but the marketing is also getting more and more diverse too, different businesses, like dairy or skin and body care products, are doing more advertising there. So it's not just niche stereotypical gaming products that place their ads on those platforms.
What are your tips for winning the Google search engine results page (SERP) battle?
The desirable first place in the SERP is no longer what it used to be; it has been replaced by position zero, the most relevant of the most relevant! To get there, it takes more work with marketing as a whole than just updating SEO and setting good bidding tactics for SEM.
It is essential to present added value to the customer who clicks. Offer information in the text and image form that the applicant will appreciate early in the buying process, for example, "5 things to consider when buying a new frying pan" and, at the same time, develop relationships with your brand.
What do you bring from 2019 into next year, something that you think is of high value to a marketer?
High demands on good content in all forms of advertising aren't going anywhere. In my opinion, creative content is about steering the target audience further down the buying course so that, in the end, they come to the desired purchase. So let me come back to what I was talking about earlier that people expect an even more personalized approach and demand to receive relevant and creatively appealing content.
We are so used to how Google search works and how Facebook helps us find groups we might be interested in or that Netflix always manages to pick out good movies and shows. This is what people are used to and, to some extent, expect from other companies as well.
I also think that programming will become an even more significant basic skill that we marketers will have more and more use for in our work.