You love to travel around the world? We invite you to discover a future underwater hotel in Dubai! A beautiful hotel that will be built in the air as well as sea.
We know well enough Dubai for all its architectural follies. Here is a new project that will be started soon in this city, a hotel, part of which will be built in underwater  and the other in the air!
The construction of this futuristic hotel is entrusted to Deep Ocean Technology. It will consist of 21 suites at the depth of  30 meters. Customers will be able to meet the beautiful fish and underwater creatures when they wake up in the morning. They can even visit the sea depths in small capsules, just like sea divers. One more reason to go to Dubai!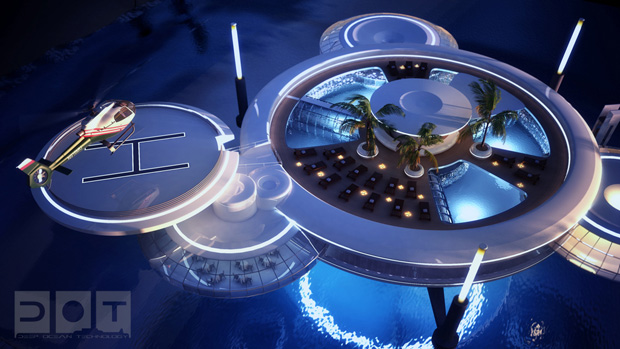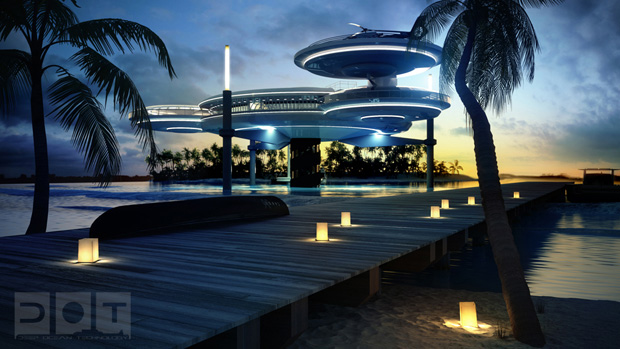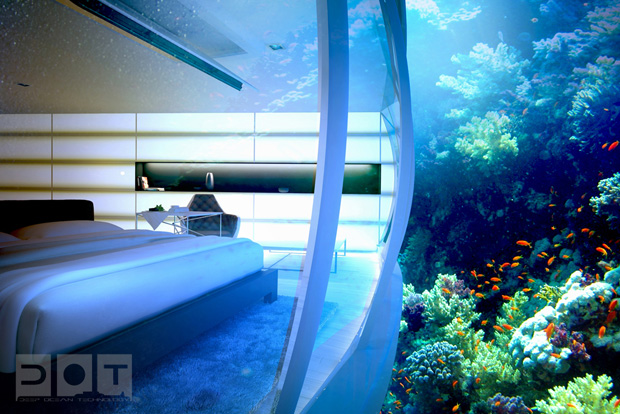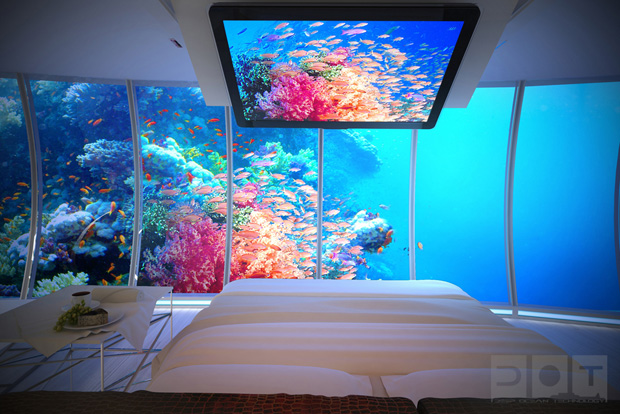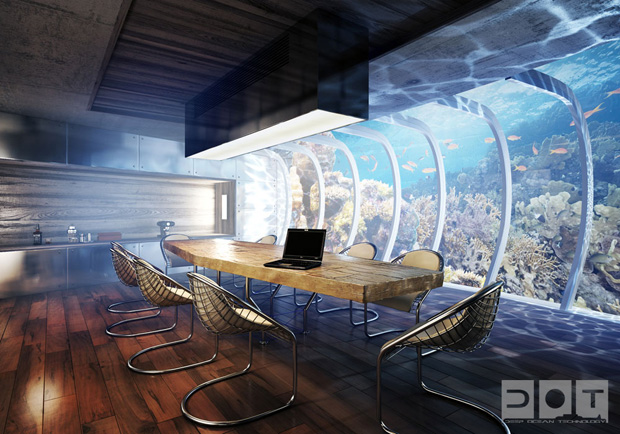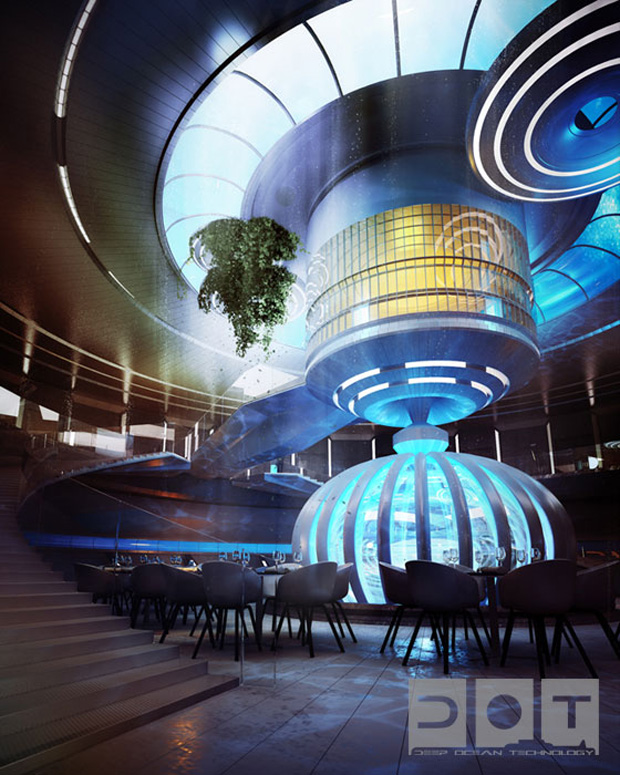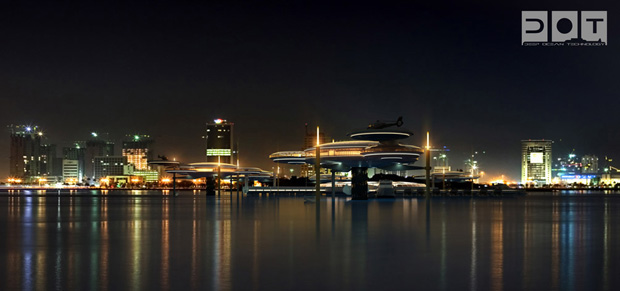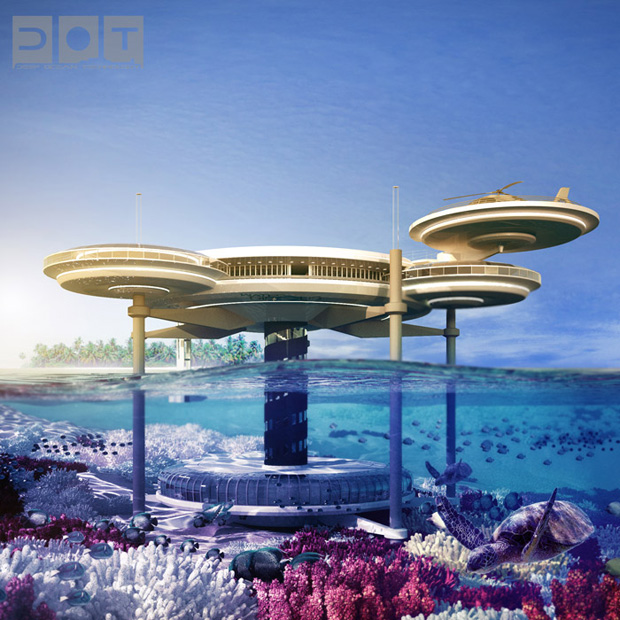 Anyone wants to sleep next to the fish?