Real estate is an exciting industry that carries many unique challenges and opportunities. The opportunities are often enriching, whereas the challenges are can be devastating. Some challenges can be especially complex. For instance, the United States' financial meltdown in 2007-2009 witnessed real estate prices falling by over 50% across the U.S., particularly in Nevada. Fortunately, other challenges are significantly more manageable, including how to make a real estate website.
Why should I make a real estate website?
Suppose you have a successful real estate business now, be it residential, commercial, or a combination of both. You've engaged in traditional marketing from the start, and now you enjoy great success primarily due to word-of-mouth recommendations and carefully crafted print listings. Referrals to your business may flow towards you as naturally as water flows downward in a waterfall, in that these referrals are continuous and focused on the same end-point: working with you.
In this case, it is natural to wonder why it is necessary to construct a real estate website when you've succeeded thus far without one. However, present success is not necessarily indicative of future success, particularly when an organization stagnates in its approach. Unless you are considering retiring entirely within the next couple of years, having a well-constructed website is crucial. Not only will a well-designed website promote your existing business, but it will also offer significant benefits in terms of future business development.
Existing clients
First, a website will help you serve existing clients more effectively. Returning back to the aforementioned referrals, it is increasingly common for a potential prospect to request the website of an organization for more information. If one of your best clients were to reveal that no website is available, a prospect's interest may be lost without your awareness of the potential prospect in the first place. Even worse, the same lost prospect will likely recommend other agencies with a superior web presence.
On the other hand, with a website, the same client's referrals can be on display for countless users to see, thereby increasing your chance of conversions. With at least 50% of consumers purchasing homes online, and even more than 50% browsing for homes online, a strong website will ensure your foothold in an ultra-competitive industry.
Future clients
Second, all well-managed businesses, regardless of size and scale, have a clear vision for the future. This vision includes the clients you've not yet met, a significant percentage of which comprise the millennial demographic. Without a strong website, ideally coupled with a dynamic social media presence, it is unlikely that any business will survive for long, regardless of industry. Real estate is especially competitive, and the number of successful agents with a website far outnumber agents without a website.
Additionally, marketing has been shifting increasingly into the digital sphere. Having a solid website will enable you to take advantage of the myriad digital marketing opportunities, which can free up one of your most valuable resources: time. The time savings alone make a real estate website well worth the relatively small investment in the long run.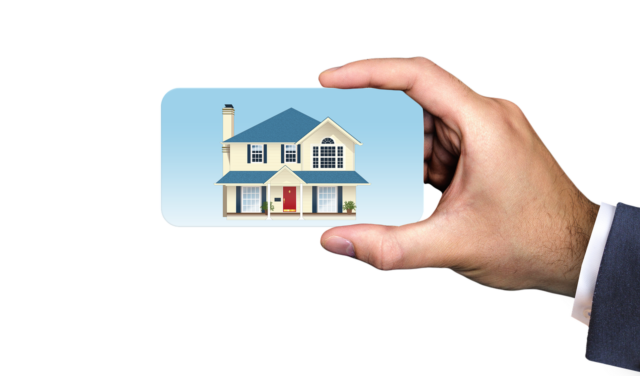 How can I make a real estate website?
For real estate agents and agencies wishing to make an initial foray into electronic medium, the great news is that real estate websites are significantly easier to construct now than they were several years ago. If you're self-motivated "do-it-yourselfer" and have the time available to work on a website, you can take some initial steps towards bringing your website to fruition.
The most important initial steps include obtaining and securing a specific domain name through registration. The name should be concise and memorable, bearing in mind it will be used for referrals and other purposes. Popular platforms, such as GoDaddy, enable relatively straightforward domain acquisitions. After acquiring a domain name, purchasing sufficient storage space will be important to ensure smooth functionality for your end-users.
Once you've acquired a domain name and sufficient storage space, you can then turn your attention to content and aesthetics of the website itself. WordPress is a popular option for constructing your directory, particularly since WordPress is SEO-optimized and versatile. It will also ensure greater visibility on Google, which dominates virtually all search engines globally (excluding China). In addition, real estate license holders can also take advantage of IDX, which helps capture leads from prospective clients already browsing major real estate search engines, including Zillow and Trulia.
In terms of aesthetics, innumerable services offer customized themes and color schemes, among other options. Depending on your particular clients, different color schemes will be appropriate: bright, dynamic colors may appeal strongly to some clients, whereas more subdued, traditional colors are preferable by others. Including several professional photographs of your properties will also be of paramount importance. Imagine how you discuss a house in-person during a showing with prospective buyers, and try to recreate that same experience online in the chosen photographs and descriptions. Bear in mind that a real estate website should ideally accompany a strong social media presence across multiple platforms, including Facebook, Instagram, and Twitter which will allow additional opportunities for data analytics and subsequent optimization. Furthermore, social media offers additional avenues of communication to various clients.
Final Considerations
When making a website for the first time, it is generally good advice to seek help, or at least informal advice, from professionals as needed during the initial setup, depending on the requisite technological skills you may already have. You should also ensure that your website's navigation and search engines are optimized as effectively as possible for your core customers, which will be crucial for a successful online presence. If setting up the website proves to be overwhelming, this process can be easily outsourced to talented web designers, along with content copywriters, who will help take your business to the next level.