Pilot is a revolutionary headset that literally breaks the language barrier by translating  several foreign languages in real time. You'll never be afraid to travel to the other side of the world when equipped with this revolutionary system as it allows you to communicate easily with the world around you. 
This ingenious headset were created by Waverly Labs after two years of development and research. The operation of this technology is very simple, each partner should wear a headset connected to a smartphone with a dedicated app running on it. The headset is available in three different colors: red, white and black.
With this device, it is possible to talk with three or four people simultaneously, each in his own language. The application translates multiple languages including French, Spanish, Italian and English. It would still cost between € 130 and € 220 for a kit of two earpieces.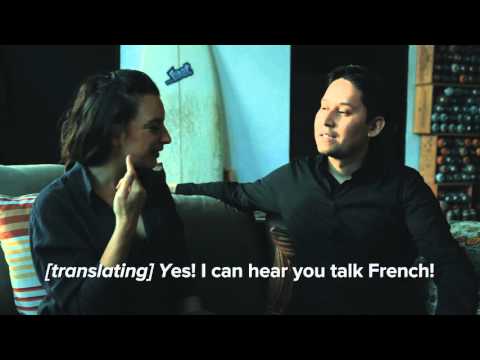 As of 25 May, a campaign would soon be launched on Indiegogo to fund the project but it is still possible to pre-order this jewel of technology on this website.