Indeed many people won't try enjoying this scary swimming pool, thus, preventing them from the thrill of swimming in a Sky Pool. This swimming pool would be 115 feet high and would connect two buildings. It would have completely translucent glass walls with a thickness of 8-inch. This world's first all glass swimming pool would be built in Embassy Gardens in London.
The pool is being built by the engineering company Arup Associates for Ballymore who are looking after the overall development of the embassy gardens. Arup Associates is also seeking advice from the engineers involved in the marine and aquarium designs who are Eckersley O' Callaghan and Reynolds, respectively. However, the prohibitively expensive price of units in Embassy Gardens would put them out of range of the majority of the people. A unit in Embassy garden costs $90000, ensuring that they need not to be afraid of this pool.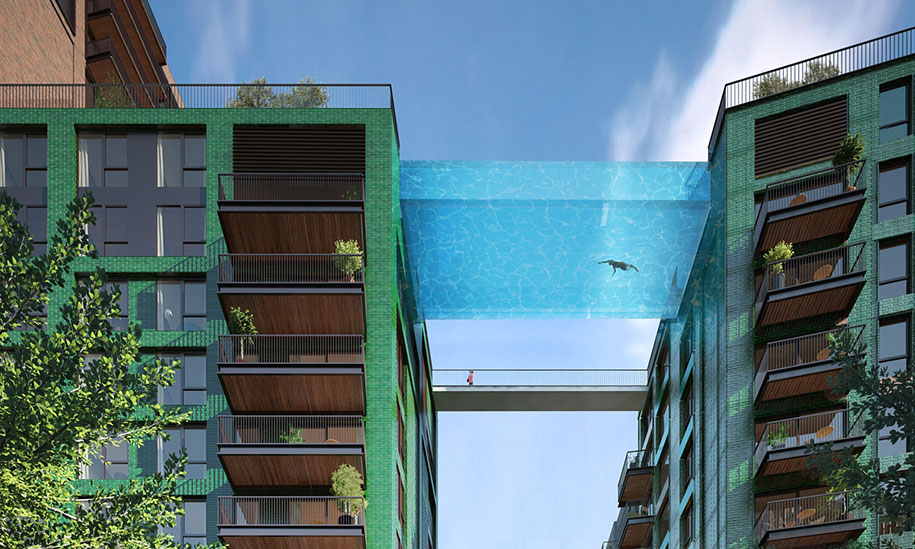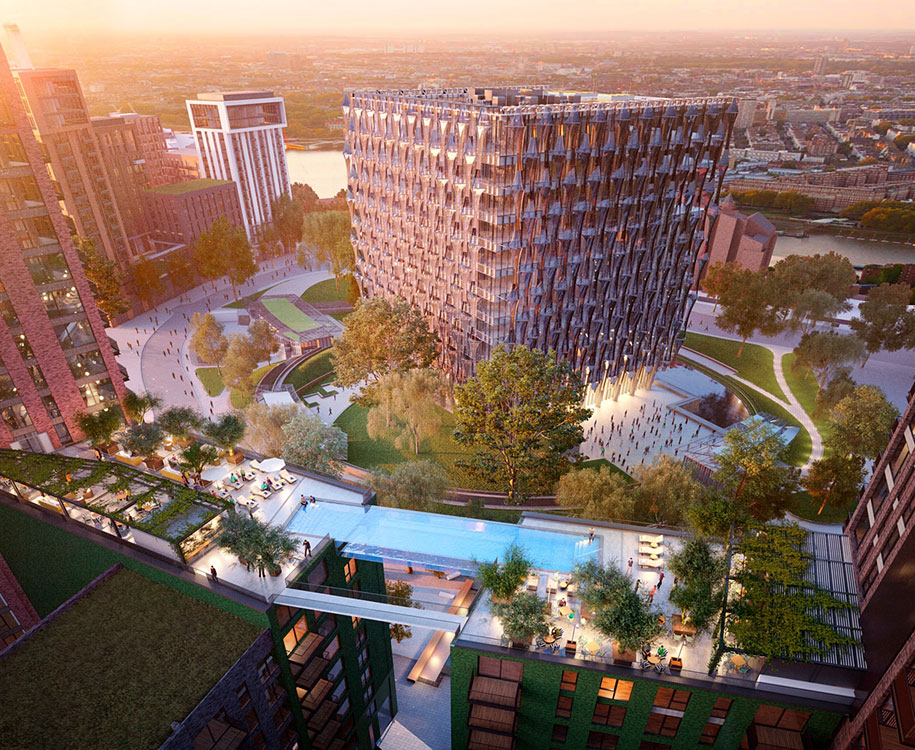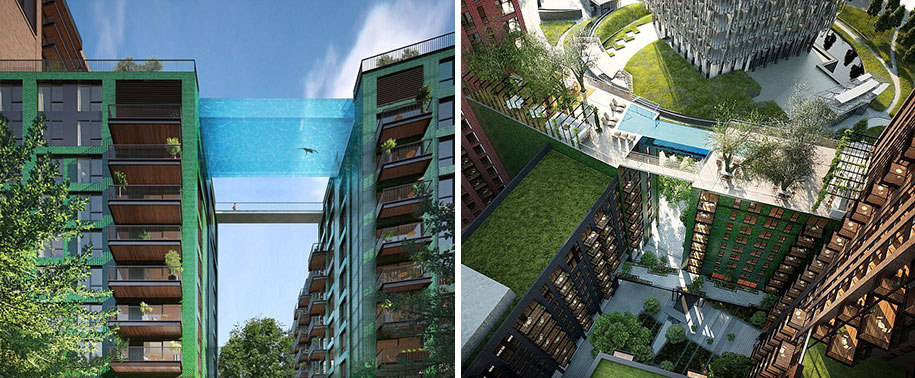 We are really amazed by this high rise swimming pool and believe that it would send shivers through the spines of many. And you, would you like to try this swimming pool?