In the animal kingdom, there are sometimes examples of inter-species friendships that seem impossible to believe. This is the case of the relationship between a fox and a dog that reminds us of the amazing animated Disney films. We invite you to meet these two adorable and inseparable canines, through a series of photographs full of tenderness.
This amazing, and no less wonderful, story of friendship was born in the snowy landscape of Norway . These pretty pictures full of tenderness are the work of Torgeir Berge  who had the idea to immortalize this unlikely relationship between dog Tinny and fox Sniffer. Finally, note that this story of friendship has so touched  Torgeir that  he plans to draw inspiration for writing a children's book about animal relationships. Until this book, discover Tinny and Sniffer images.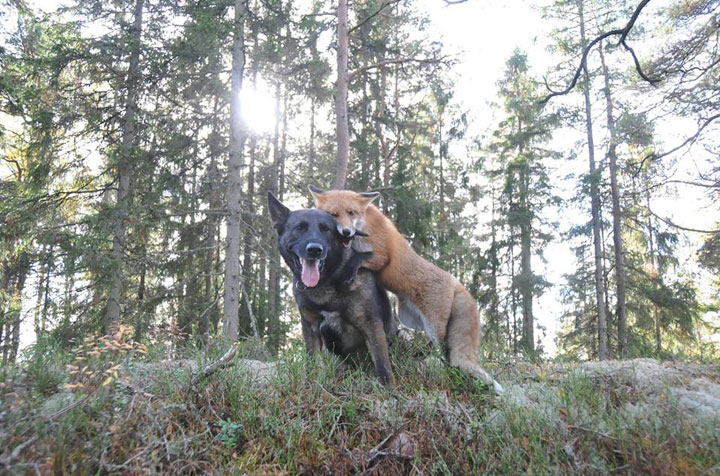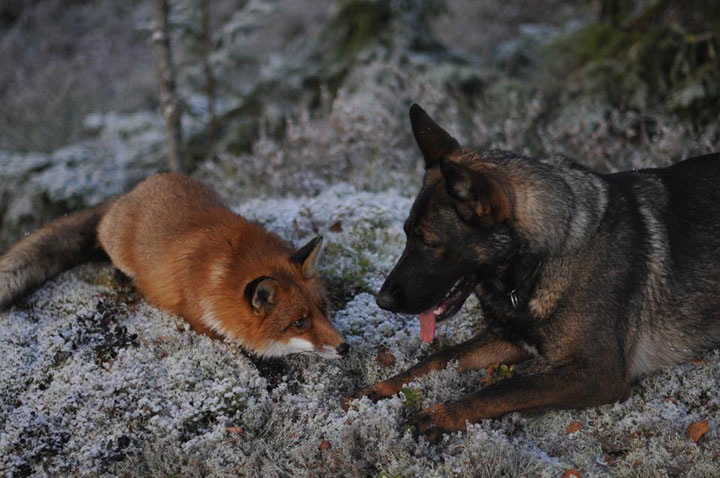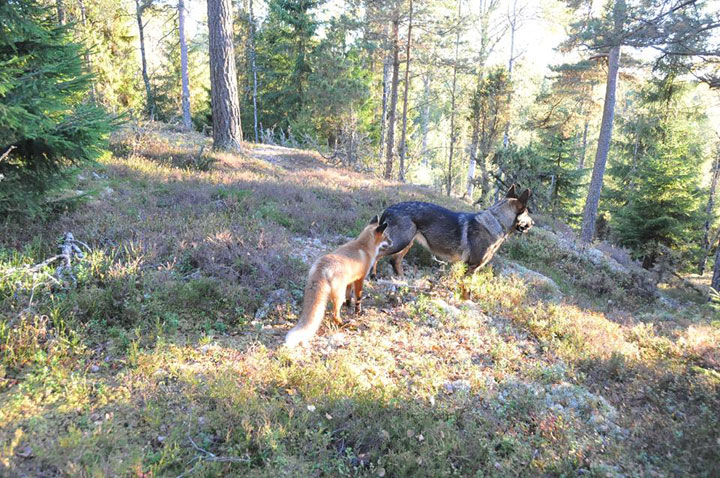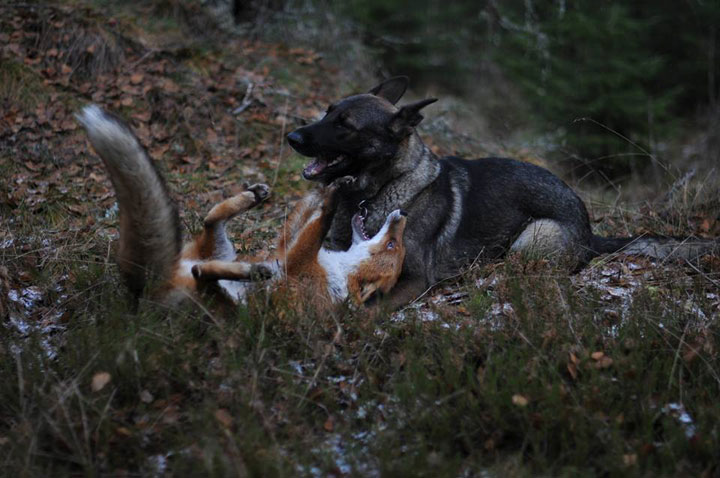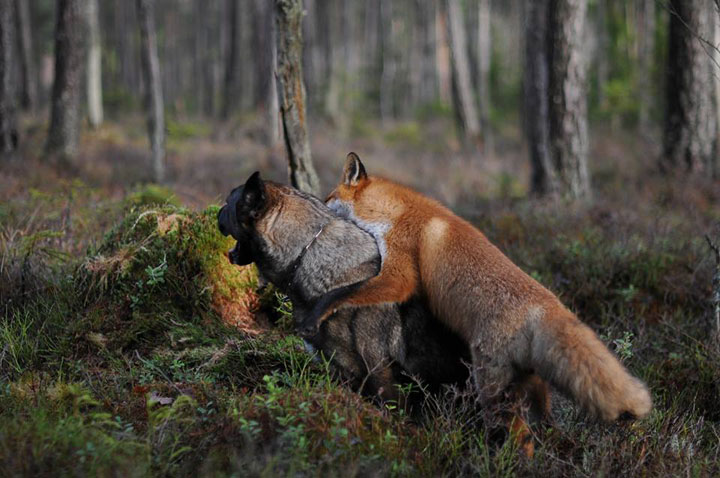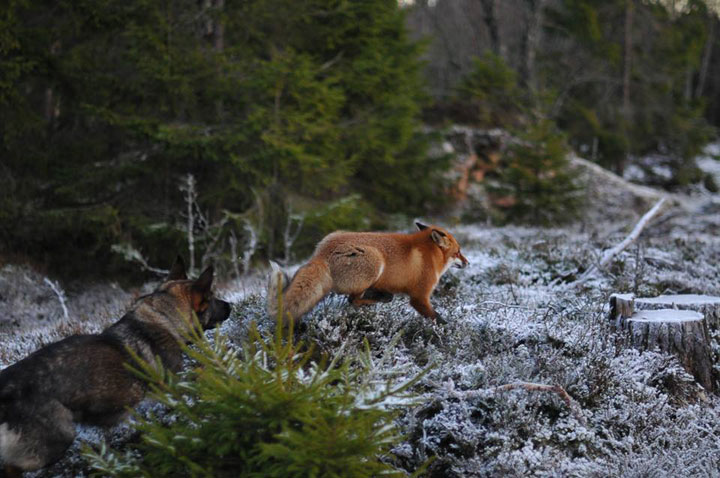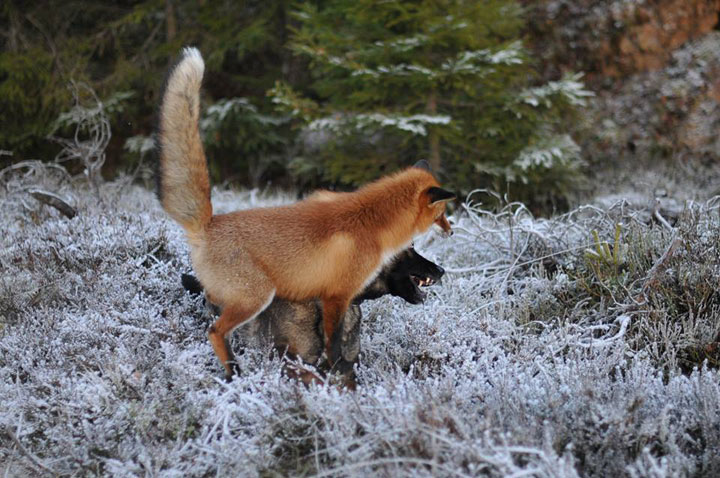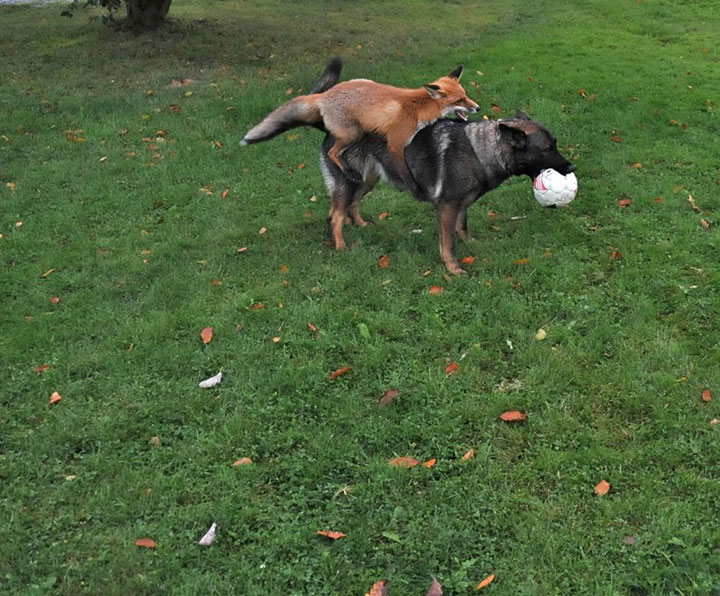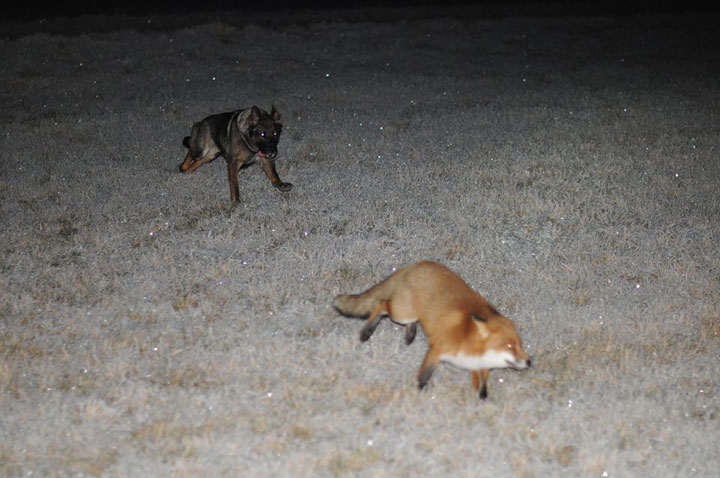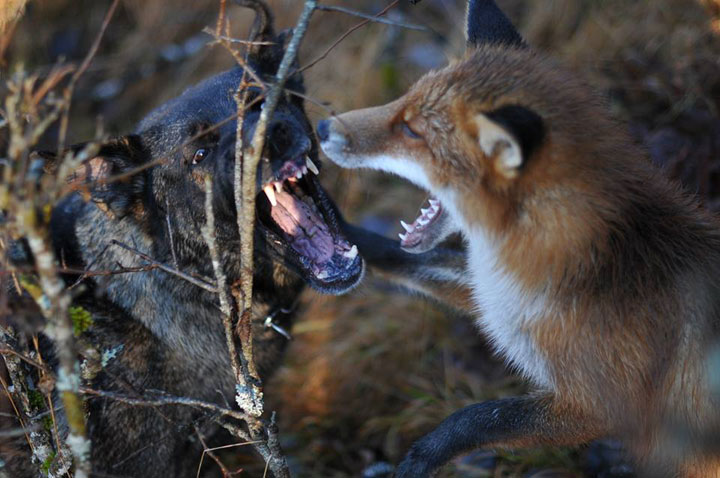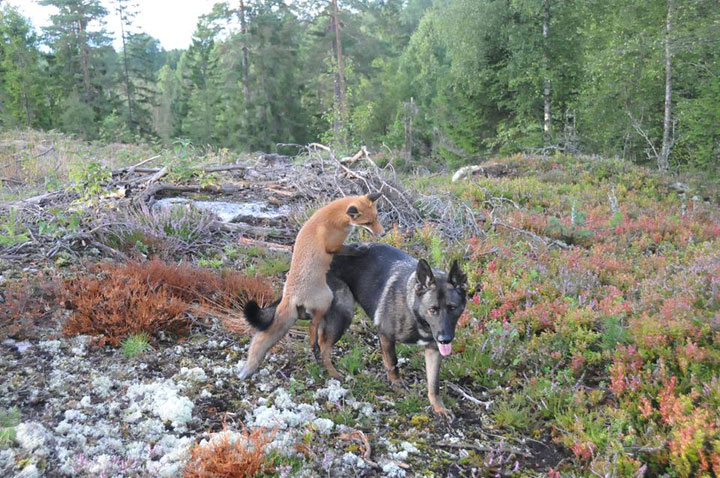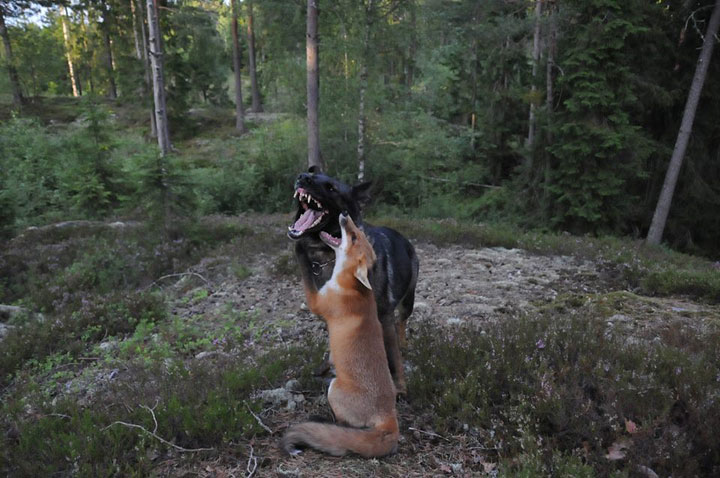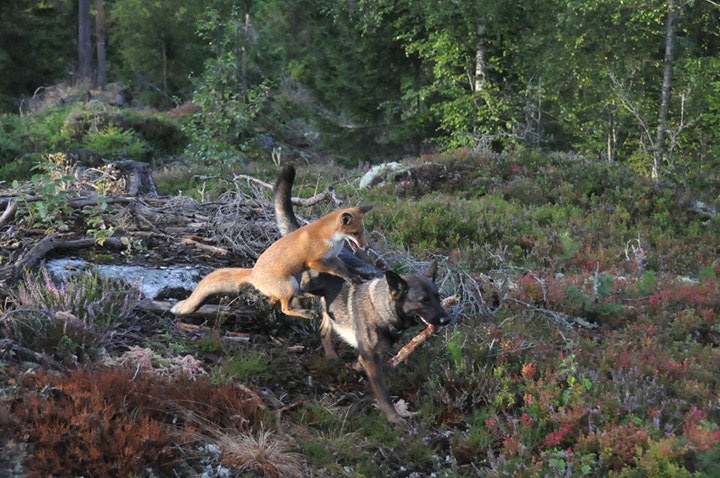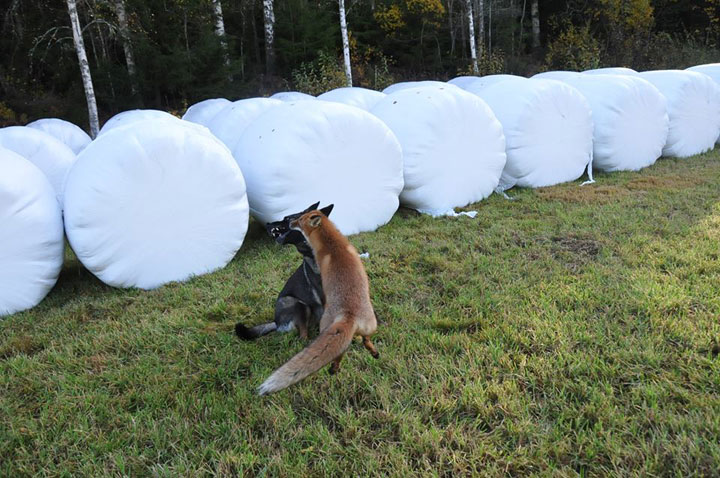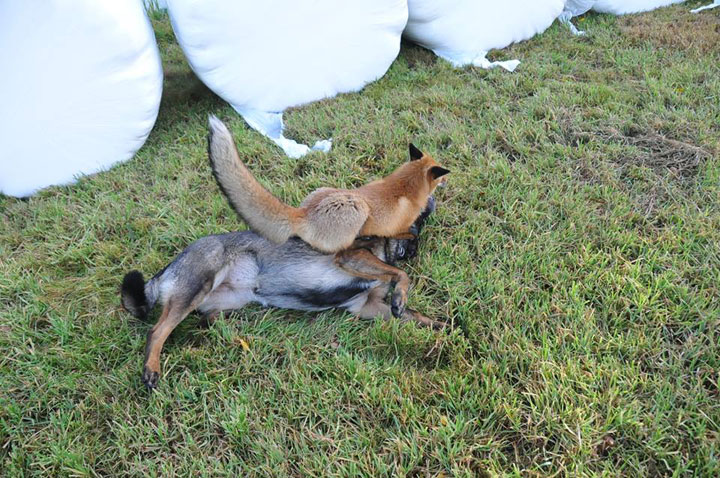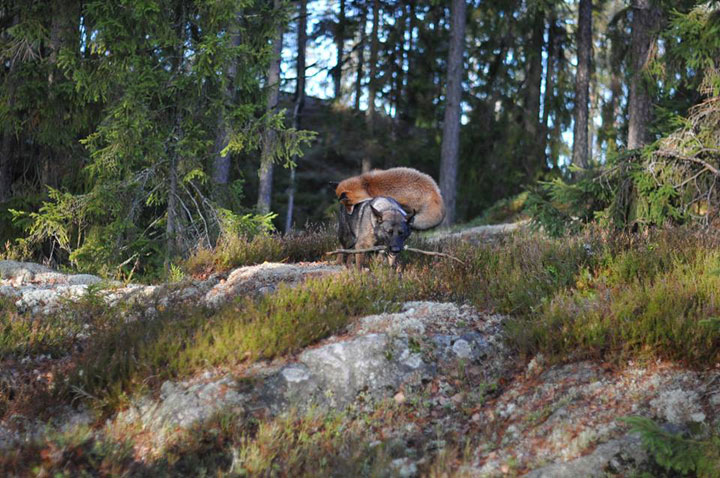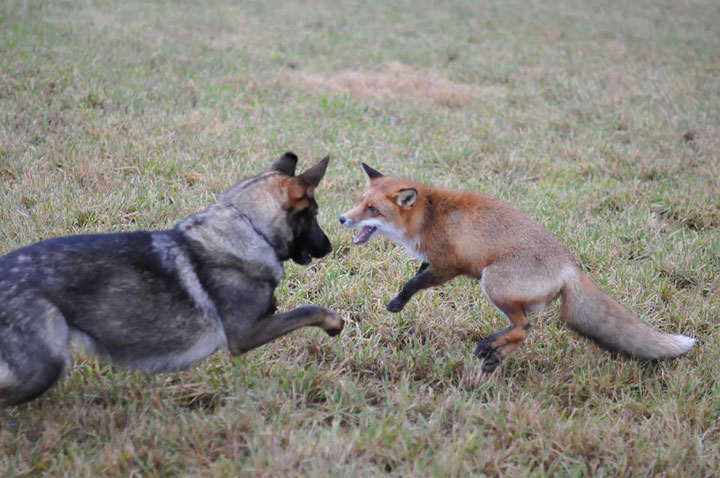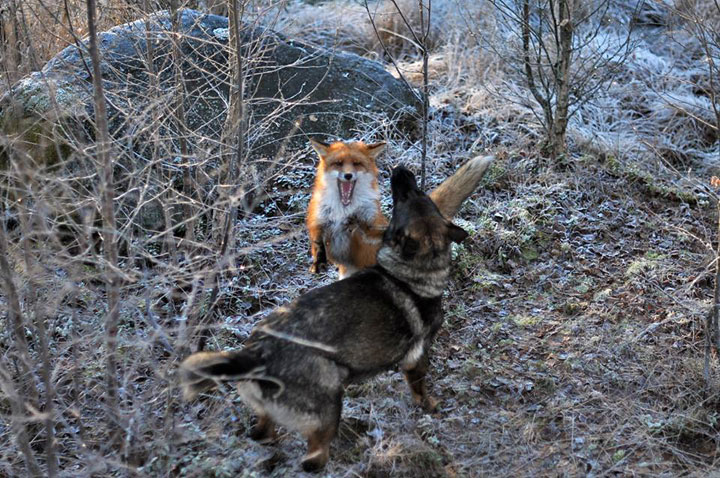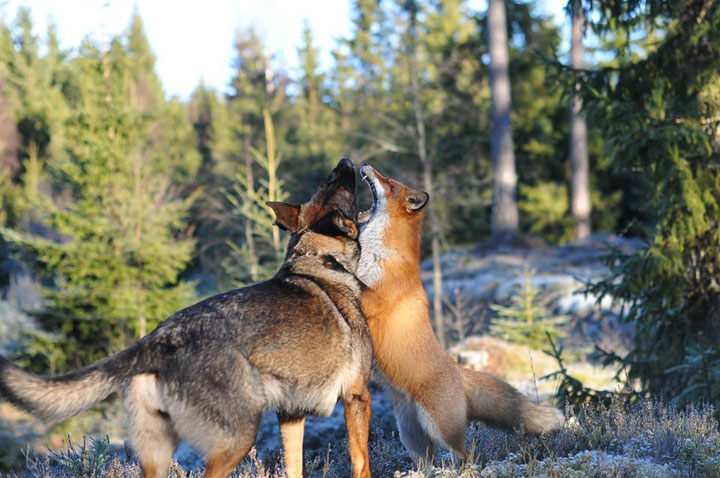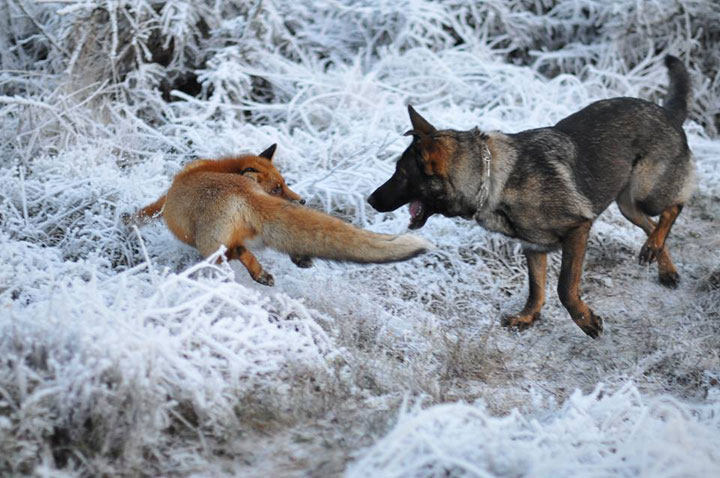 Photos of Torgeir Berge via Facebook
This story of friendship is really heartwarming and proves that animals are creatures with a big heart. What do you think about this story of friendship? If you liked this post may be you would also like : 20 Sweet Examples Of Friendship Between Animals Of Different Species.