The Maestros Academy, supported by Samsung, has created a smart urban bike, equipped with many powerful electronic systems. A rear camera and laser projectors are connected to a smartphone app to secure and optimize the movements of the rider.
During Design Week, held every year in Milan, Samsung introduced a prototype of smart bike, intended to improve urban transport. This project was made ​​in Italy by the Maestros Academy and financed by Samsung. Its purpose was to allow the renowned artisans to teach their knowledge to young talented ones.
The bike incorporates electronic equipment that are interfaced with a mini Arduino PC, which is connected to a smartphone held on the front handle by magnetic force. With a camera placed above the rear wheel, the rider can monitor what is happening behind him. The embedded module provides wireless Bluetooth and Wi-Fi . Everything is powered by a battery under the pedals.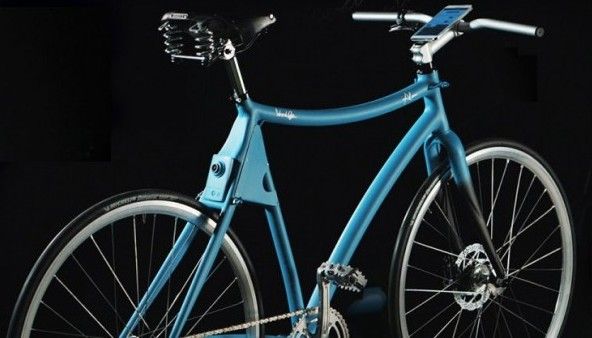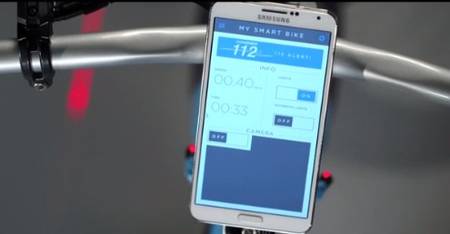 Four projectors lasers located on each side of the bicycle frame are used to trace the bright lines on the grounds so that the driver meets the safety distance requirement. The laser intensity is controlled as a function of brightness automatically detected by the smartphone sensors. An Application of GPS navigation allows you to save the commuting time and provide an option whereby the rider can submit a new course for bikes to municipal authorities for approval.
In the video presentation, Samsung suggests that other applications will also be developed in the future. At the moment, this smart bike is only a prototype, and the Korean company has not mentioned when it will be marketed. This project bike is not the only of its kind, and some go even much further. An example is the e-bike designed by Audi, which incorporates an electronic system where you can pitch the bike on the rear wheel and drive without losing balance.