The Japanese archipelago has just welcomed a new island among its 8,645 already identified islands. Indeed, it was after the eruption of an underwater volcano that this new island has emerged. Japanese coastguard managed to capture this incredibly rare moment on a video. 
This underwater volcanic eruption occurred in the Pacific Ocean to southwest of the volcanic island of Nishinoshima in the archipelago of Ogasawara. This place is about one thousand kilometers from Tokyo. When the molten lava  came into contact with  the sea water it solidified into the form of an island having a diameter of 200 meter. The Coast Guard aircraft flying over the area has been able to take these few very impressive pictures where we can see the formation of the island.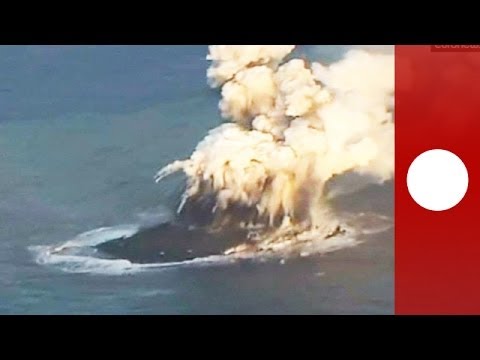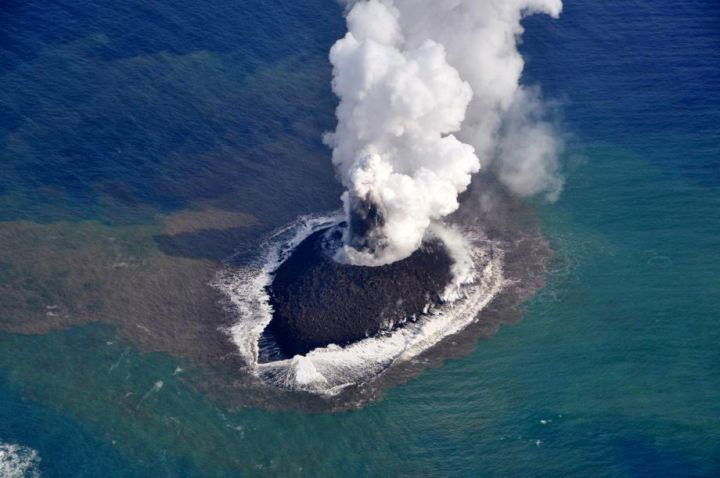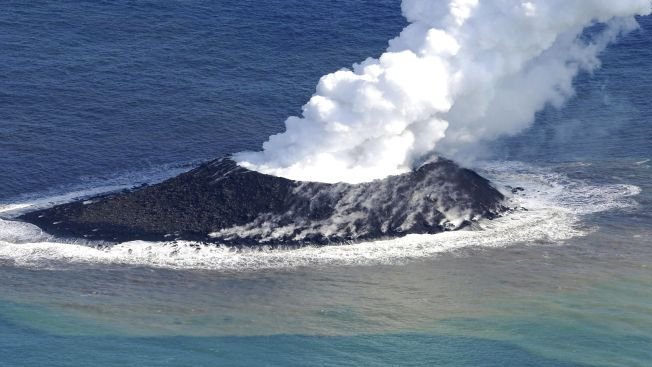 This rare phenomenon is not new it also occurs also occurred about 40 years ago in this part of the globe known to be part of  "Ring of Fire". The volcanologist Horishi Ito nevertheless insisted that this new island can of course stay in this state but it can also disappear under the sea. Despite this uncertainty and the fact a name has not been given to this island, the spokesman of the Japanese government  Yoshihide Suga said that Japan would welcome more island in its territory.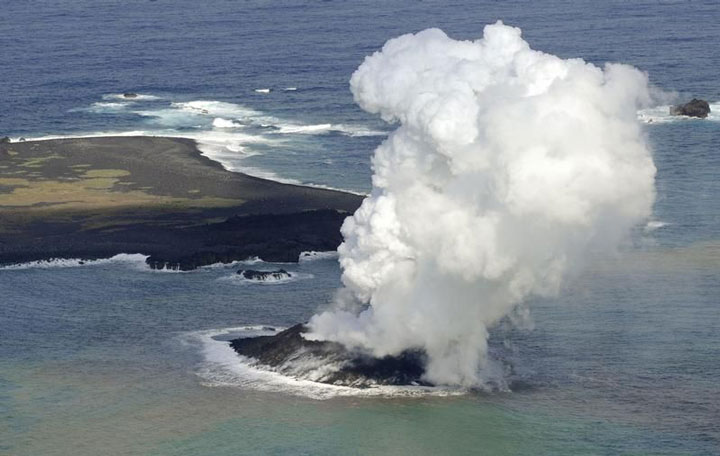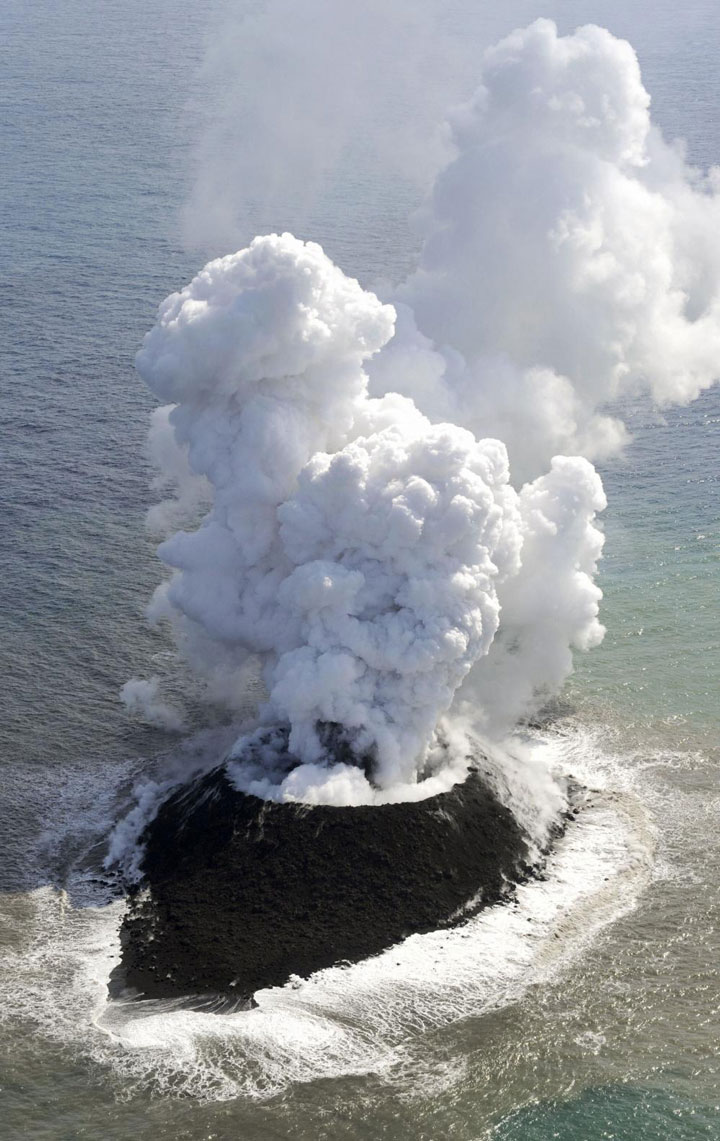 In writing, we are all very impressed with these images! Witness the birth of a new island is something extremely rare and we would never have thought to see such images. And then there is something poetic in the idea that the eruption of a volcano, which normally is destructive thing, gives birth to a new island. Have you seen such impressive phenomenon before?