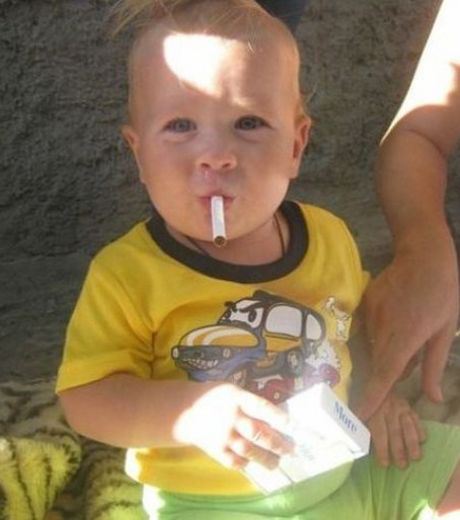 The parents are said to have the duty to educate their children to become good citizens. However, the collection of these photos show that parents of these children don't have the same goal.
These photos of top 20 worst parenting behaviours cannot leave the viewer indifferent. You can find a shocking picture of a girl holding a gun or a baby with a cigarette in his mouth and holding a pack of cigarettes in hand.
These children have to face irresponsible and wacky behaviour of their parents, you will notice a father holding his child by collar or even a child abandoned in a funny way in a supermarket trolley. Among the parents who are not aware of the significance and consequence of their irresponsible behaviour is a mothers that is showing her middle finger or even the mother (or sister) who is photographed in an explicit position by a child. Also, you can see a mom that leaves her child to the ground as she needs her both hands or a mother dressed in a revealing way. As warning see these pictures and share!!!
(Source: Yahoo)