With summer already  here, many would want to enjoy boating season! The Subwing is a diving equipment that will provide you a good dose of adrenaline by giving you the sensation of flying under the water surface. We tell you more about this innovative surfboard.
Simon Sivertsen 18, is a young Norwegian who is behind this fabulous innovation. The first version of Subwing launched in 2011, was like a piece of carved wood. Simon realized that he is able to control the Dive depth without apparent effort. However, he could not make turns. To this end, he decided to push the project further and improve the Subwing .
Few weeks of testing allowed the young Norwegian to improve the project. He explains: "We went to the local supermarket and hardware store." He continues: "Even the cold water in winter could not stop us. We were forced to cover our head with tape to avoid the water entering."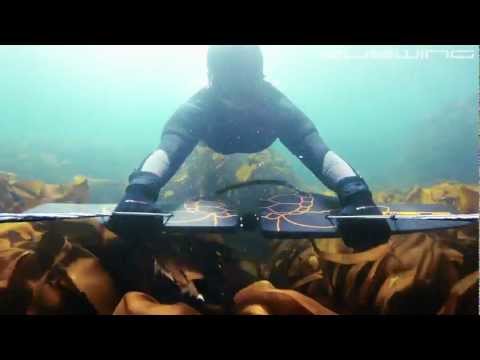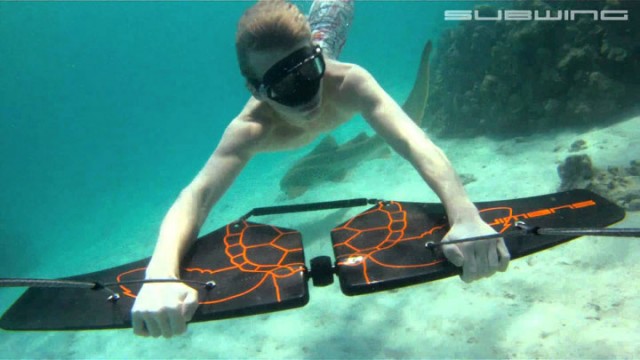 Now the final improved form of Subwing consists of two removable wings, allowing the diver to control his dive perfectly and make numerous maneuvers underwater. Very easy to handle, however the device requires a good physical condition, both in terms of arm strength and respiratory capacity.
Today, the Subwing  is sold between € 530 and € 650, depending on the model. Note that Simon offers users to inform them of any comments or criticisms of the video for further improvement.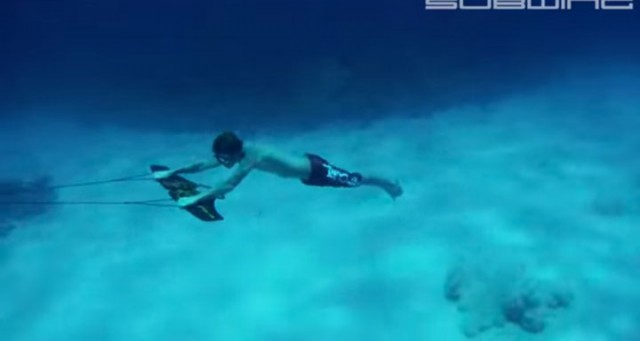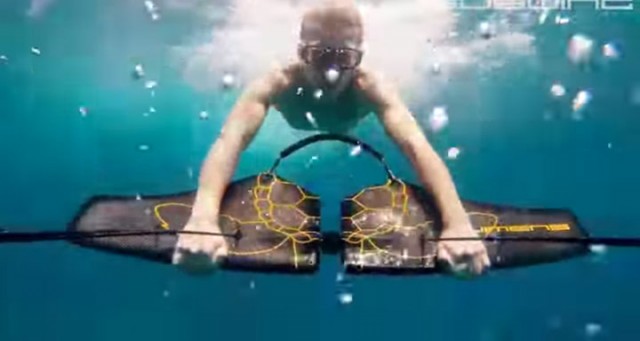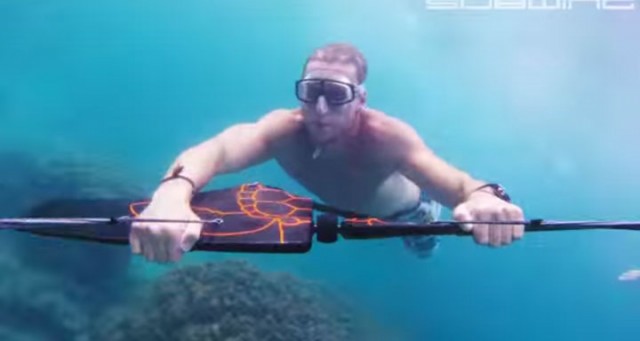 We are really impressed by the Subwing! We congratulate Simon for successfully developing a machine to get the incredible sensation of flying underwater as easily. We would love to explore seabed using Subwing. Would you love to fly over coral reefs with this nautical equipment?