Stratolaunch would make its first official flight in 2016 to become the world's largest functional aircraft. It is a project of the company Scaled Composites that is working on the development of the aircraft in the Mojave Air and Space Port located in California. This huge aircraft would have six engines to power it and two fuselages. The wingspan of the aircraft would measure 385 feet. According to Kevin Mickey who is the president of the Scaled Composites if this aircraft is placed in the middle of football field the wings would surpass the goals post by about 15 feet from the either side.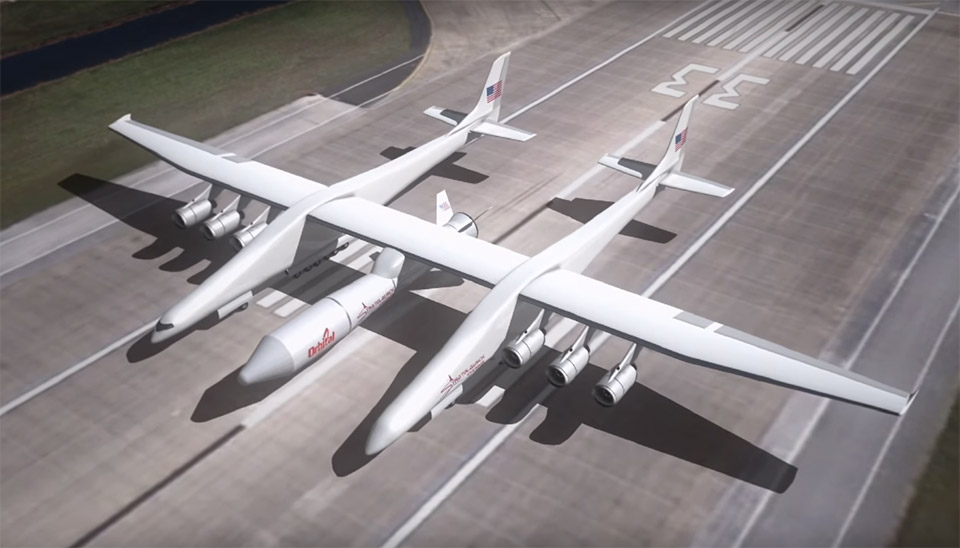 When we compare its dimensions with other big aircrafts of our times, its width exceeds the Airbus A380 width by 37 meters which is considered to be world's biggest commercial jet, Antonov An-225 by 95 feet and Hughes H-4 by 65 feet.
There is no doubt that due to the challenging nature of this project many brains like Microsoft co-founder paul Allen are also working on it. This was not meant to be world's largest aircraft but this resulted from the fact that it would change the way space travel is made nowadays. It would make the space travel less expensive. The center of the aircraft would carry carry a huge rocket between its two fuselages. The rocket may carry a satellite or other payload to the International Space Station. When the aircraft reaches a predetermined height the rocket can be fired to launch the satellites or other payload into the orbit. The combined weight of the rocket and the aircraft would measure a gigantic 600 tonnes.
Source: ExtremeTech