Astronauts on the International Space Station dissolved an effervescent tablet in water and then captured the images of the resulting reaction Using a camera capable. This was not a normal camera but RED 4K camera that has four times higher recording resolution when compared to the normal high-definition cameras.
These higher resolution images can reveal more information when used for scientific investigations, a new valuable tool aboard the space station.
This film is one of the first of its kind. The cameras are used to capture and evaluate the operations performed by engineers at NASA's Marshall Space Flight Center in Huntsville (Alabama).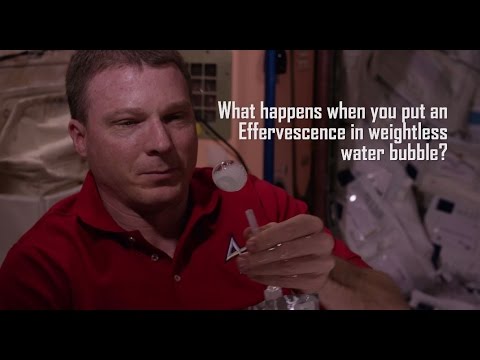 This video is really unique and shows us the interesting result of mixing the effervescent tablet in a water bubble?