Soon it would be possible to restore the eyesight of visually impaired, thanks to this revolutionary technology. For this, an electronic chip is implanted into the retina, and special glasses send visual information to the chip. This ingenious system has been developed by the joint collaboration of a US company and a French company. It could change the lives of thousands of people. We tell you more about this amazing technology.
This artificial retina can only be implanted in the eyes the people whose optic nerve is intact and is able to make the connection between the retina and the brain. For this study, the researchers focused on the back of the eye where the photoreceptor cells are located. Diseases of the retina lead to the disappearance of these photoreceptors while the transmission cells remain intact but are no longer stimulated.
To address this problem, the scientists had the idea to give a second life to these transmission cells. The idea is to graft a microchip instead of missing photoreceptors to send new images to the brain.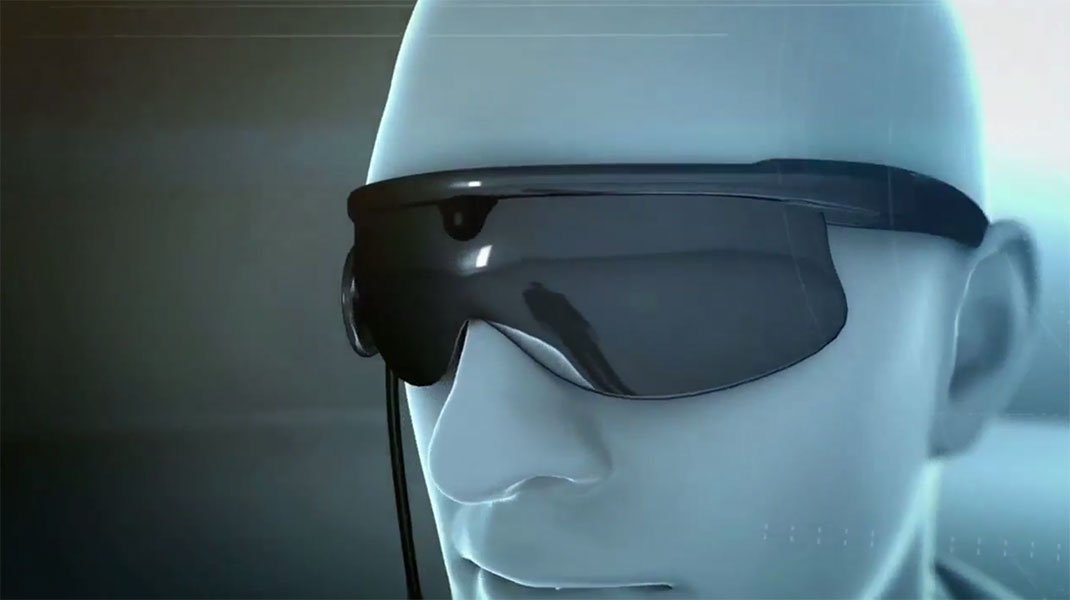 The principle of Pixium Vision is ingenious, the patient has a pair of glasses with an external camera filming the images surrounding it. The collected information is processed on a small portable computer which is no bigger than a smartphone. The computer then transmits the data via electrodes placed on the surface of the retina to the eye. These electrodes are in turn connected with the optic nerve which itself transmits the electrical signal to the visual cortex.
Not only does the number of electrodes impact the resolution of the transmitted image but also the way visual information is captured by the camera.  Pixium Vision has developed a "neurotrophic" camera that works on the principle of our natural vision. The camera, therefore, only captures the changes made in the scene and extracts only the relevant information. This retinal prosthesis also serves to partially restore the sight of people affected by diseases that damage the retina.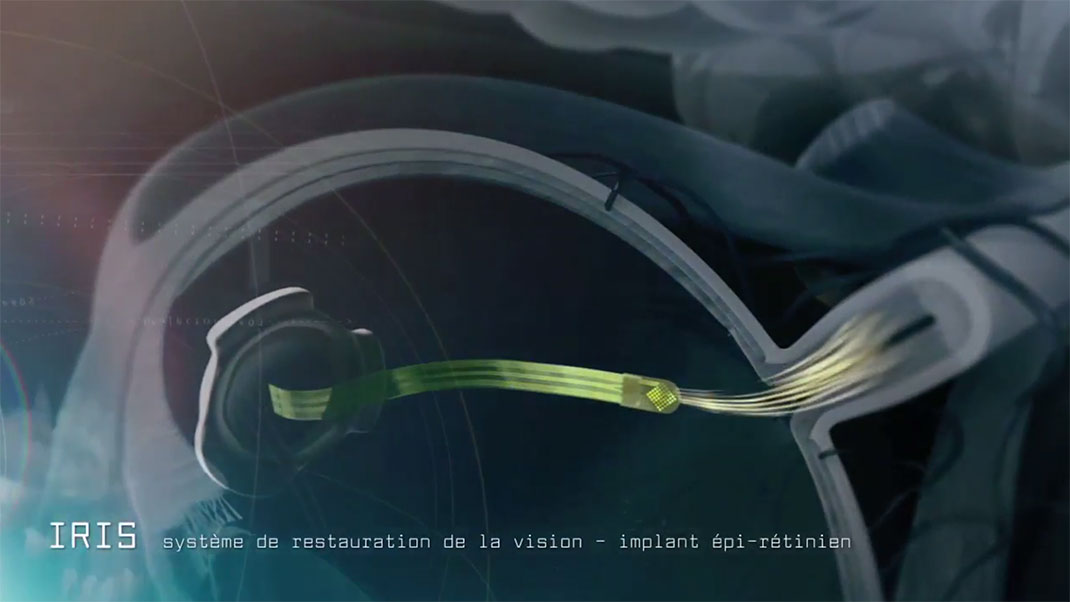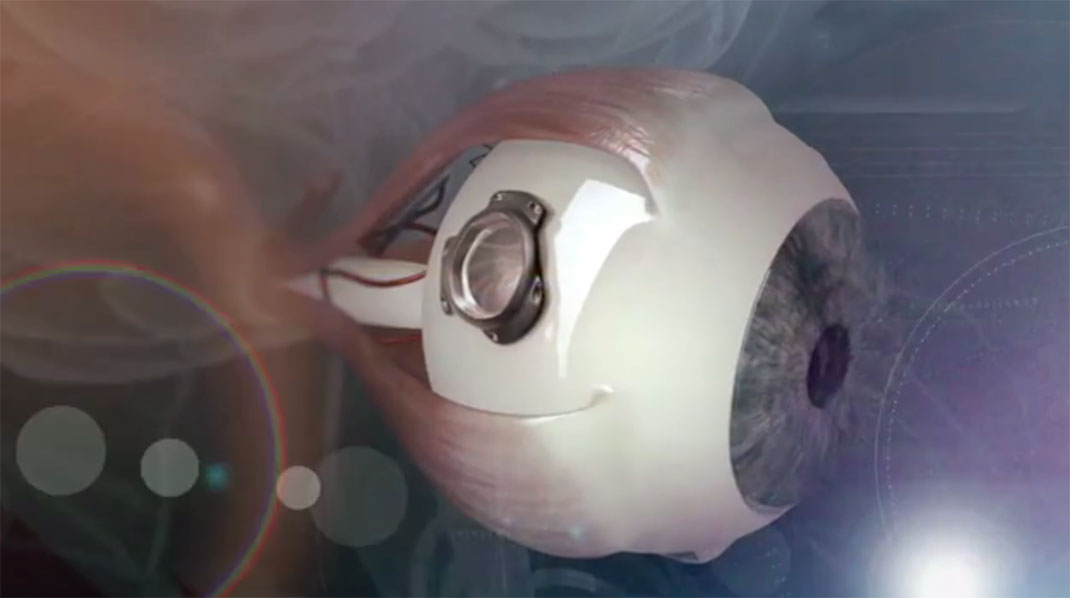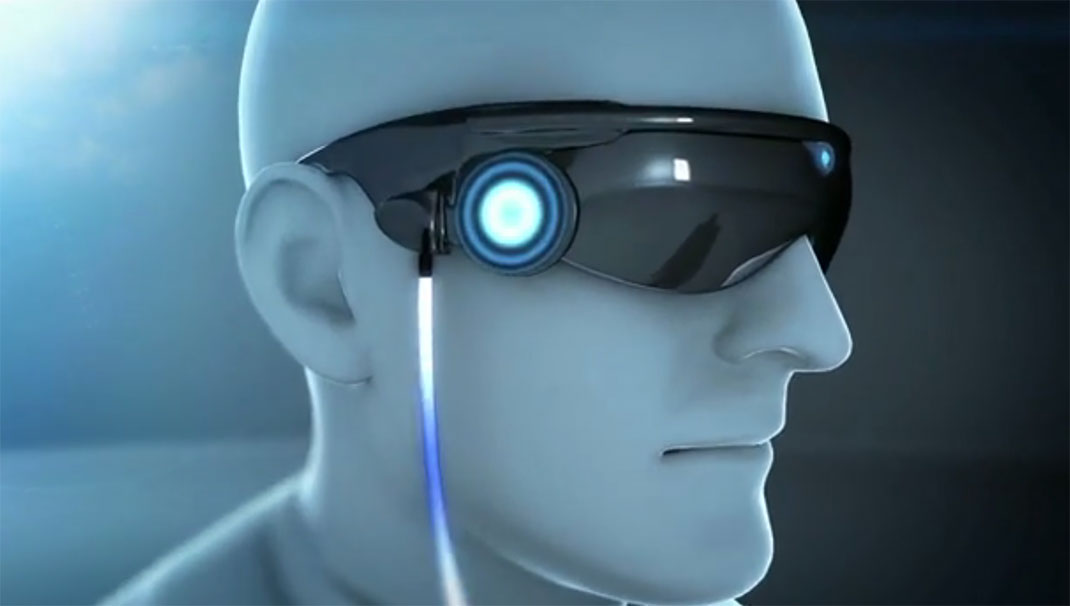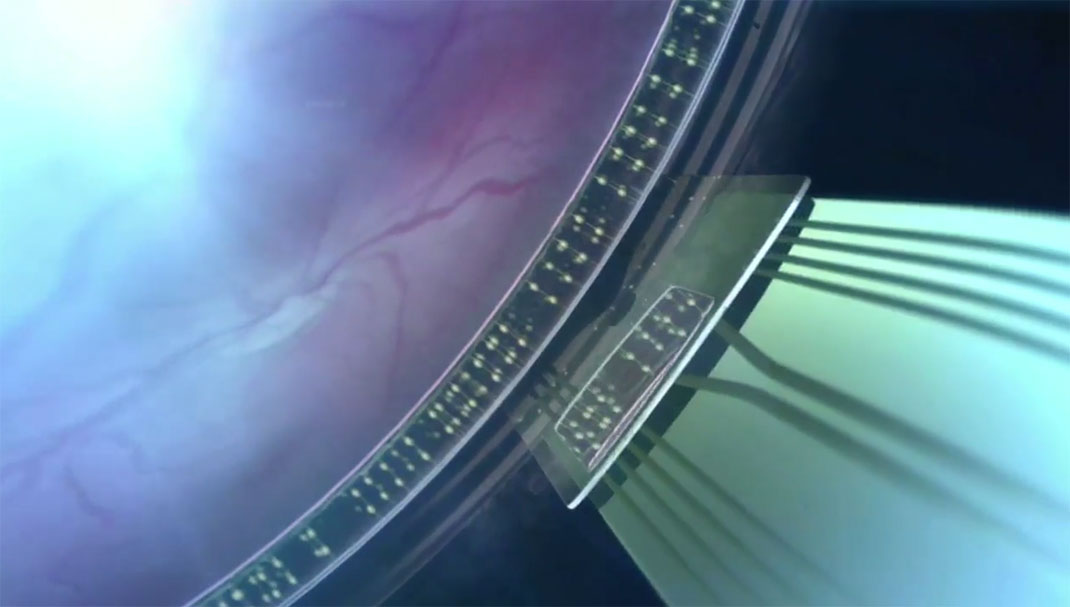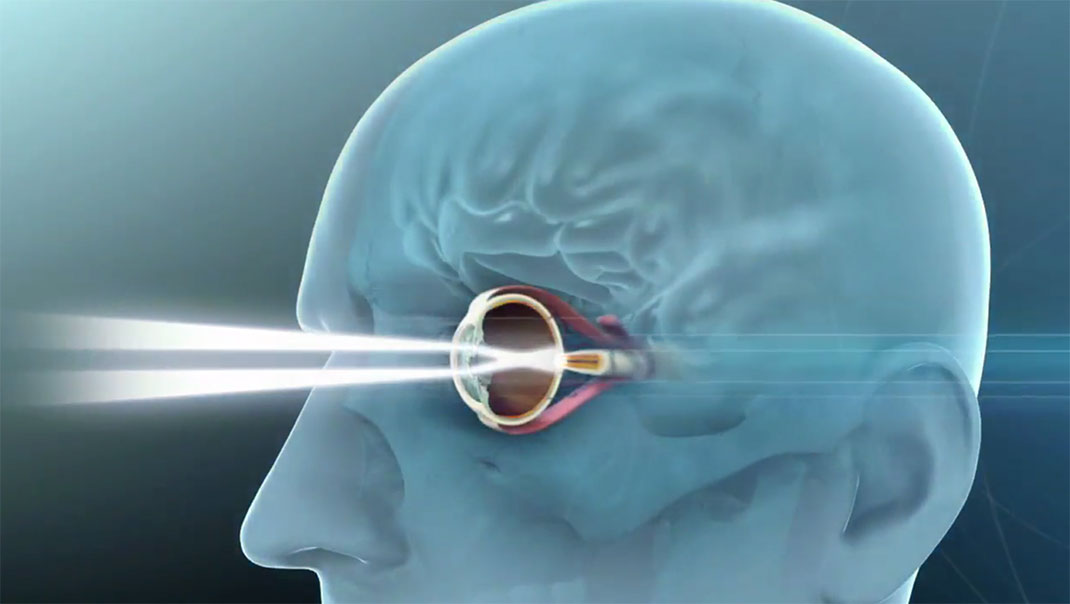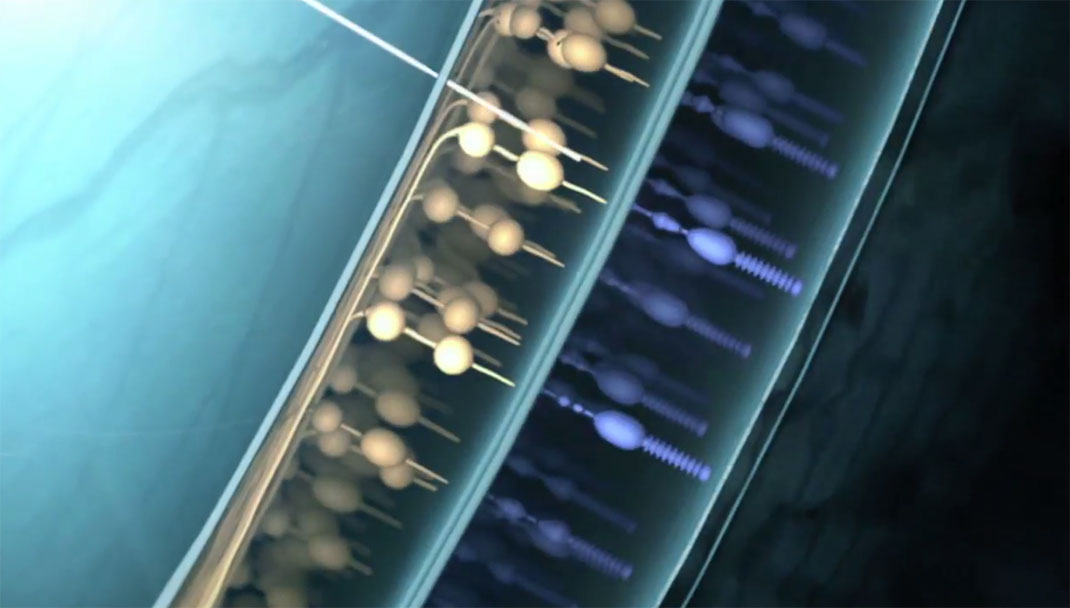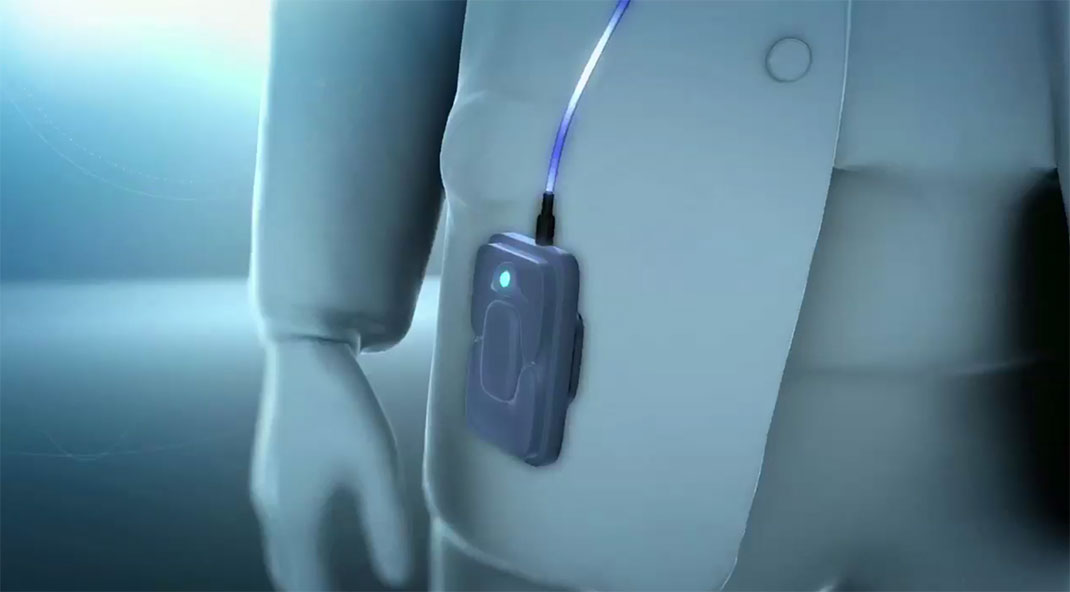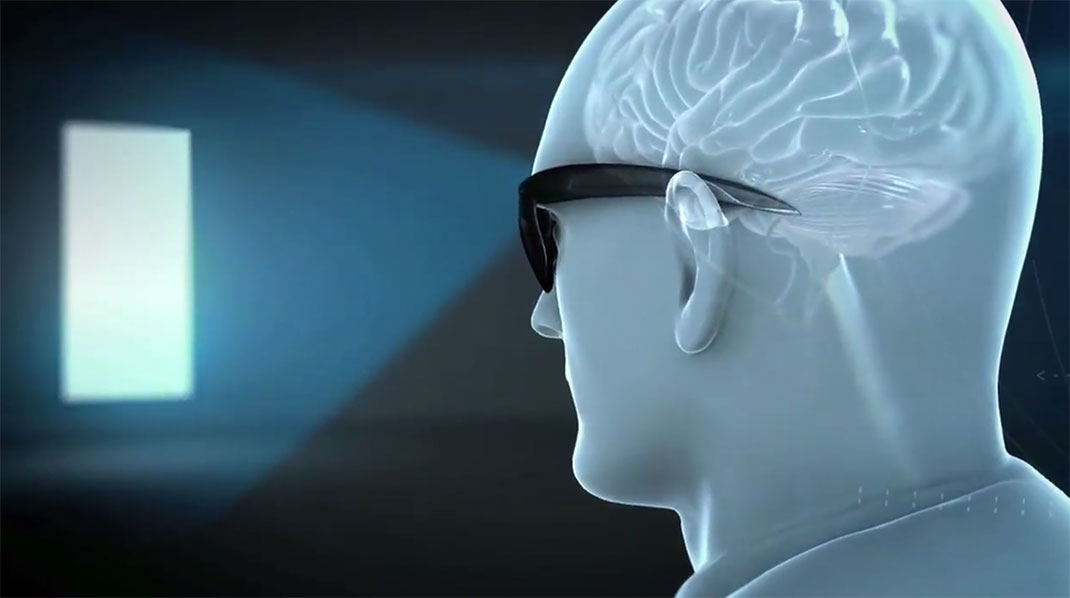 This technology is very promising. Pixium Vision intends to improve its system to treat other diseases that affect the eyes, in order to improve the lives of thousands of people. Do you think that with the rise of technology, humans will soon be able to cure all the problems related to sight?