A female engineer and musician has made a prototype of revolutionary connected gloves. Once equipped with this device, you can literally create your own music just by moving your hands. We explain everything about this musical concept.
Imogen Heap is both renowned musician and an engineer full of imagination. In recent years, she wants to drastically change the way we make music and also the way we see a concert. With the help of a team of developers, she succeeded in achieving her objective. "These beautiful gloves help me interact with my computer," said Imogen in an interview to Dezeen .
"Pressing buttons and manipulating dials, it is all not very exciting, neither for me nor for someone listening to me. Today, I can make music by making gestures in a more fluid manner and also using my computer software in a more natural way." The gloves have been designed in such a way so that certain movements only affect certain musical features, such as percussion, shifting or arpeggios and filters. "These gloves allow me to access my computer from a distance, so I do not need to sit down at the keyboard to change the settings." Its only necessary just to raise my arm to increase the volume and rotate the hand to apply a sound effect, etc.
Each glove has a wi-fi device that transmits all the information to the computer. The device is connected to motion sensors embedded in the fingers these sensors calculate the angle of each finger, whether they are close to each other or folded etc. The gloves detect when we point our fingers or when we tighten our fist. Software was specifically designed to understand these movements, but also works with other programs such as Ableton Live or Pro Tools .
After having made ​​several prototypes, the latest version of the gloves is composed of technology e-textiles, where sensors and cables are directly embedded into the glove fabric. Imogen continues to improve this equipment and explore the uses of other electronic textiles in order to minimize the interference of components with one another in gloves. The singer concludes: "We sincerely believe that this will change the way we make music." In the video, you can also hear the song Me, The Machine, specially composed ​​to be played with the gloves.
Imogen has launched a Kickstarter campaign in order to see a public version of these musical gloves. If we are able to collect sufficient funds, we will also gives a full access to the source code of this software and hardware design for the people to customize them according to their needs. "It's very exciting to imagine that people will make their own version of the gloves, customized according to their needs."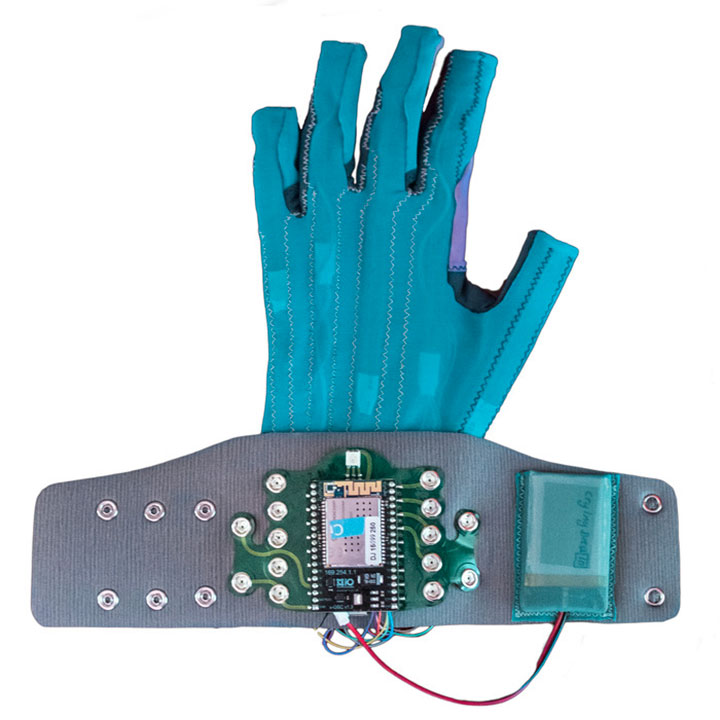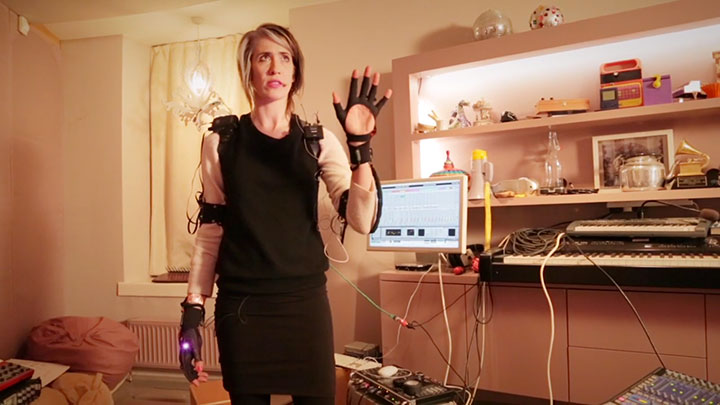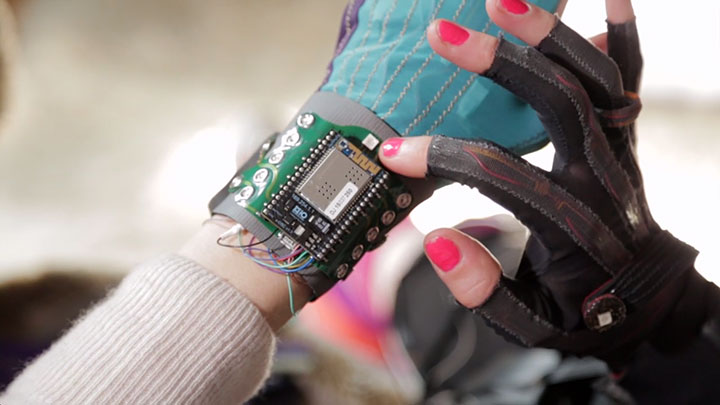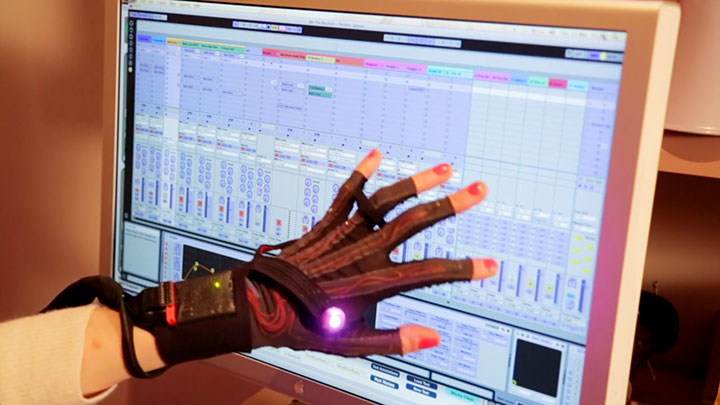 These online music gloves have really impressed us. Now we can imagine creating music will also mean some sort of stage performance as we see in the operas. We look forward to seeing an artist using these gloves both on stage and in the studio: D. Do you think that this innovation can revolutionize the way of making music?