Researchers have developed a robot equipped with a new kind of artificial muscles! Inspired by the movements of cheetah, this robot is capable of moving on a treadmill with great realism. We make you discover this scientific innovation.
Named as Pneupard, this robot is a strange cross between a cheetah and motor tires. Pneupard is a new kind of bio-inspired robots, invented by Japanese scientists at the University of Osaka. Few months back, the first version developed by the team of Professor  Koh could not stand and walk. This time, those problems have been solved and Pneupard has demonstrated its capabilities!
As you can see below, the robot was able to move on a treadmill like a cheetah, even though its gait is not absolutely perfect. These movements are possible thanks to the artificial pneumatic muscles. To allow the robot to walk properly, scientists have had to adjust the air pressure inside the tubes of tires. The team also realized that using more muscles made the gait control more difficult.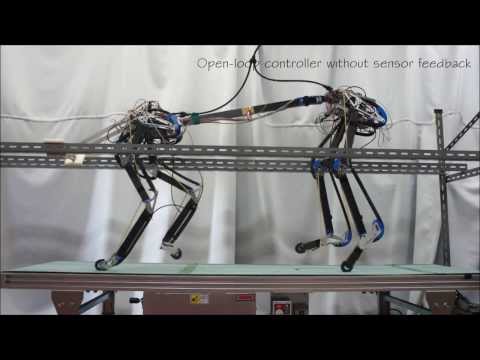 The concept of this robot is really interesting as being able to move with artificial muscles is a real feat! This robot can find many different applications. Scientists hope to prove that the movement is not only related to the nervous system. Do you think that nature has still a lot to teach us in robotics?