A team of scientists has developed a lightweight exoskeleton that allows people with reduced mobility to walk with less effort. Manufactured with carbon fiber, it weighs about 500 grams for each leg (the same weight as a conventional shoe).  We invite you to discover this ingenious creation.
Researchers at Carnegie Mellon University and North Carolina University have developed an exoskeleton that reduces the amount of energy required by the humans to walk. This machine requires no special power supply to operate but unlike someone wearing ordinary shoes, it increases the efficiency of walking by 7%. The idea is to improve the walking ability of people with reduced mobility without using expensive motor system and batteries.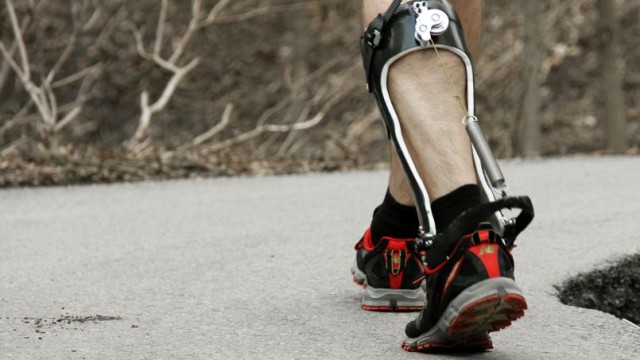 The configuration of the exoskeleton is inspired by our muscles and our tendons to make less painful effort. This reduces power consumed by calves using a simple spring hanging heel to help lift and propel the foot forward.
There are still some improvements to be made on this exoskeleton prototype but scientists are considering marketing it soon. They hope to get a partnership with a sports brand to sell an economical version, which would cost less than a pair of ski boots!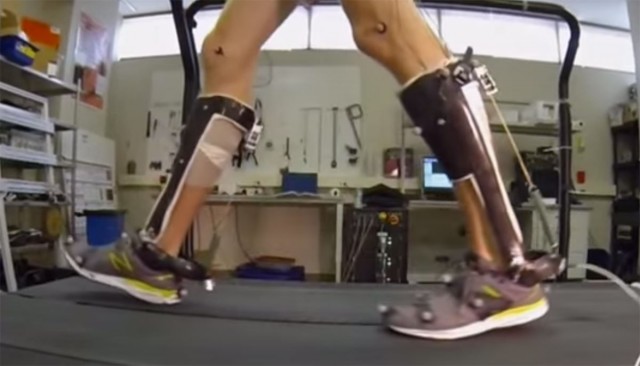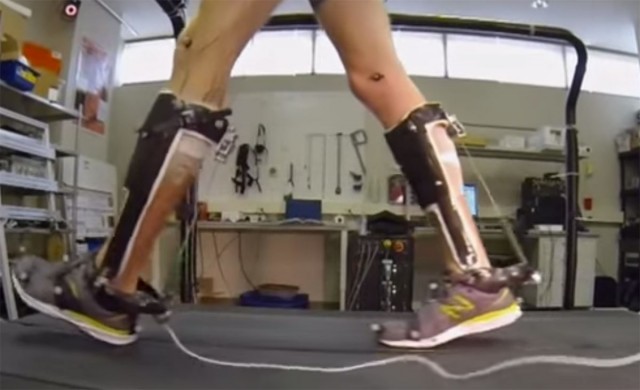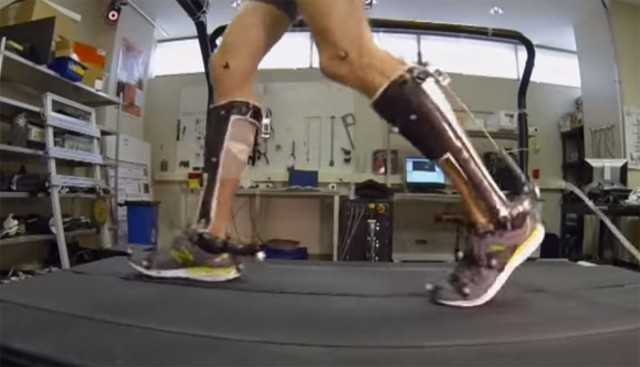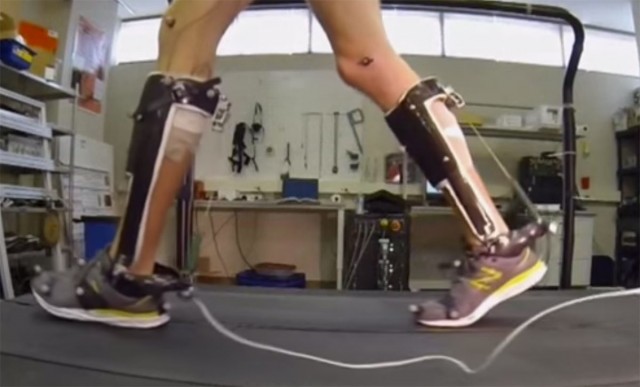 Extraordinary! In writing, we are all impressed with this ingenious invention that could make life easier for many people, it is hoped that the research team will reach the culmination of the project. Would you like to use this kind of exoskeleton to help you walk when you are older?