Imagine a house whose key component is an indoor slide for children. If you do not believe it, see what a Korean architect has made for a small family.
Panorama House is the name given to this family home located in Chungcheongbuk-do South Korea, a three-story house for a couple with their four children. This marvel has been designed by the Korean architect Moon Hoon ! In fact, he had been requested by the couple to design a house where their four  children could play and study in a fun and creative environment.
The key idea behind the design of the house is to have multipurpose portions in the house. Especially, a large wooden stair case having a slide for children to play and even a library beneath it. This designs brings creativity and energy in the mind of the children. "Not only children but also adults like the slide of the stairs", explains the architect.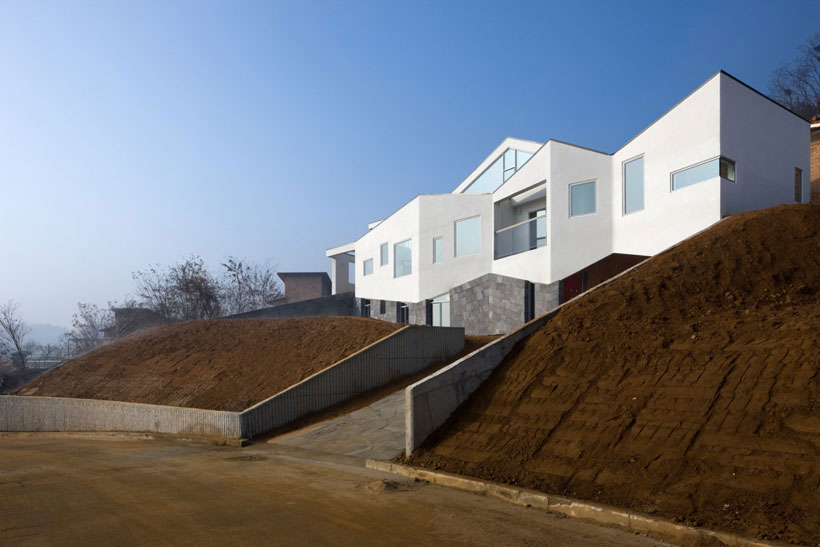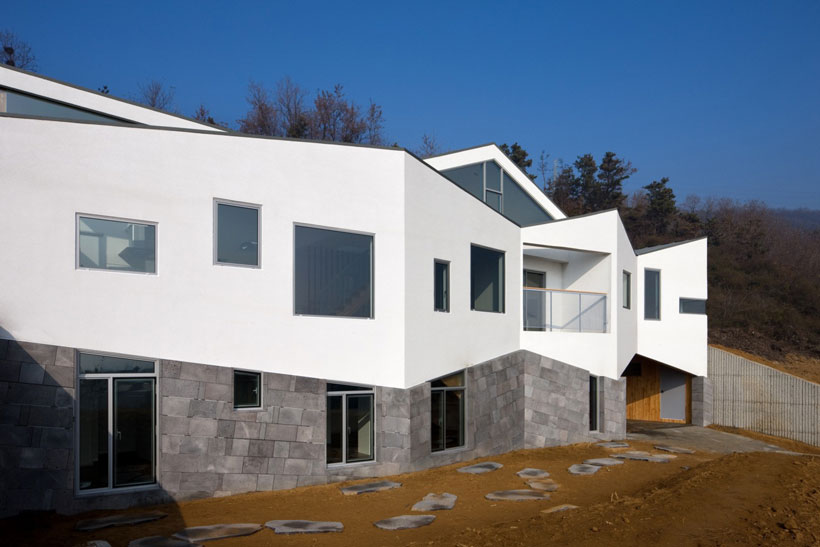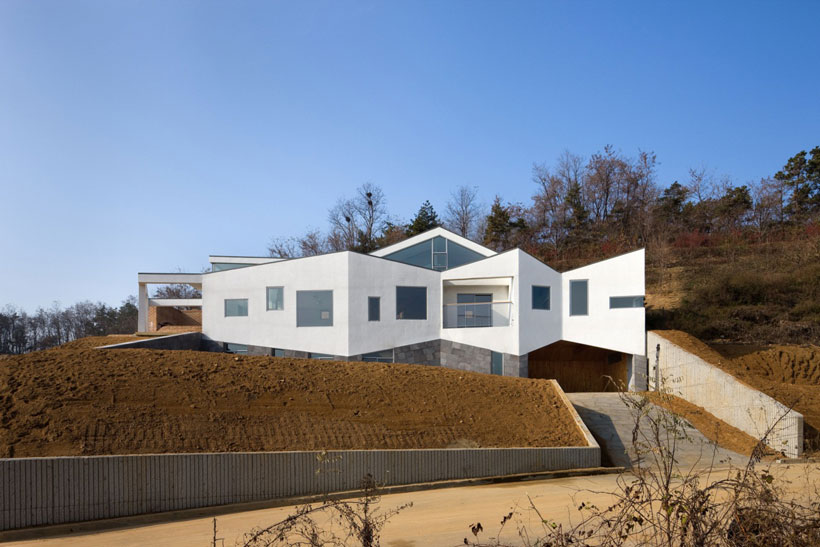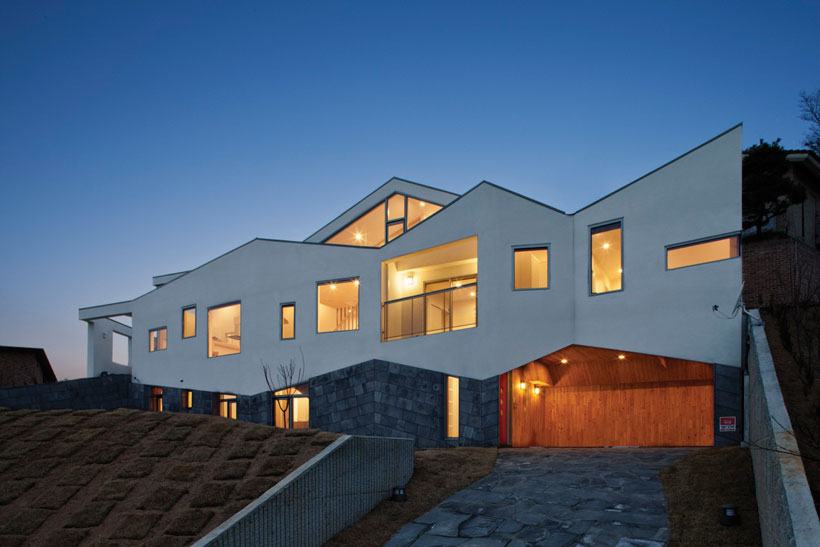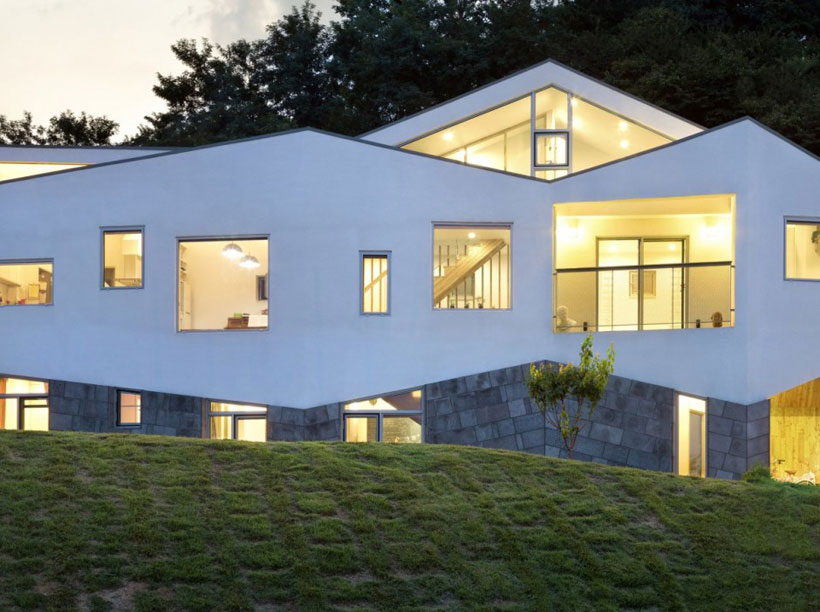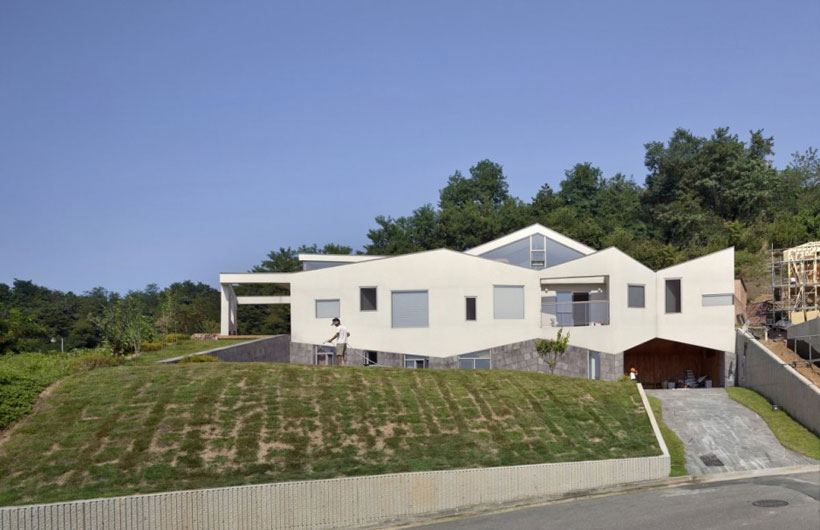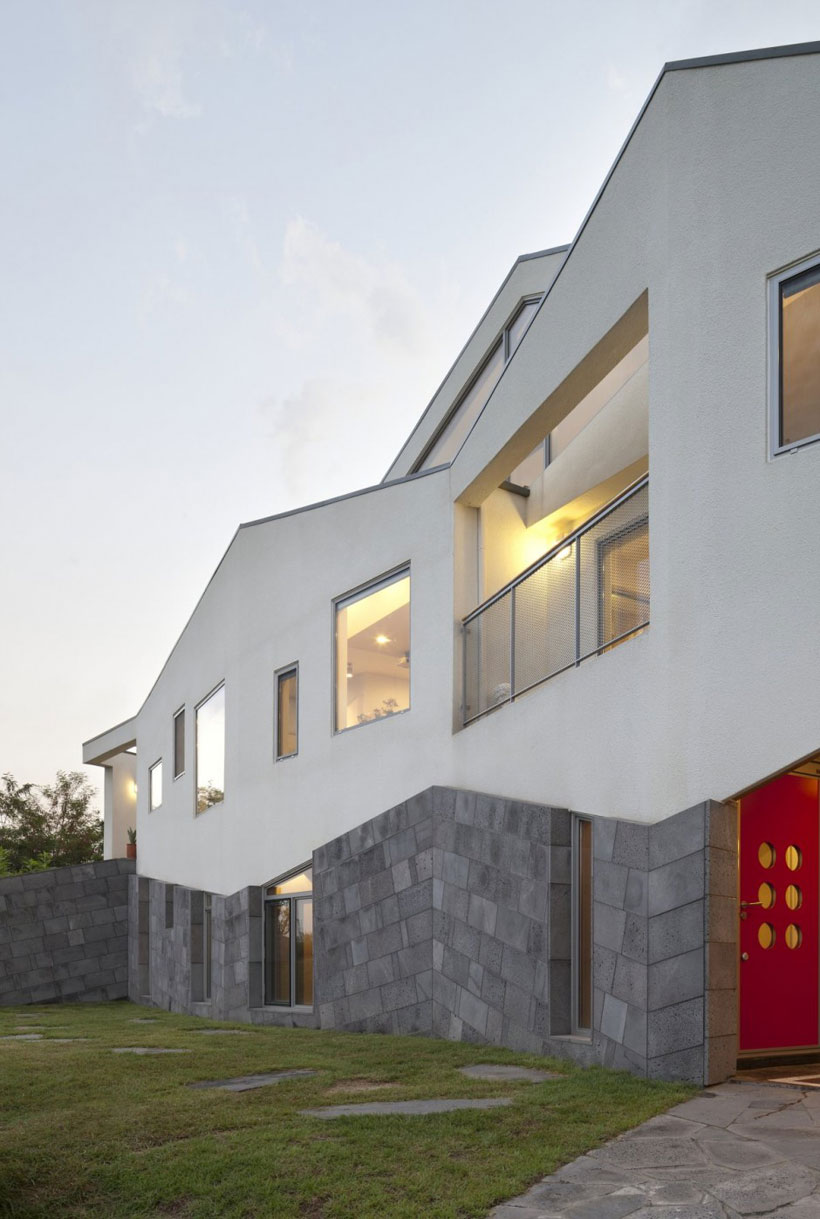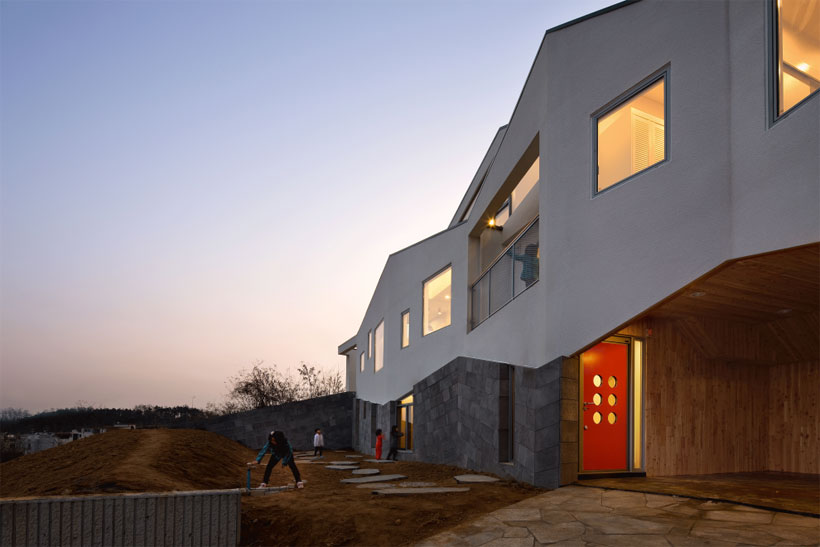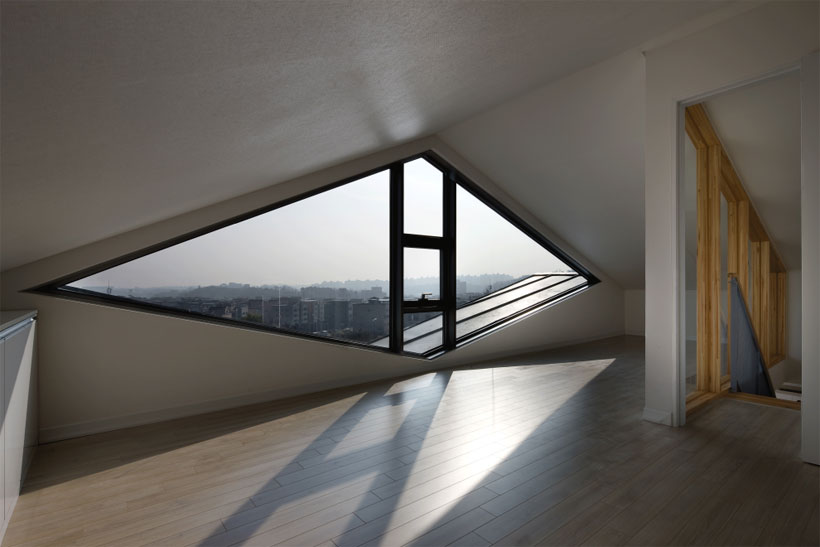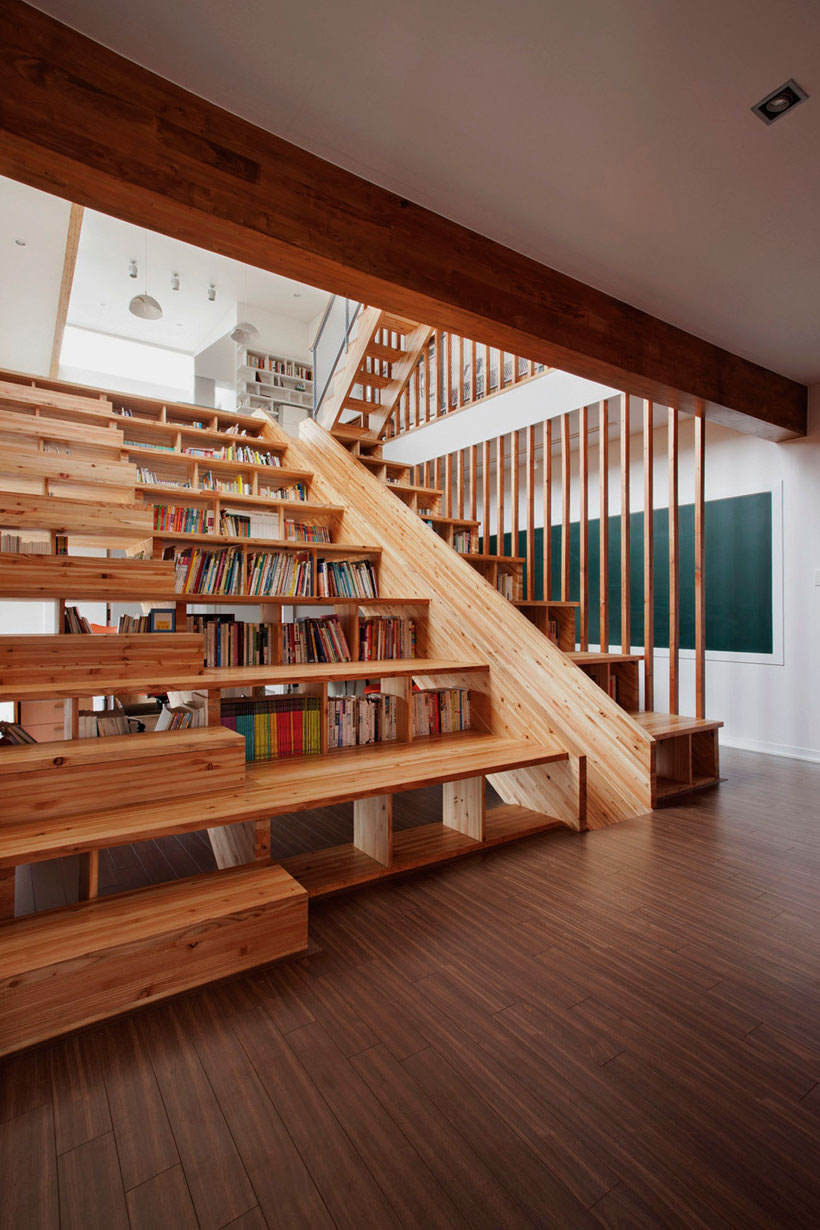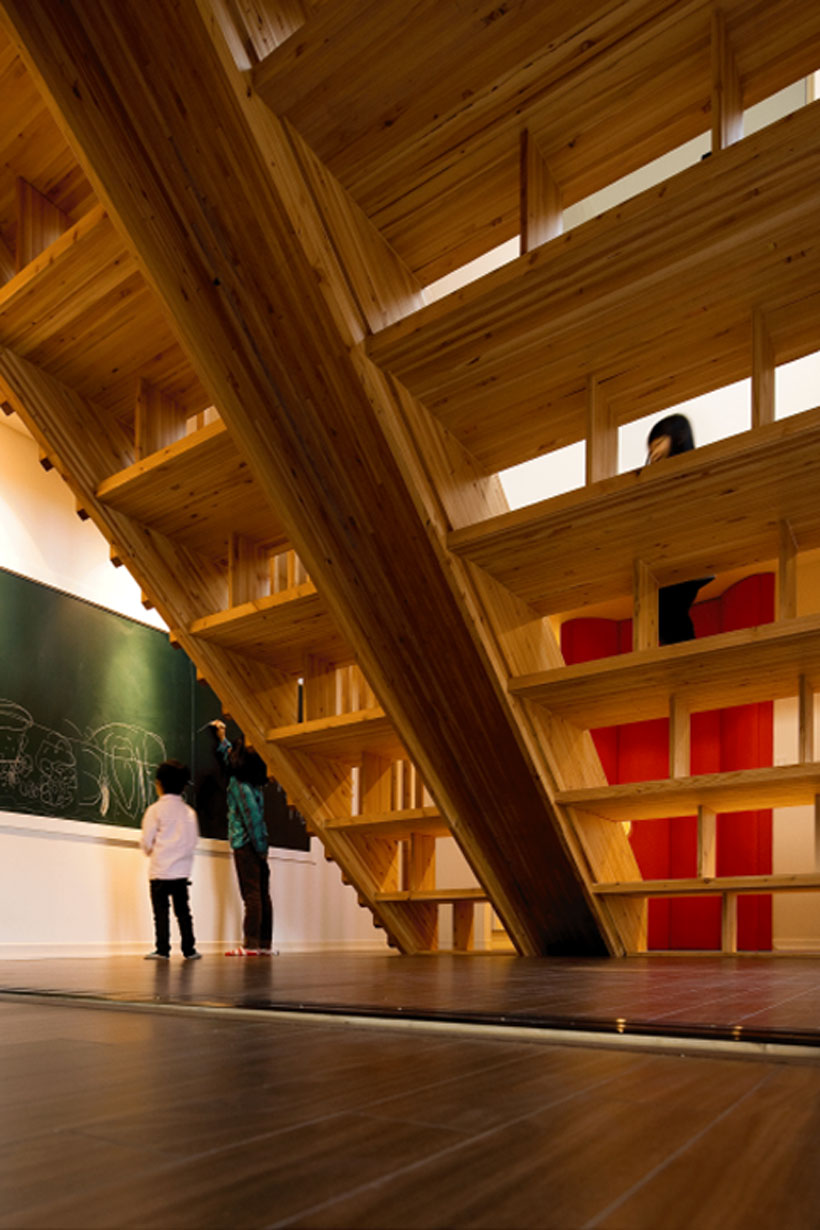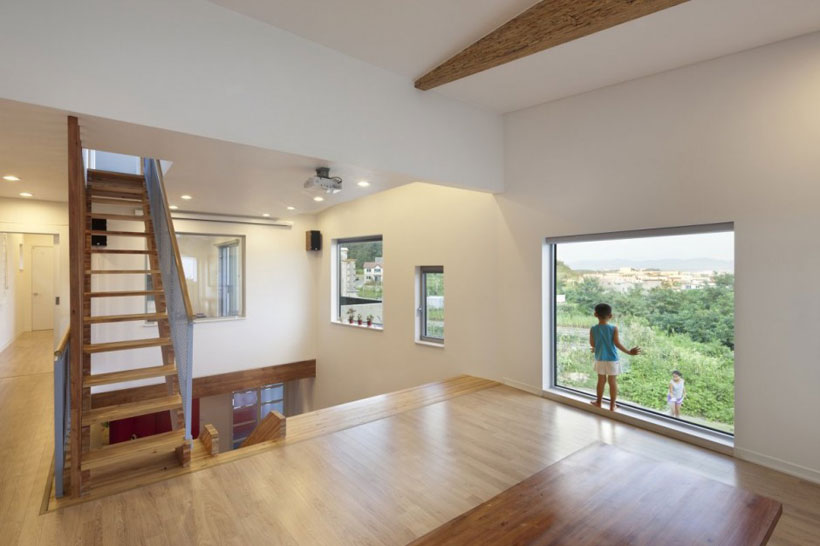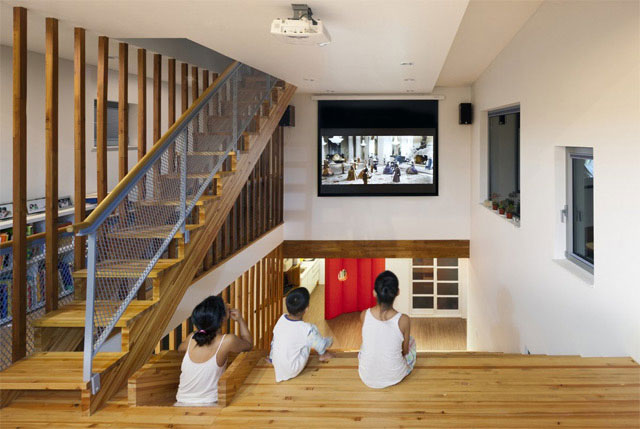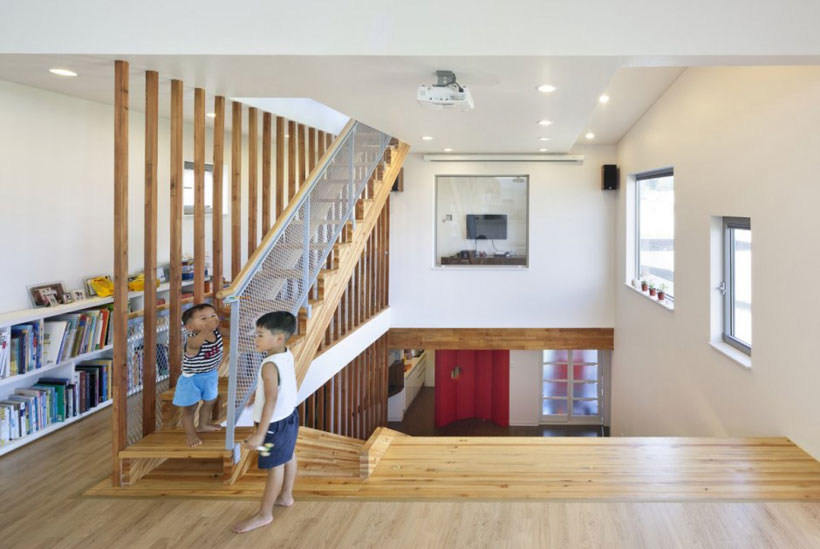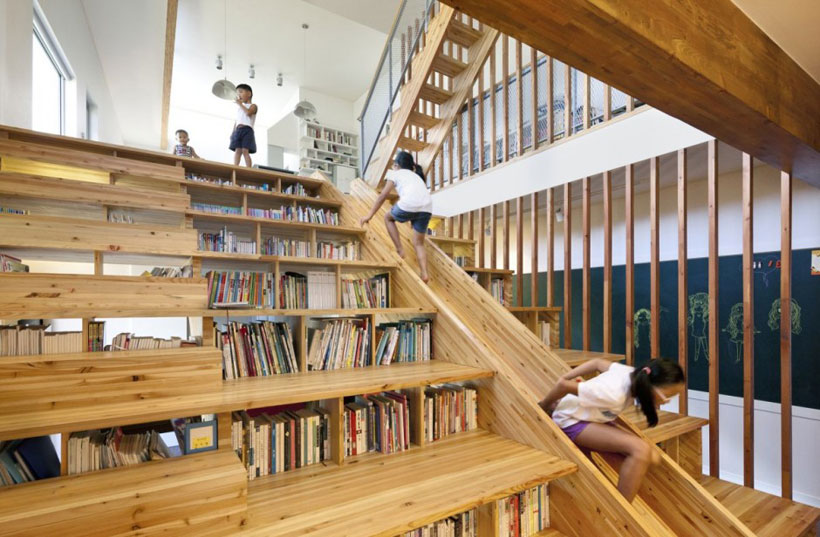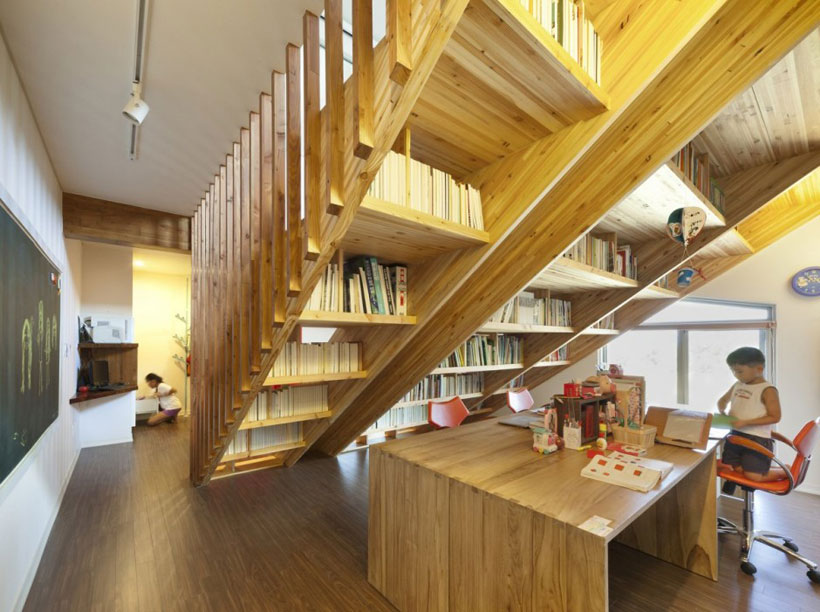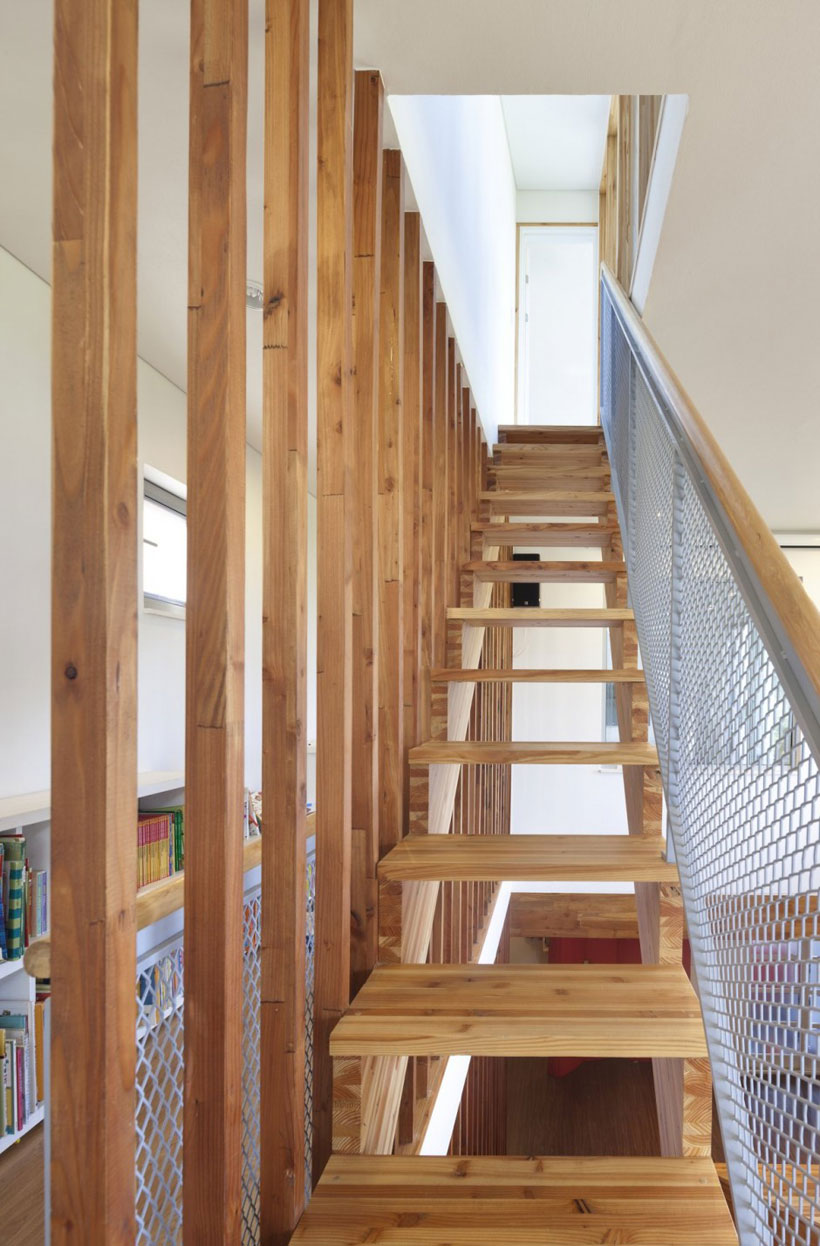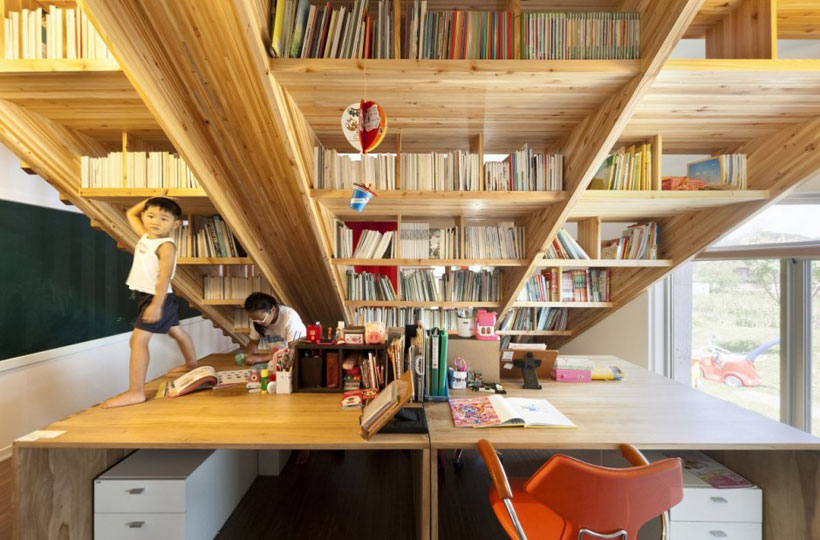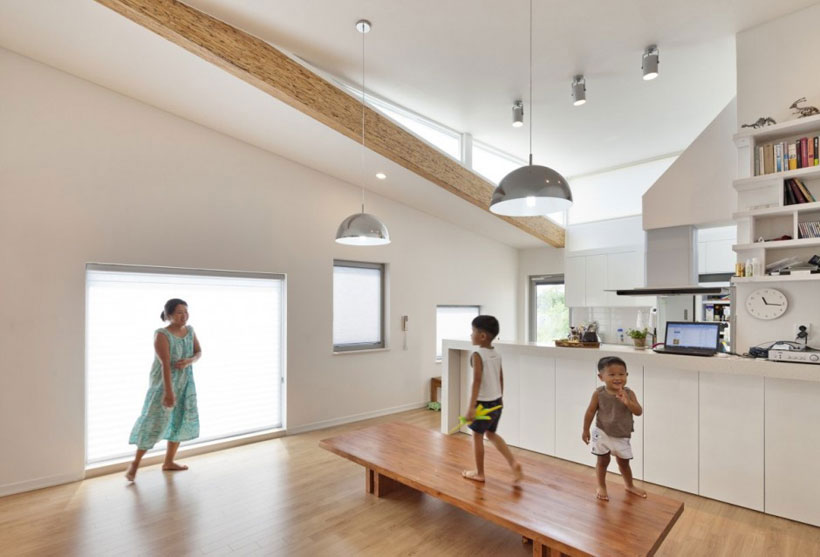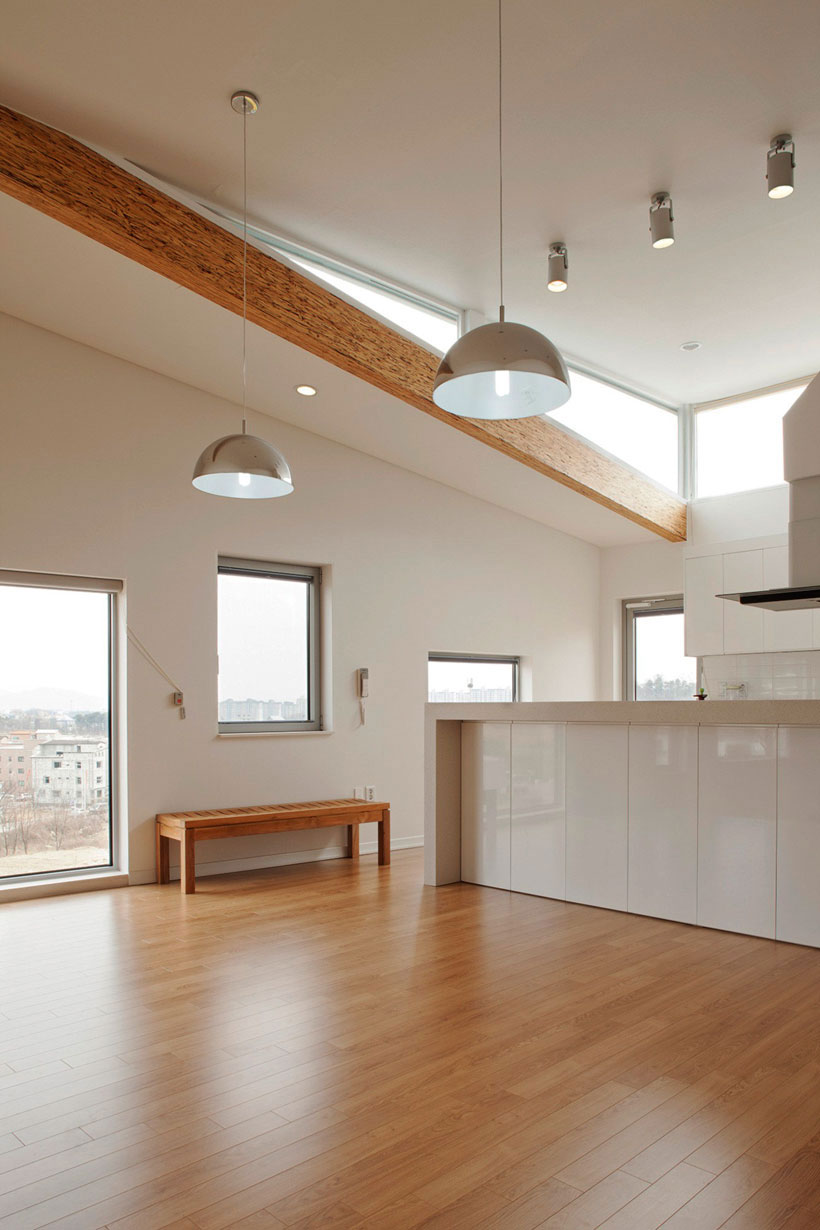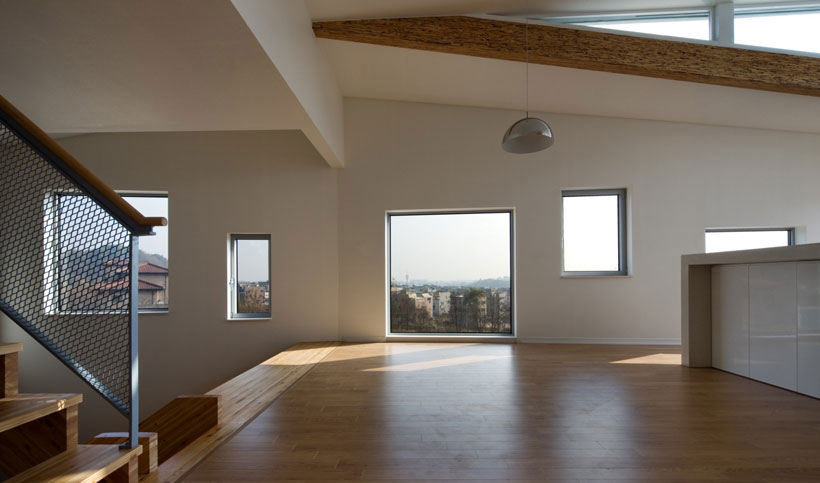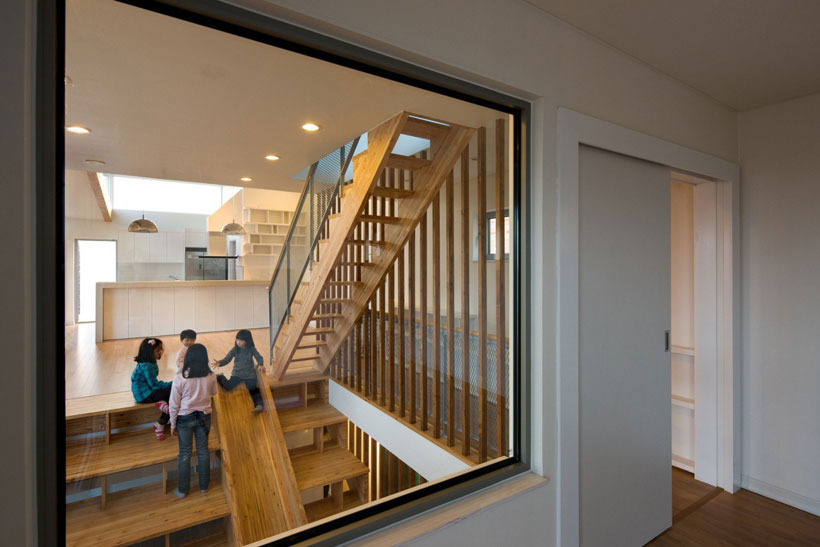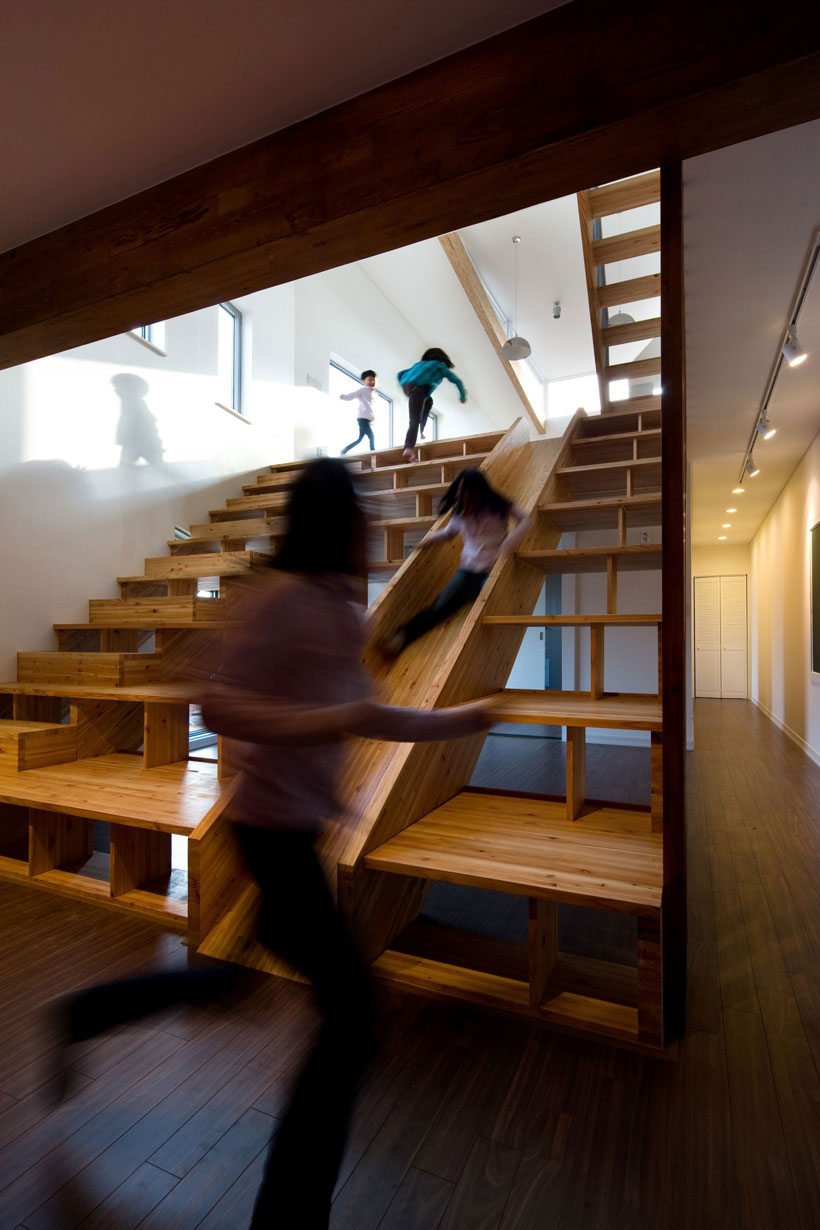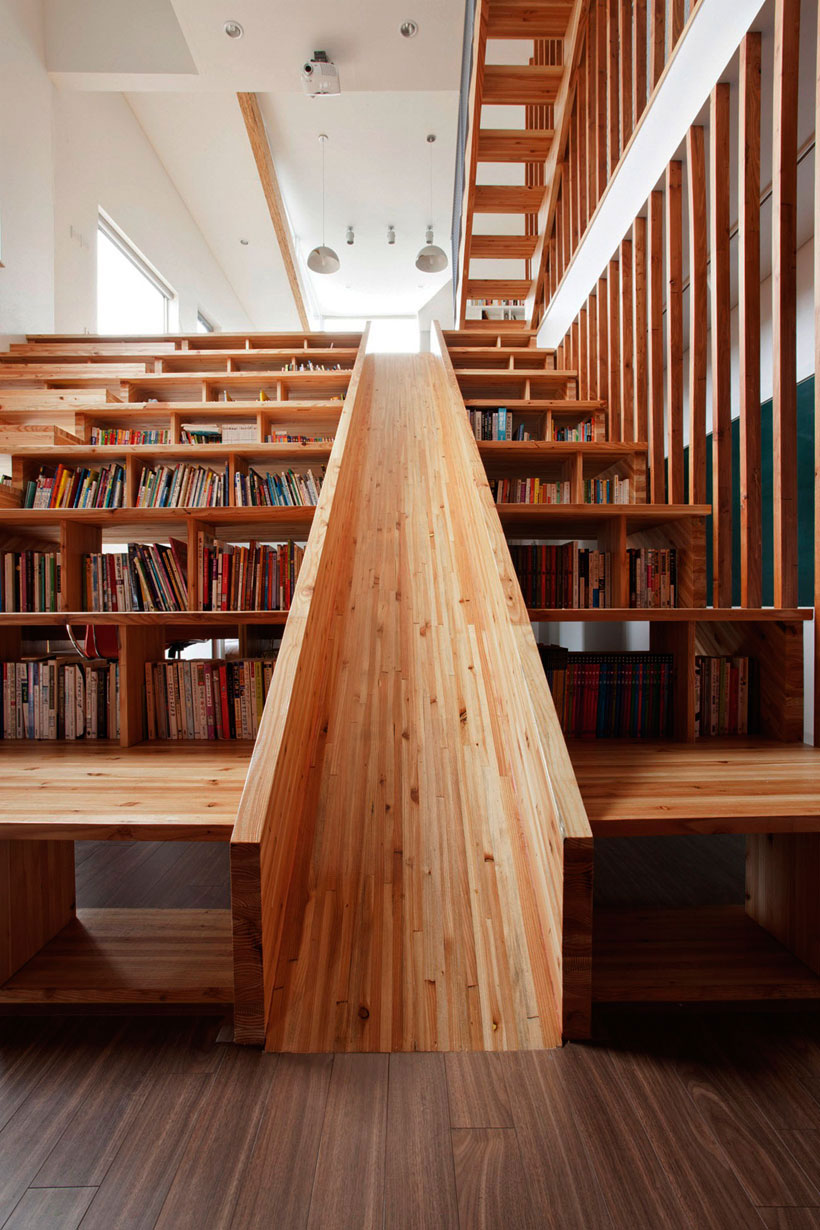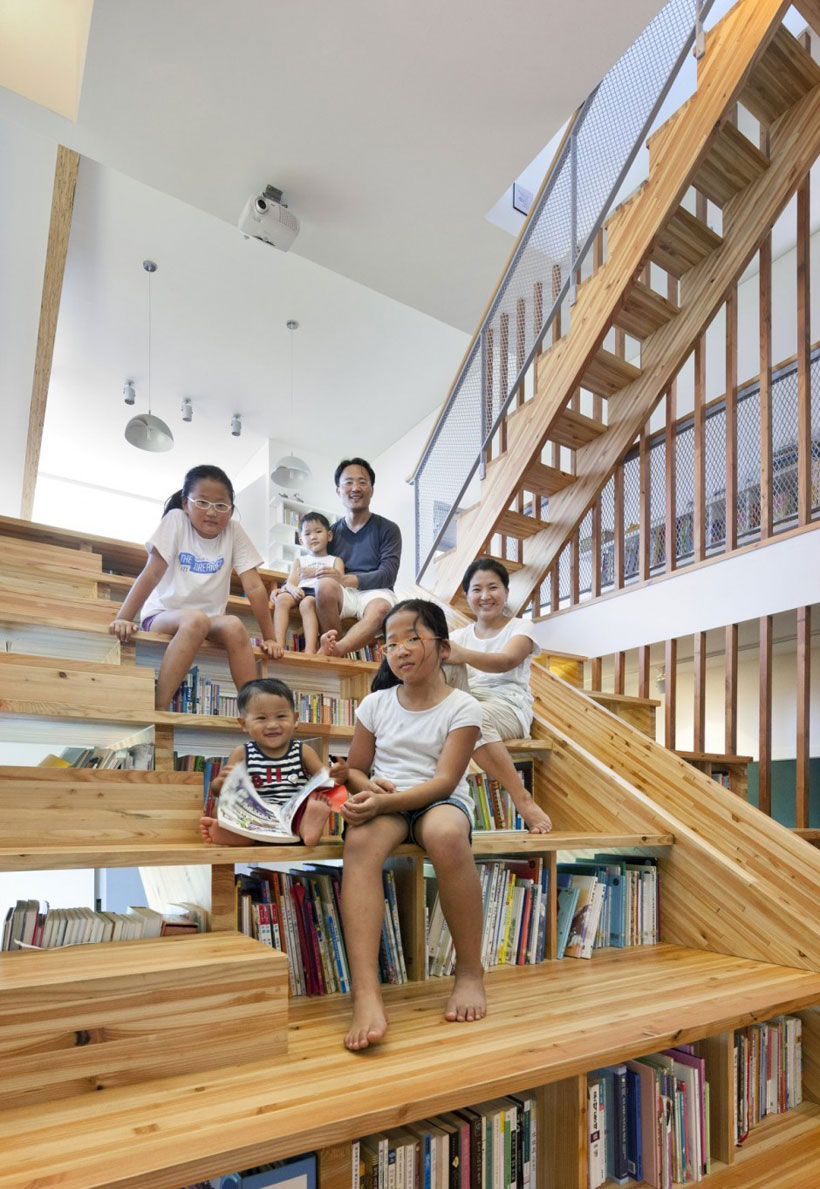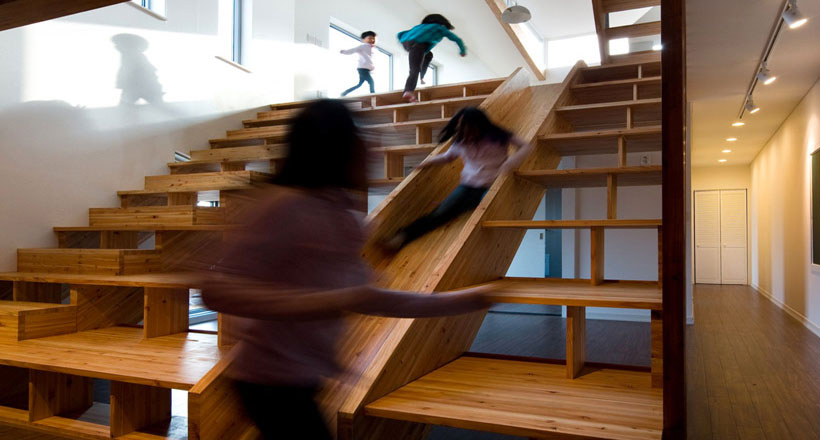 © All photographs are the property Juneul Huh.
This unusual house is perfect place to find one's child spirit while sliding down the stair and watching the plasma screen. Does this give you an idea to build your home? 😉