An artist travels around the world to decorate the walls and buildings with his works. He uses his unique painting style to give the impression that his paintings are made of hundreds of strips of metal.
DALeast
 is an artist of Chinese descent based in 
South Africa
. His hobby is to travel around the world for almost six months per year to paint the buildings with his sophisticated and impressive artworks. His unique painting style is also immediately recognizable as the painted animals such as  deer, panthers and pumas, seem to consist hundreds or even thousands of metal strips which give a very robotic look to these creations.
DALeast
 , who wishes to remain anonymous, has been arrested once during the Beijing Olympics in 2008, but says it has not stopped: "Life is always full of worries, but my work gives me energy to tackle these problems. Anything can happen when you work in the public space".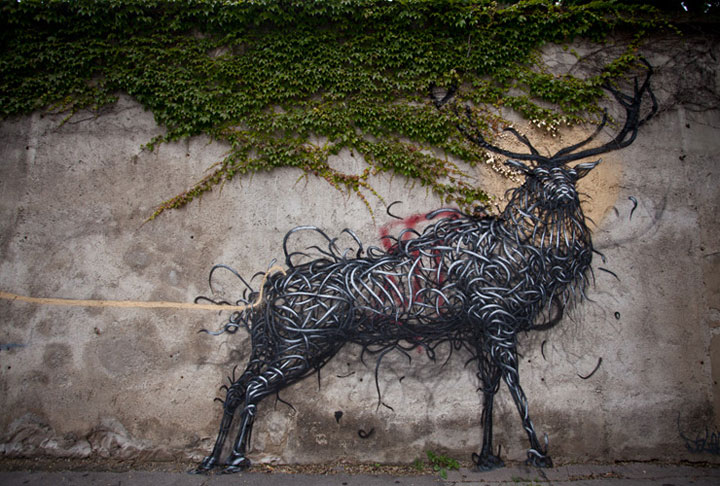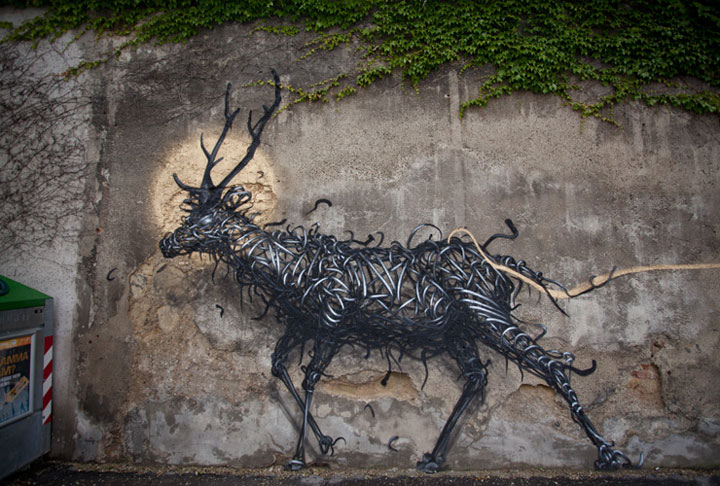 This artist really has a unique style of its kind!  Which is your favourite artwork in the selection?