Introduction
You can't edit a secured PDF file without the password. A secured PDF file can have two types of passwords: an open password and a permission password. The Open password requires the user to type the correct characters to open the file. Permission password demands that you modify document restrictions.
There can be different ways with which you can open and edit your secured PDF file. Some ways require a password to open your files, especially the files having an open password. You can make your document editable through a few applications in case of a permission password. We will read out the ways with which you can open your secured PDF file easily.
Edit Secured PDF with Password
If you know your secured PDF file's password, then PDFelement can be an easy and user-friendly tool to support you. This tool provides various editing options, including editing images, highlights, comments, and PDF text of your file. With the OCR functionality of this tool, it will digitize your scanned PDF. After scanning, it will make it editable and searchable.
Step 1
First, you have to launch PDFelement on your computer. Import your secured PDF file into the program, and a window will pop up asking for your password. You have to enter your correct password in it.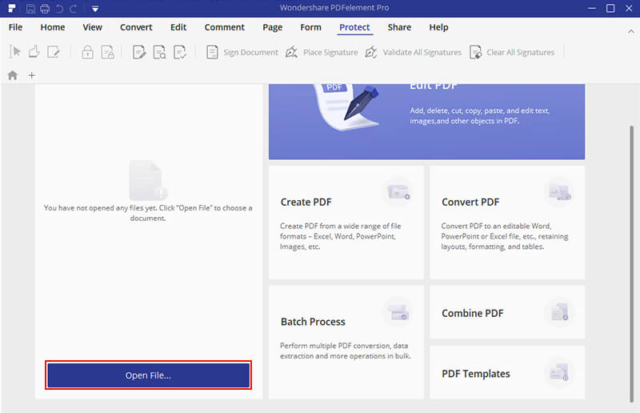 Step 2
After entering the correct password, you have to click the "Edit" and then "Edit Text or Image" button. This will allow you to edit the document. You can insert new text, change font size, color, text, and more with this tool. With the PDFelement, you can create a PDF file from several PDFs and save your PDF file as a Microsoft Office file, image, EPUB file, and other formats.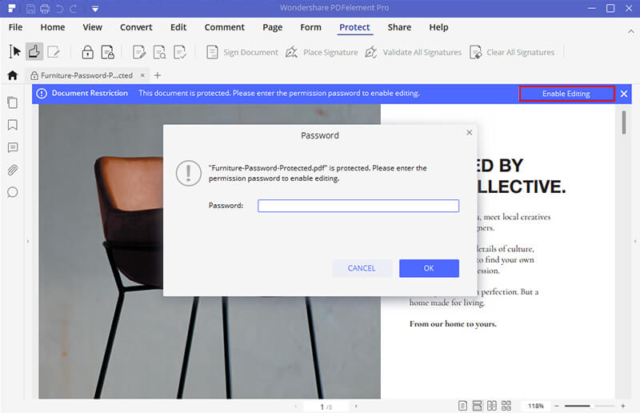 Edit Secured PDF without Password
If you don't know the password or forgot it, it becomes impossible to make the secured PDF editable in case of an open password. If your secured file has a permission password, you can use different ways to open and edit your file. There are many ways with which you can unlock your secured files and can get rid of the password too. You can visit the website to read about some of the best-secured PDF tips. Here are some of the methods if you want to edit your secured PDF files:
Wondershare PDF Password Remover
Step 1
You first need to download the Wondershare PDF Password Remove on your computer. You can download it from the given link:
https://download.wondershare.com/PDF-password-remover_full526.exe?_ga=2.30319935.1028275391.1605284805-307951297.1603828042
Step 2
After downloading the Wondershare PDF Password Remover, open it on your computer. Add your secured PDF file by clicking the "Add Files" button.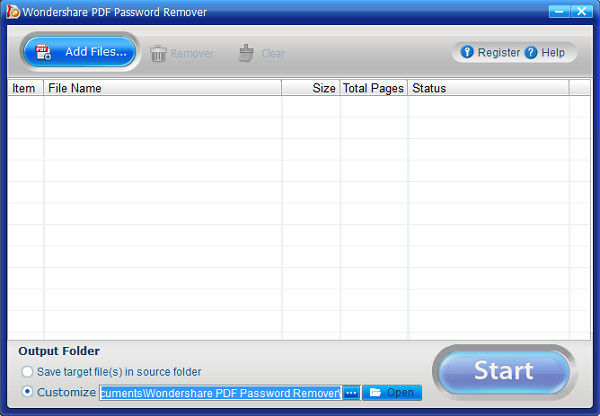 Step 3
You need to set your target output folder and click the "Start" button. This PDF Password Remover will automatically start removing all the restrictions from your PDF. You can edit, copy, or print your files after performing this step.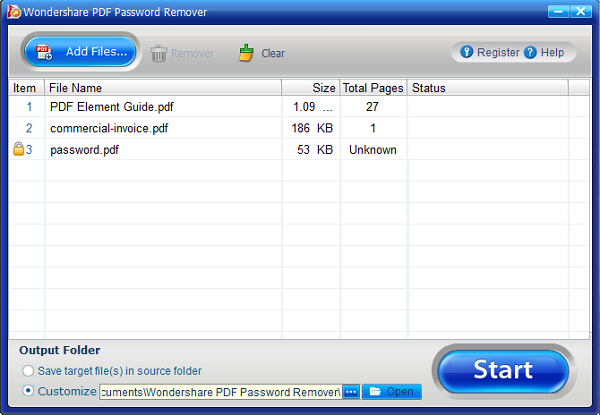 Using SmallPDF Desktop
Step 1
You need to download and Install SmallPDF Desktop App on your computer. Download it using the given link:
Step 2
Drag and drop your file into this application. Click on Unlock, and the application will unlock your secured PDF file. You can drag multiple files into the toolbox at a time. With the "Save to" option, you can save your files to your desired location.
When you click on the "Unlock Files" button, the app saves your files automatically in your preferred location. After unlocking your file, if you want to convert your file from PDF to any other document or format, you can do it using PDF WIZ. PDF WIZ is an efficient PDF file converter.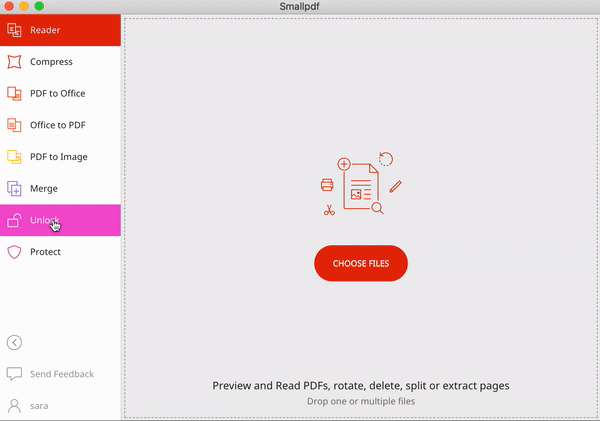 Conclusion
One can forget the password of the secured document or accidentally make the file secure. If you know the password and don't know how to open the document, you can check out how to edit the document without a password. There are many ways to unlock your secured document, even if you don't know the password. You can use the methods mentioned above in the article to edit a secured PDF. We hope this article will help you to successfully edit a secured PDF file. Did you find it useful? Please show us your experience in the comments section and goodbye!