Now you can visit the the ghost town on the island of Gukanjima in Japan using Google Street View. The Google team, assisted by walkers, continues to travel around the world in search of unique places to show us. They have rightly included this fascinating deserted island in street view.
The Japanese semi-artificial island Gukanjima opens up thanks to the Google team. This island, also called Hashima was inhabited when important deposit of coal were discovered there in 1810. For the exploitation of this new mine, many Japanese migrated to the island in search of work.
Meanwhile, the landscape of the island changed several times between 1899 and 1931. Work was done to expand the area of ​​this small island up to 480 meters long and 160 meters wide to allow more people to live on the island. Everything was planned to make the life easier for people: housing, schools for children, markets, etc. Then suddenly oil starts replacing coal as fuel. Ore production of coal stopped and the island was completely abandoned till 1974, 39 years ago.
Island of  Gukanjima also served as a shooting location for some of Hollywood films like Inception of Christopher Nolan and Skyfall, the latest James Bond, directed by Sam Mendes.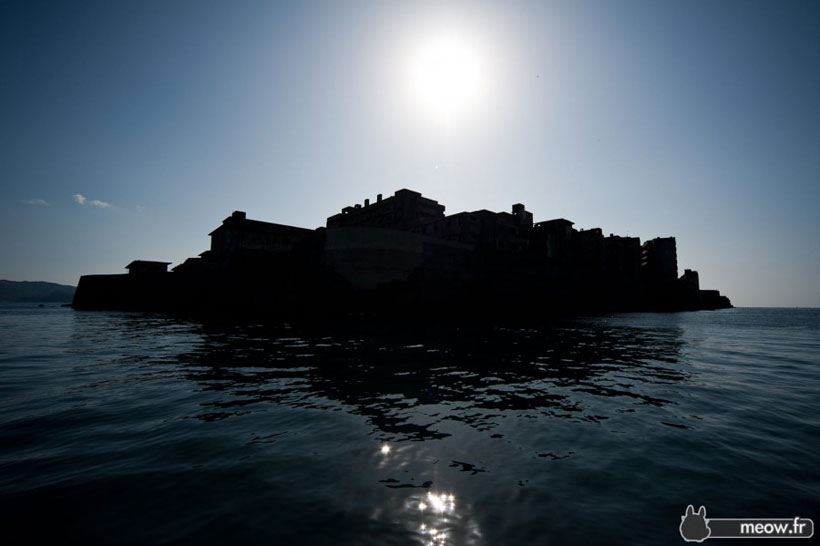 On ita Japanese blog , Google has posted images and links so that users can not only enjoy exploring the video of the island but also visit it using their famous Service Street View . Do you desire to go hiking in the old abandoned buildings of this island?