Drones we are often presented as very useful machines for the military or the surveillance purposes, but they are also able to entertain us! An American company has transformed these flying machines into a real flying musical orchestra. Discover this beautiful work to view and listen.
This is the American company KMEL Robotics who had this brilliant idea to promote its drones by doing something impressive. A group of hexacopters (6 rotor drones) plays orchestra music. Each of the devices is controlled by a computer which co-ordinates their moves, as well as, their interaction with the instruments with a millimeter accuracy.
Everything of the orchestra is used like keyboards, drums, guitar, bells. You will have the privilege to listen to the American national anthem or " Thus Spake Zarathustra" by Richard Strauss, played by these small flying robots.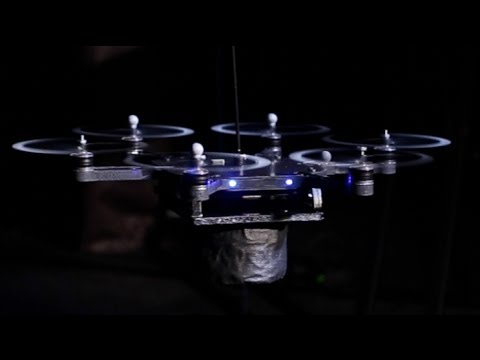 We were really impressed with this orchestra drones who play classics to the perfection. We congratulate the talented men who have developed this project and we'd love to see such a performance live. Do you think one day you will attend a concert consisting entirely of drones?