Star Wars is definitely a cult series that has become an important part of modern culture. Many derivatives have emerged: novels, video games, toys and now a restaurant …! Yes, it is now possible for you to go to a fabulous Star Wars restaurant, the first of its kind in the galaxy, and taste delicious burgers Jedi or Sith way. Discover this place with us!
Meets the sweet name of Jedi's Burger and Grill, this is the first restaurant of its kind located in Sao Paulo, Brazil. Thanks to this incredible opportunity, you would love to visit this place. As good geeks, we would soon realimeze that everything in this hotel has been designed according to the theme of star wars, whether its the neon lights shaped lightsaber, giant posters or false windows overlooking a space battle, everything is there! There are even actors wearing costumes from Darth Vader or Stormtrooper to take selfies with. Here are some of the photos to  your own opinion: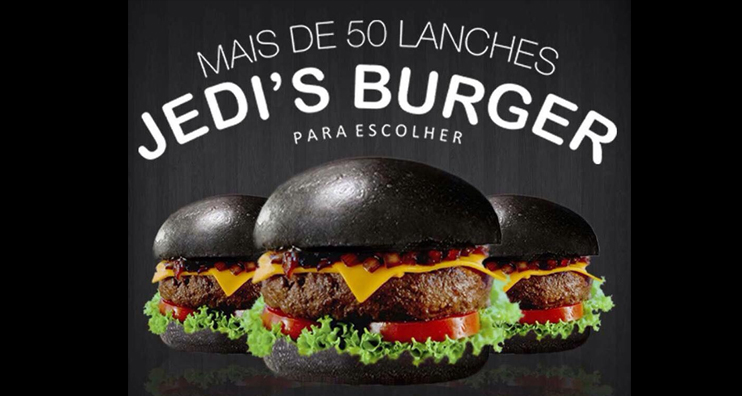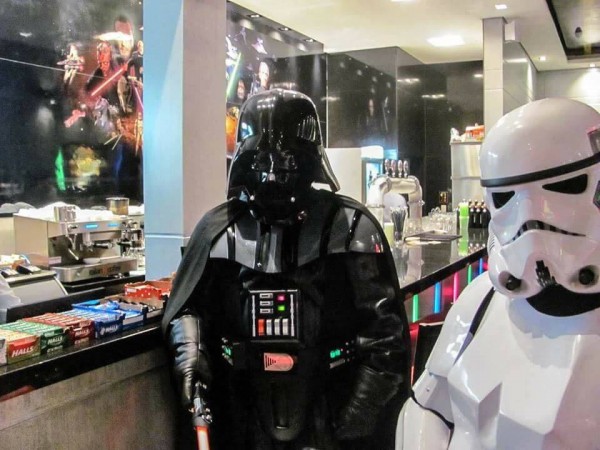 Now that you have undoubtedly agreed with us that this restaurant is super cool, you are definitely going to ask you another question: What do they eat? Well, know that the menu is of course also in the colors of Star Wars, offering dishes such as Darth Vader, a burger with bread as black as that bears his name, for example.
Well, that made us us hungry? At technocrazed.com, we are totally fan of this kind of places where you can satisfy your hunger and meet up with people sharing the same passion to chat and laugh, before ending the evening with a selfie with Darth Vader. And you, would you eat in one of these places, or it does not interest you?