The enigmatic artist Banksy strikes again and hard! For many months and away from prying eyes, the British artist was involved in the construction of an amusement park in collaboration with several other artists. "Dismaland" includes all elements of the works of Banksy: satire, criticism and especially thought provoking. We let you discover this out of the ordinary amusement park.
Located a few kilometers from the city of Bristol in England, "Dismaland" (a mixture of "gloomy" and Disneyland) is a dark and sinister version of the famous Mickey Park. The whole work includes designs of artists chosen by Banksy (Darren Cullen), Josh Keyes and Bill Barminski.
Visitors to "Dismaland" are greeted by a totally depressed staff, they can admire numerous exhibitions held on the theme of social satire. More explicit works, such as a slide straight out of a police truck or shows with as simple toilet basin are placed throughout the park. Finally, the completely dilapidated version of the famous Disneyland castle perfectly represents the idea conveyed by "Dismaland".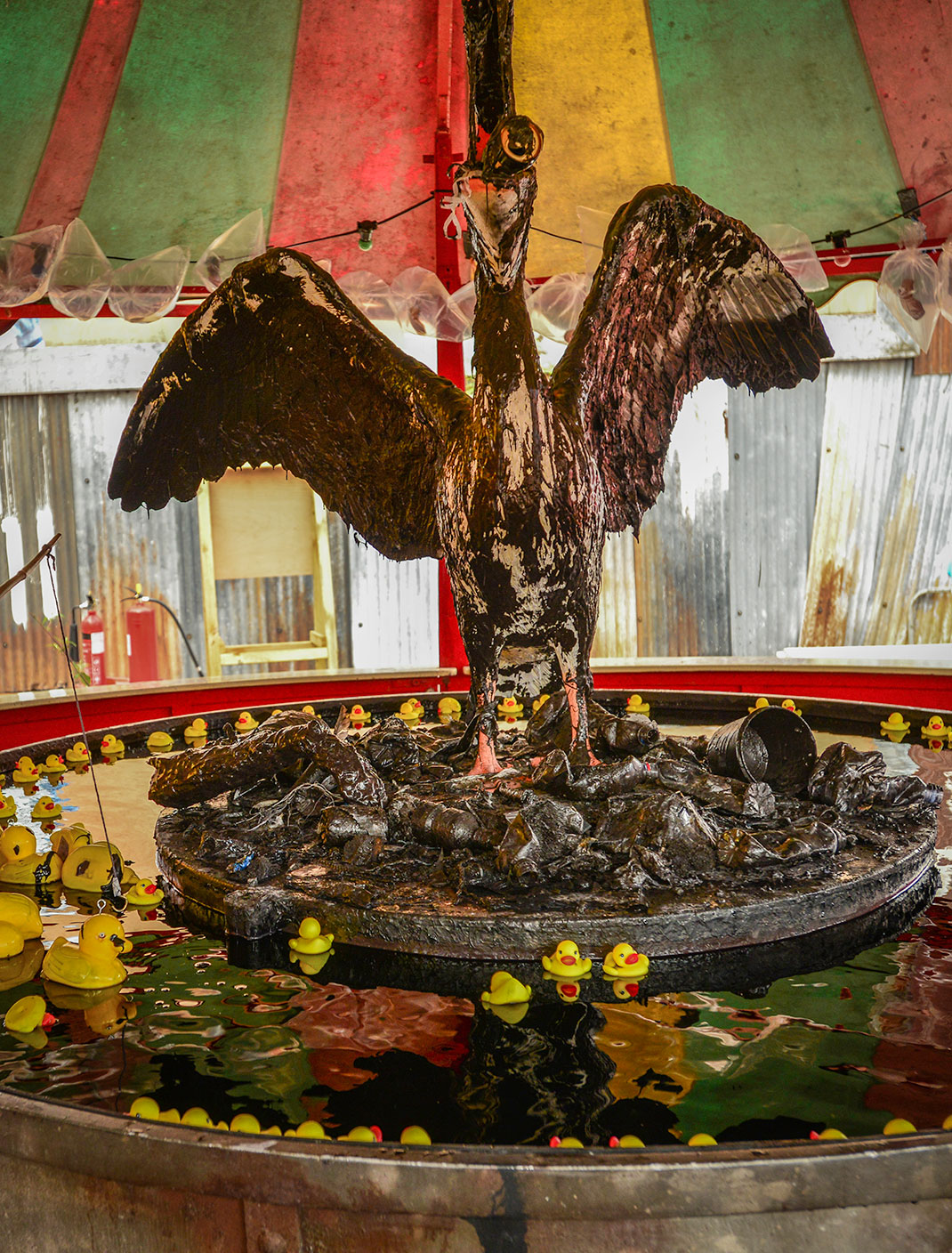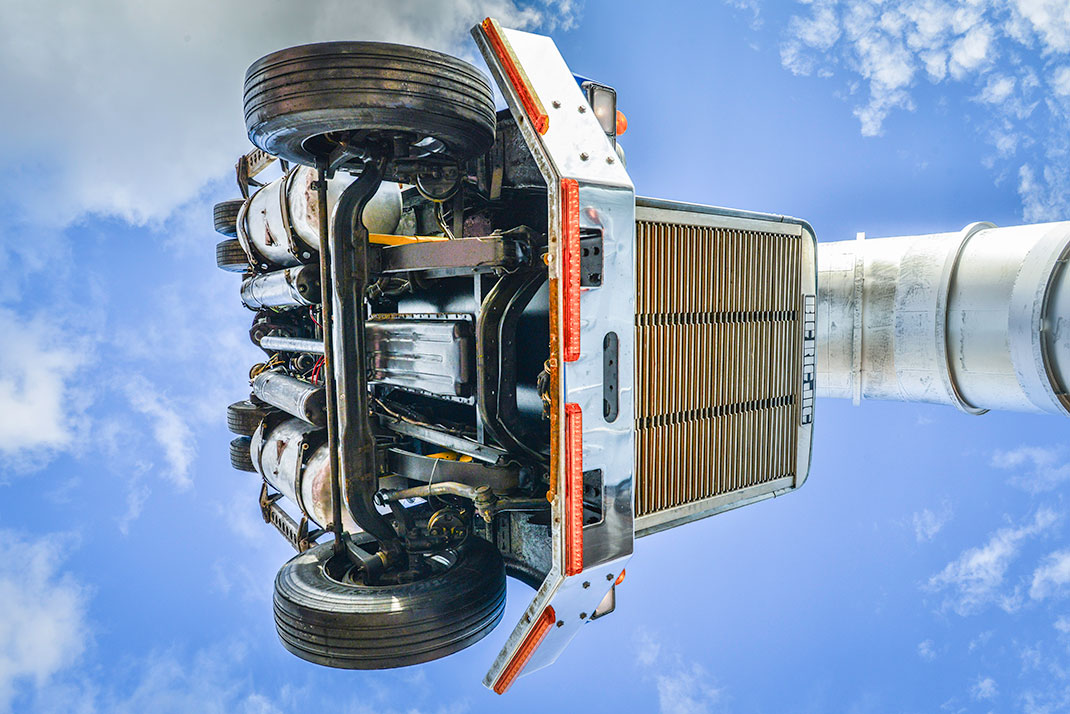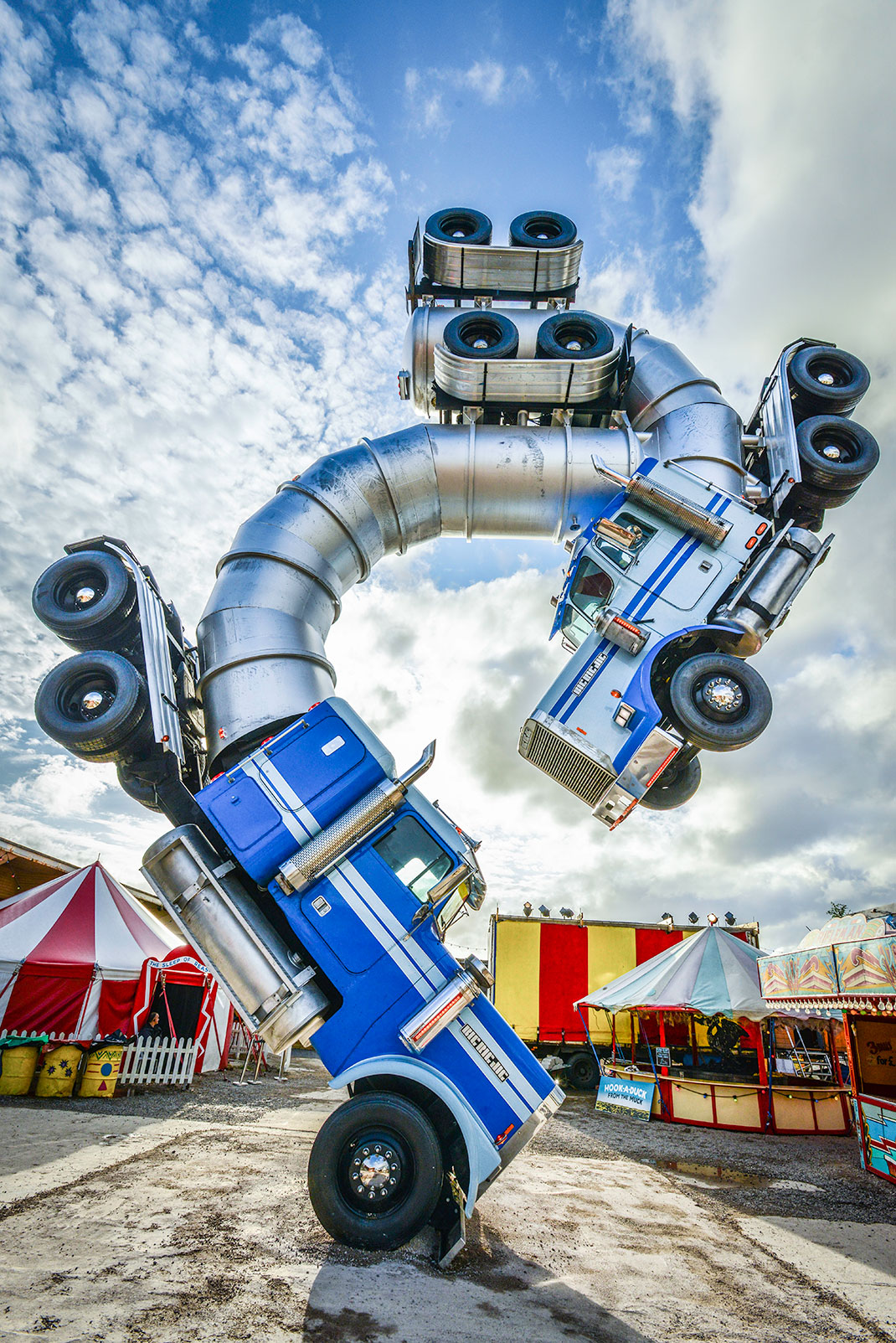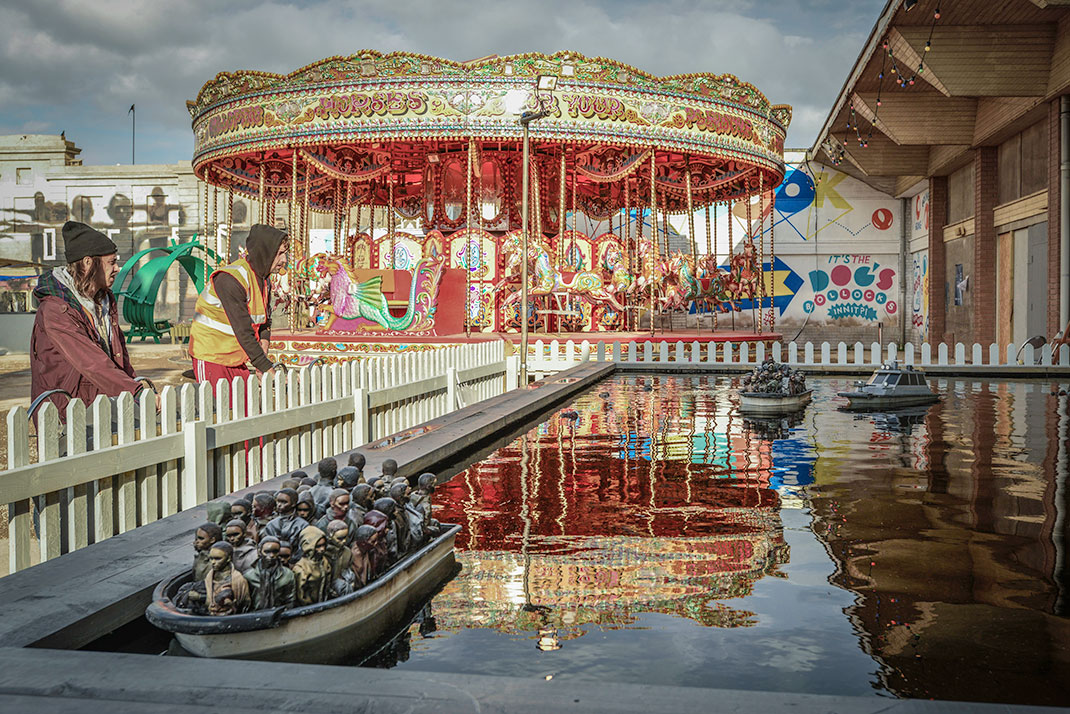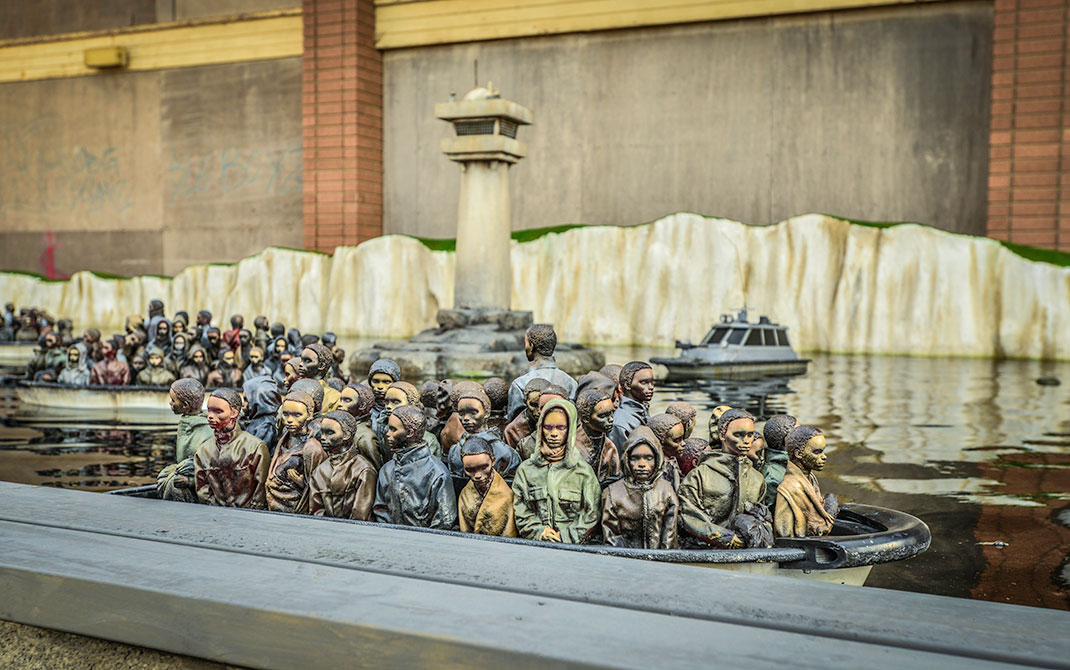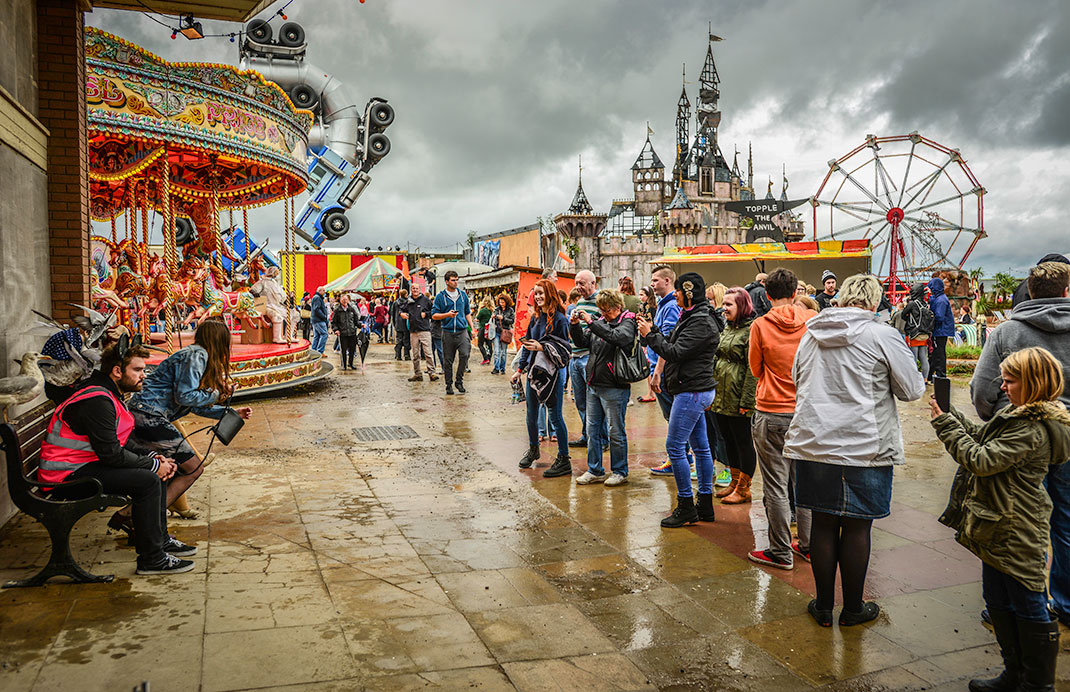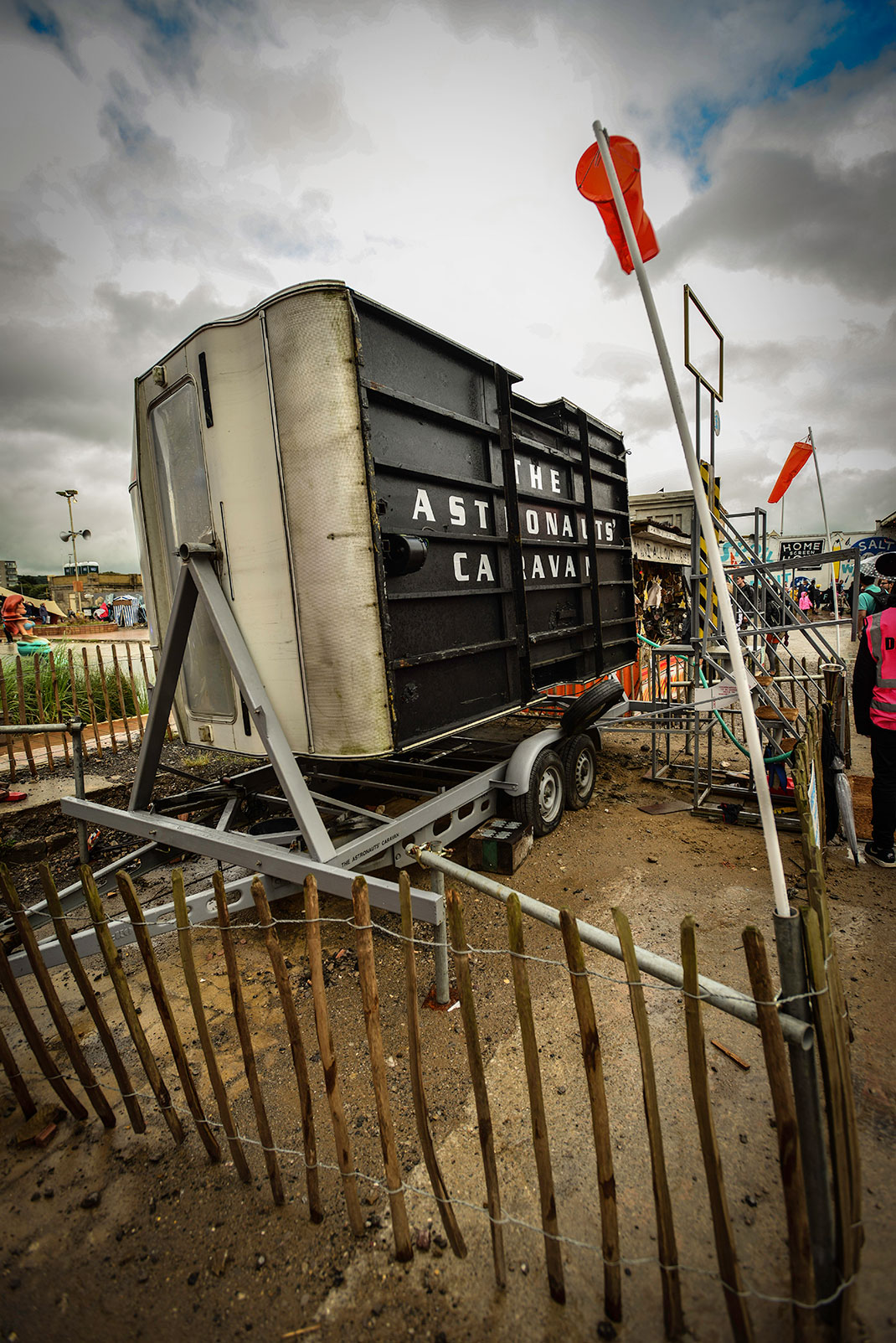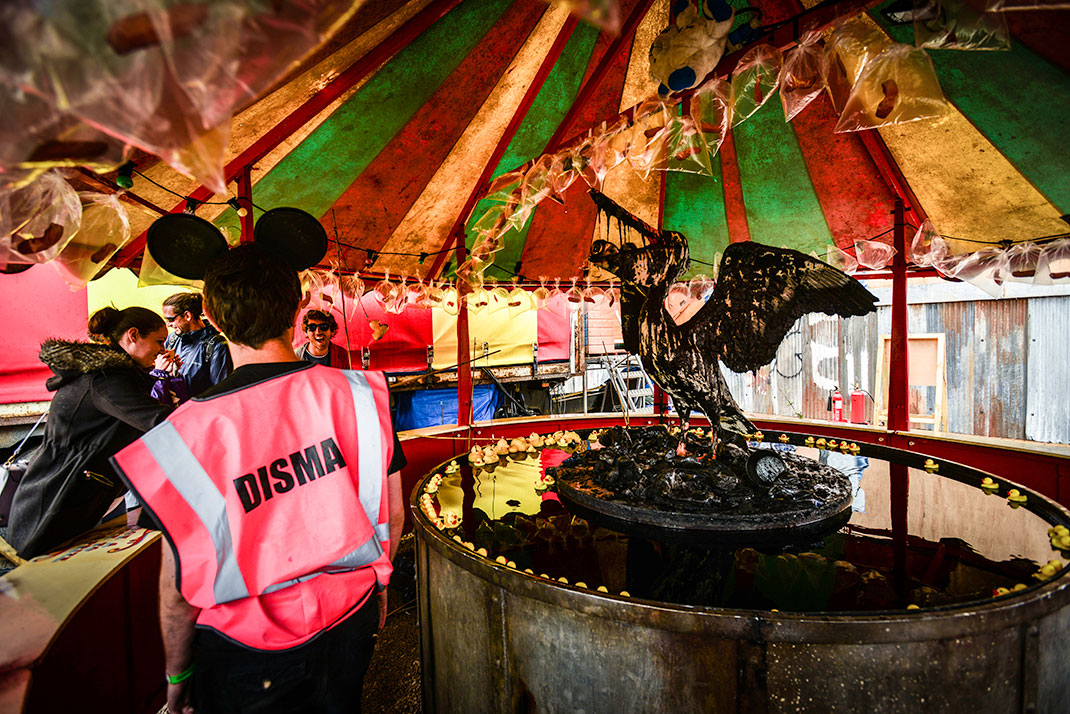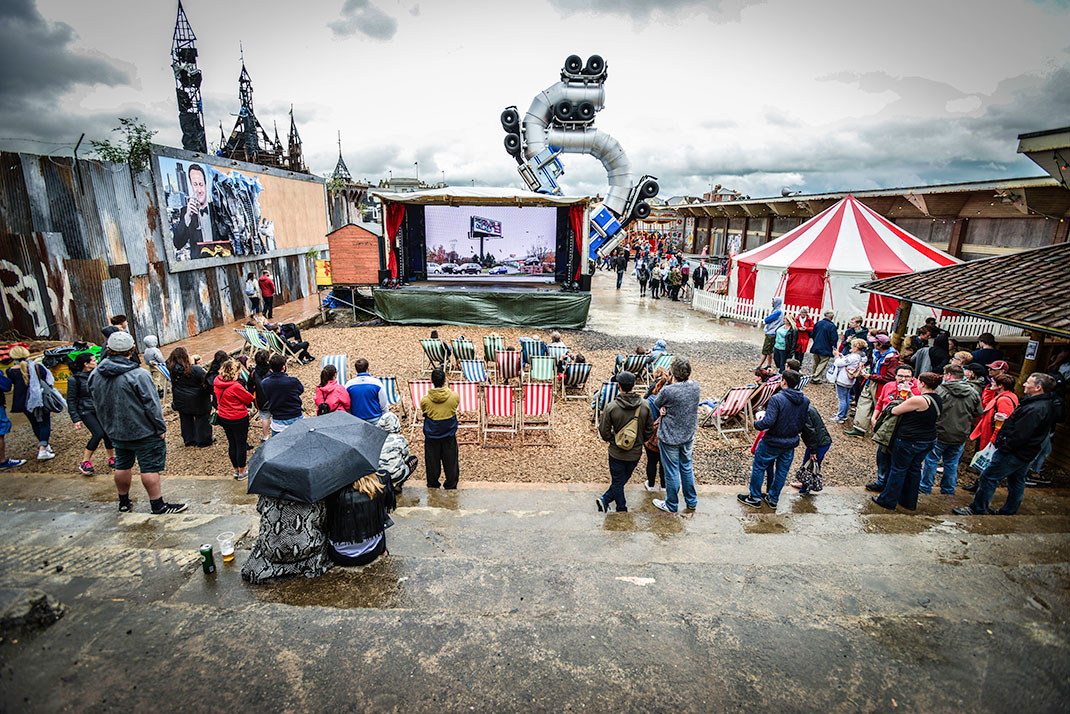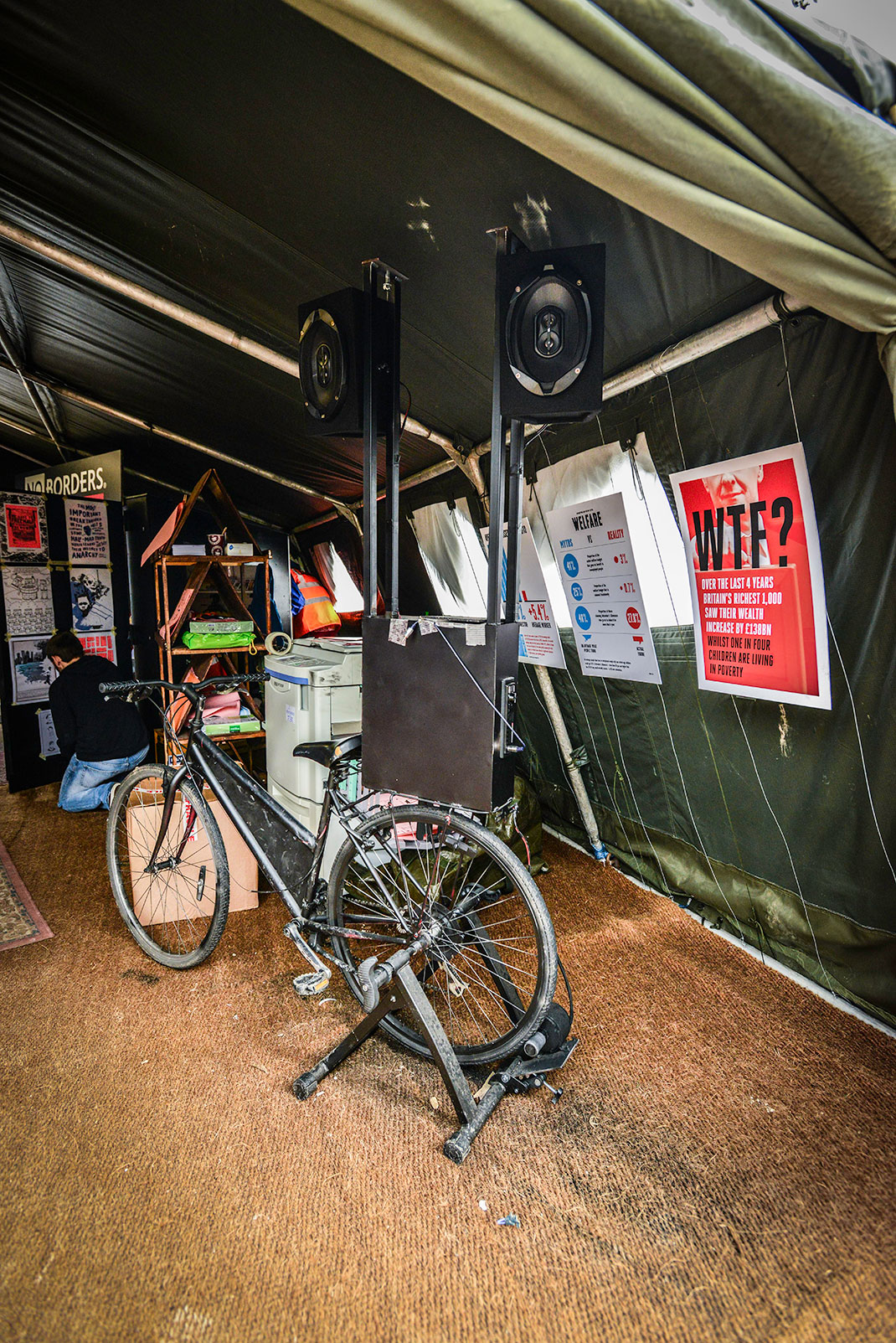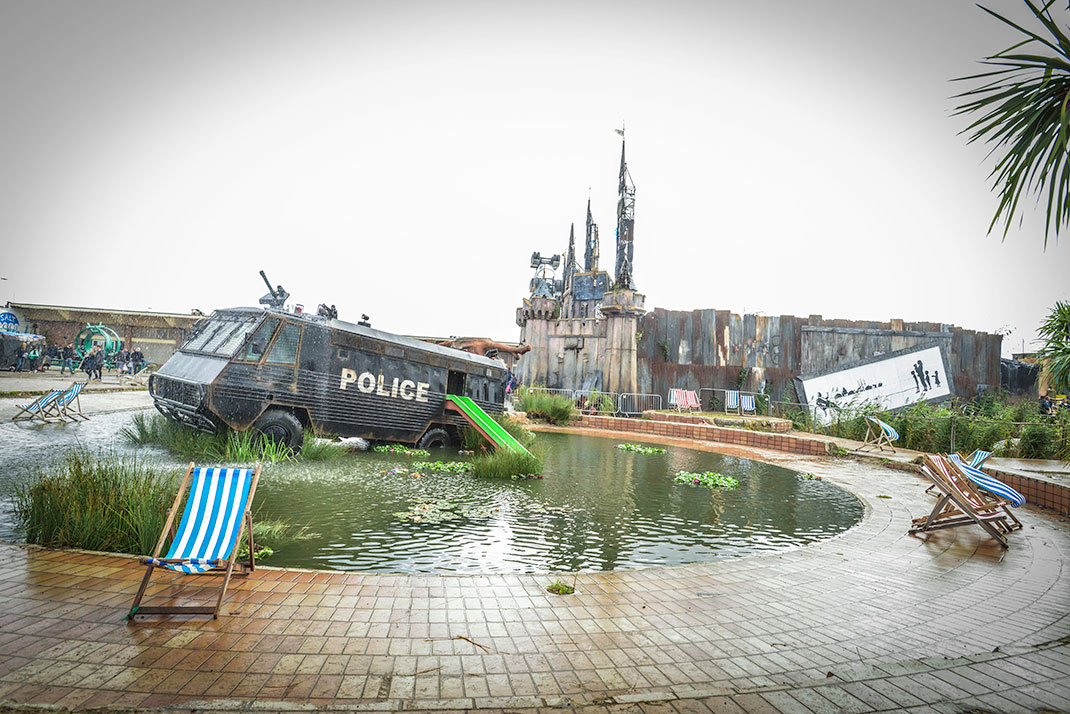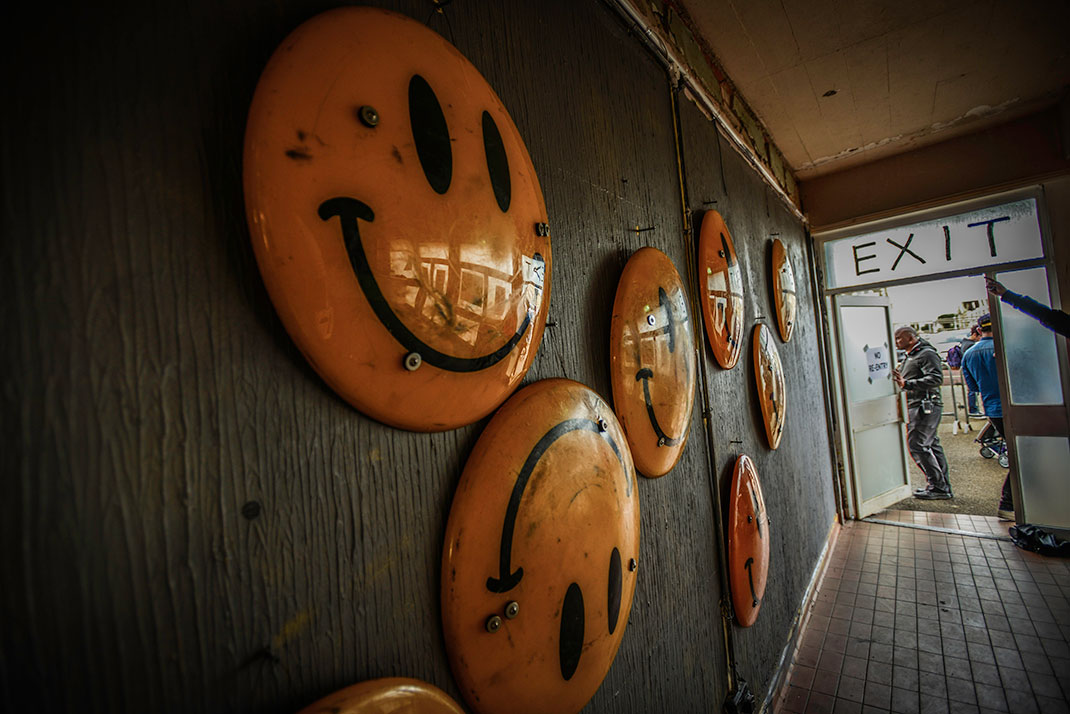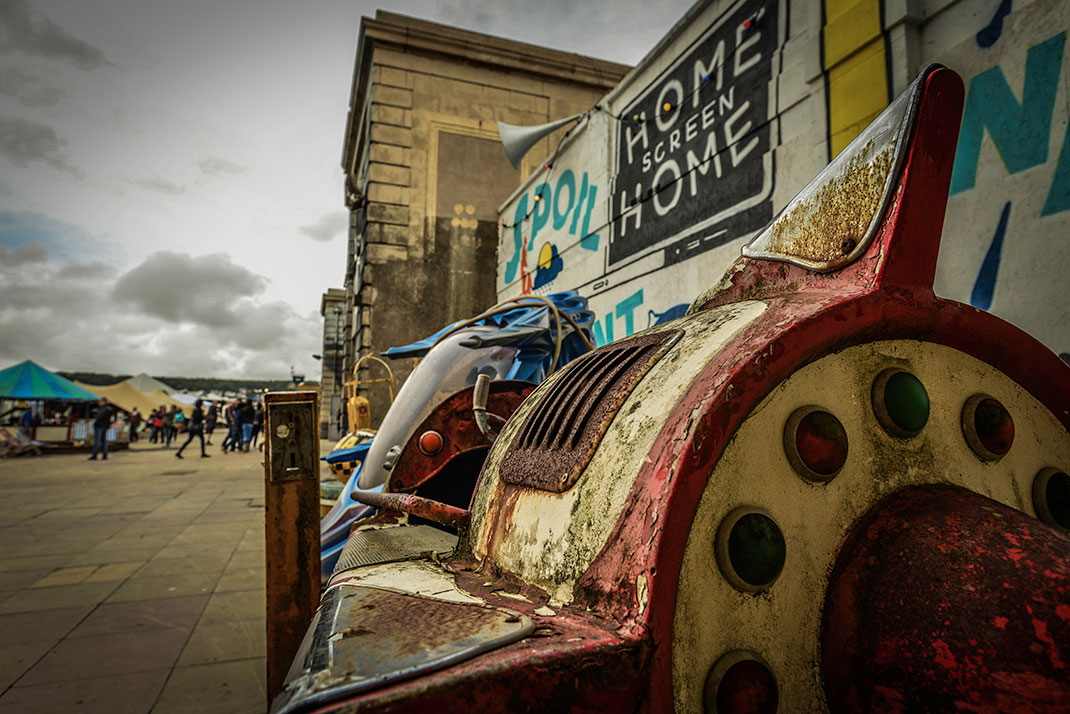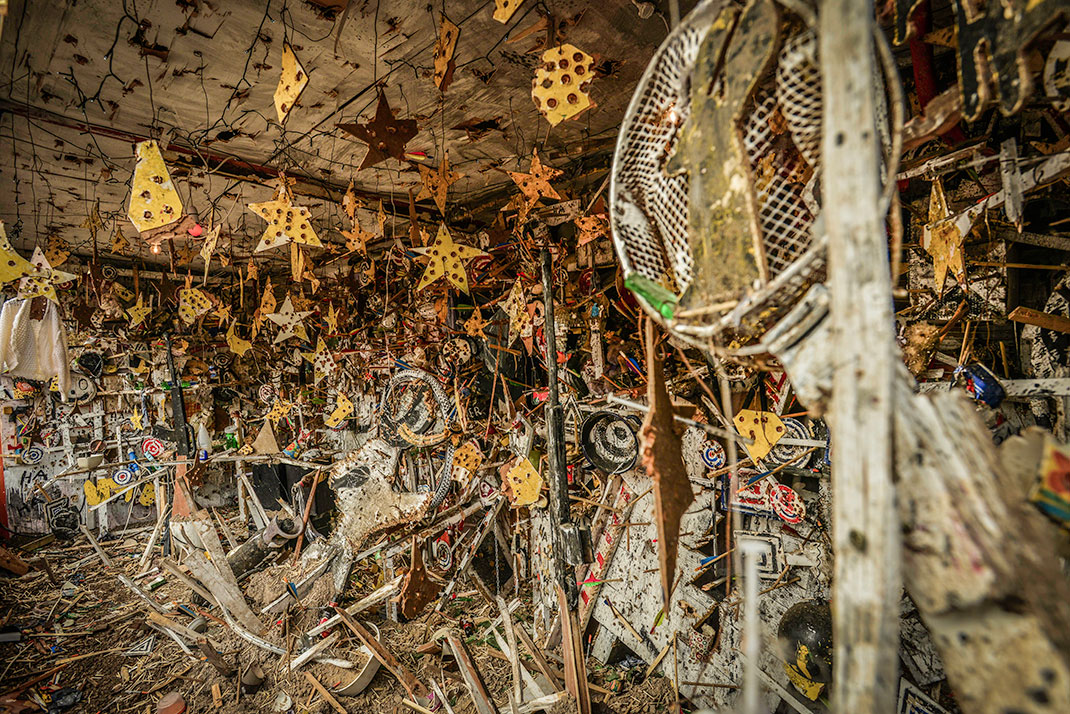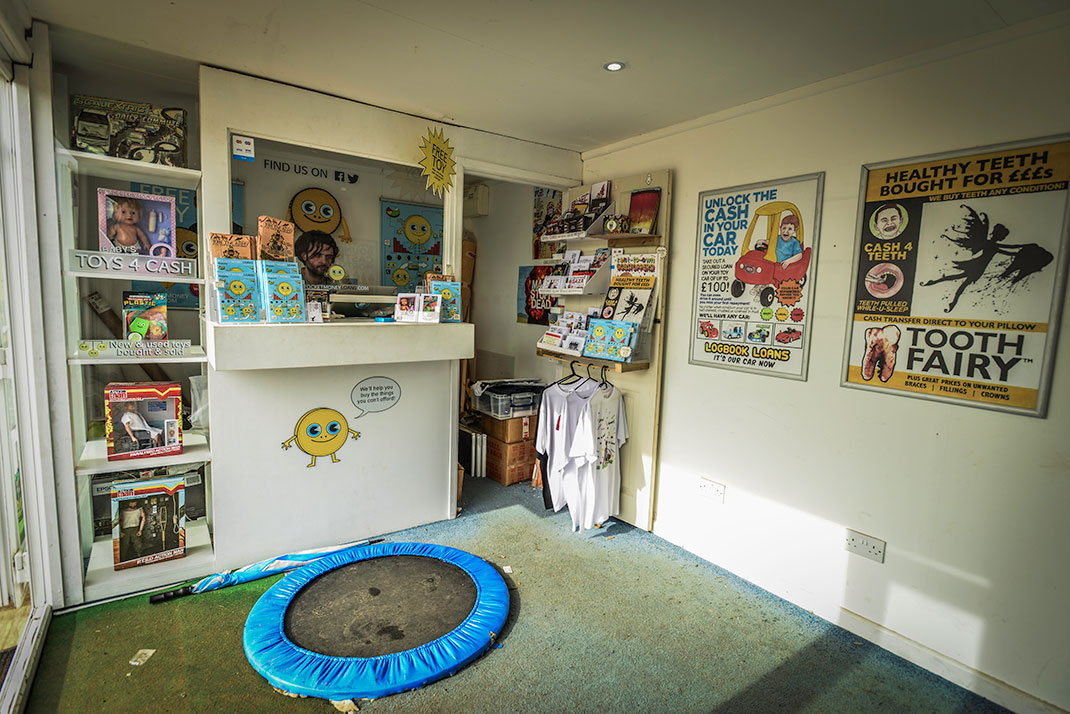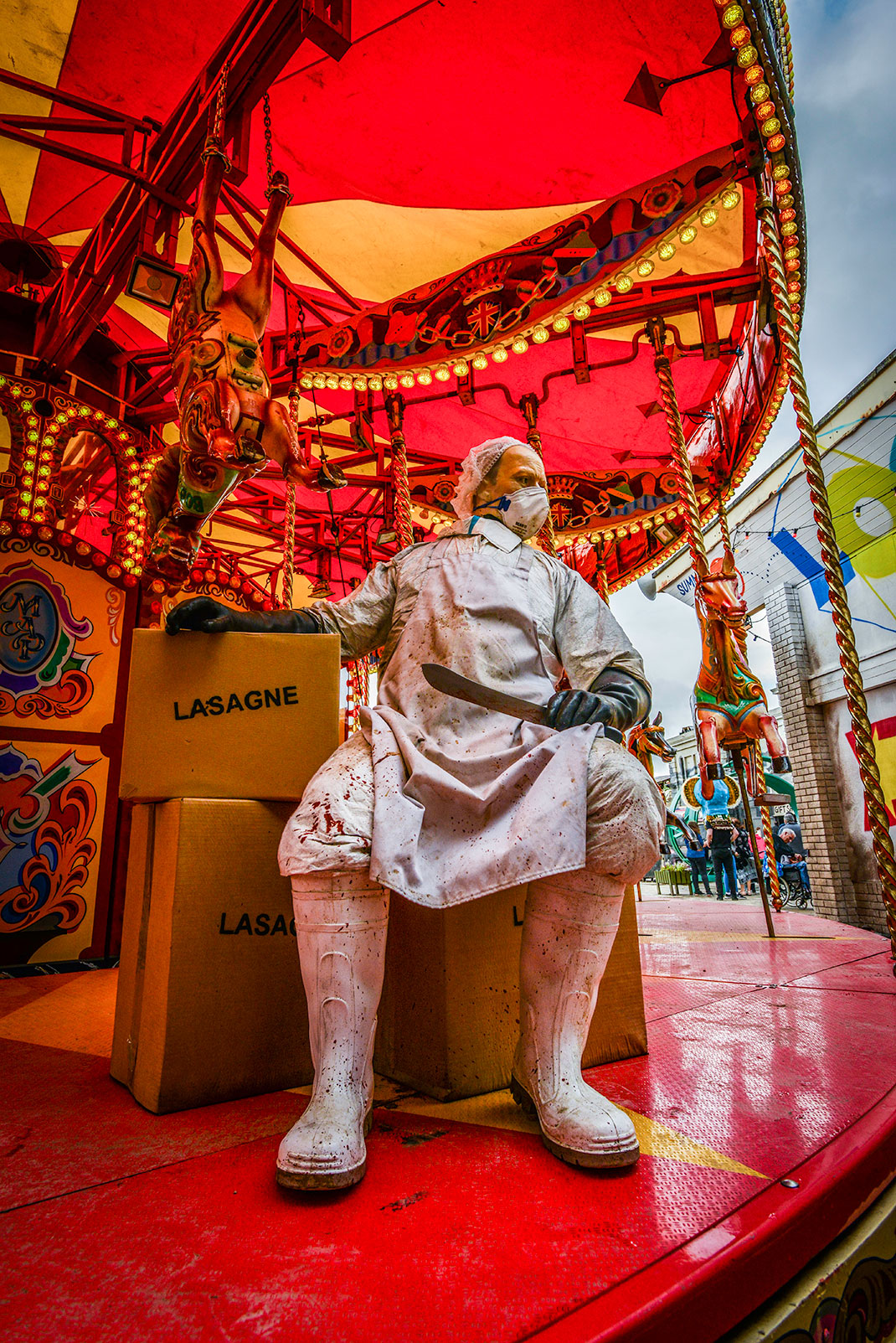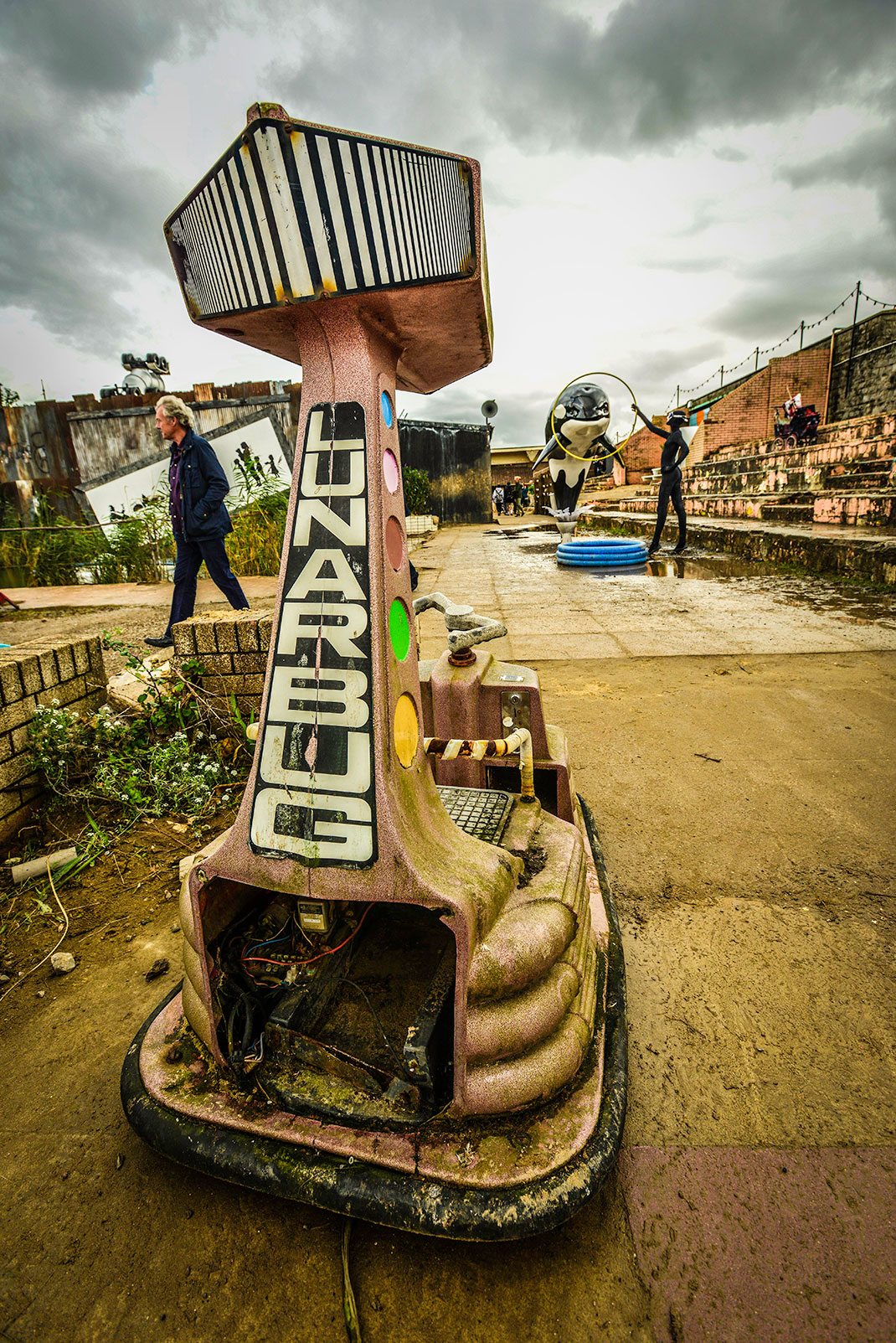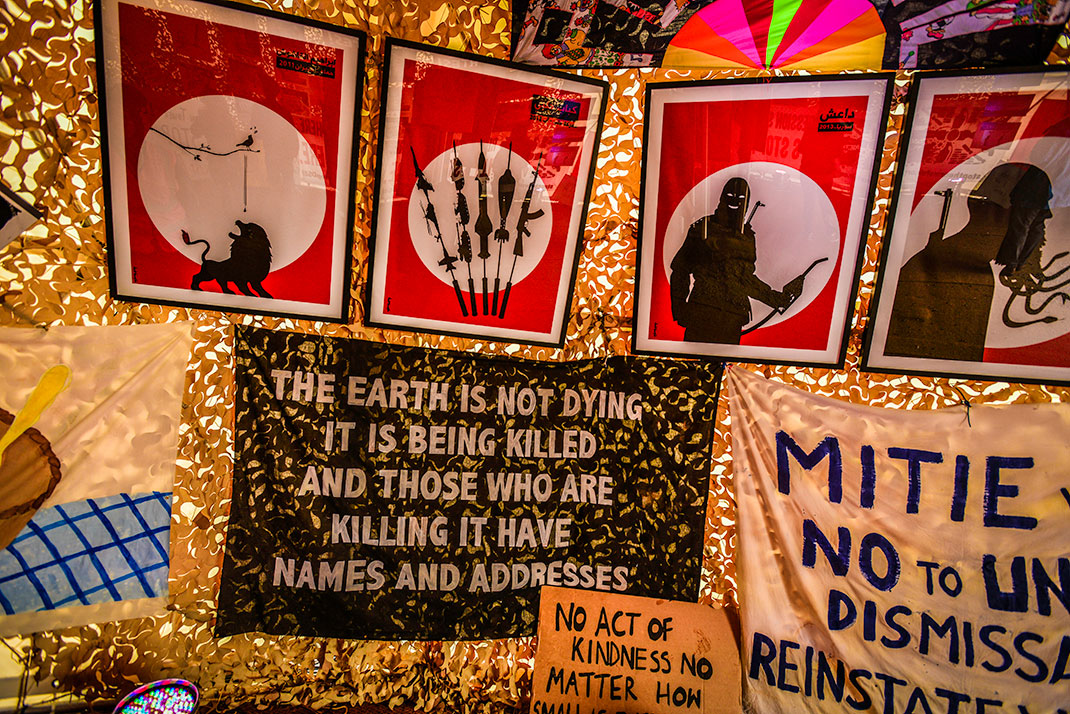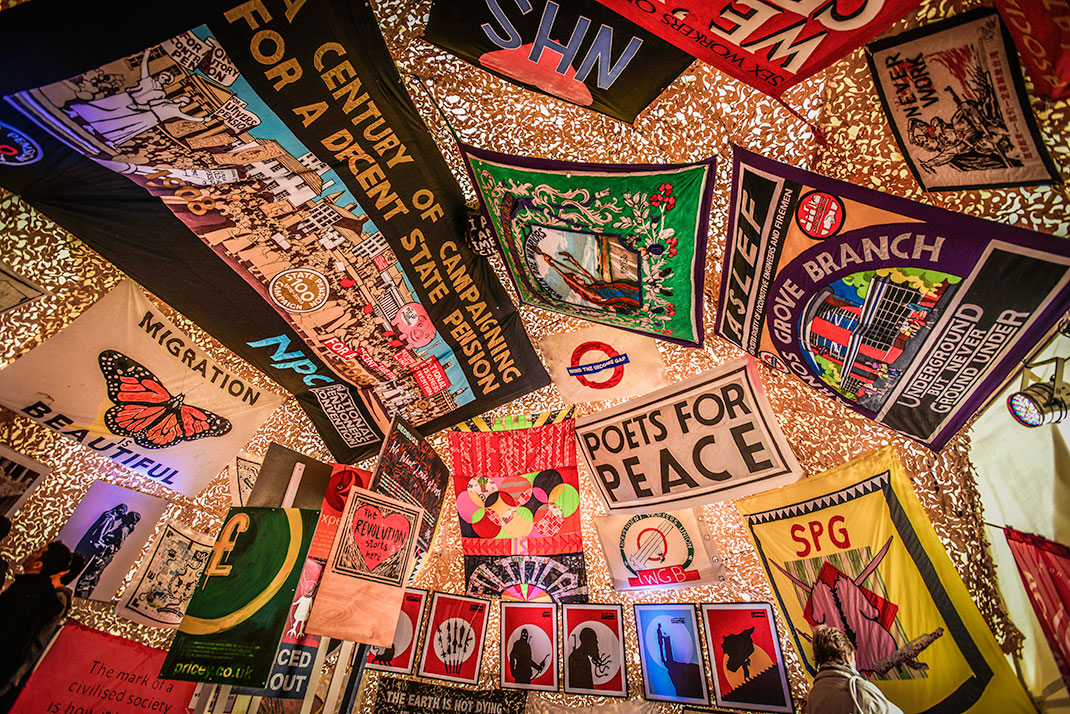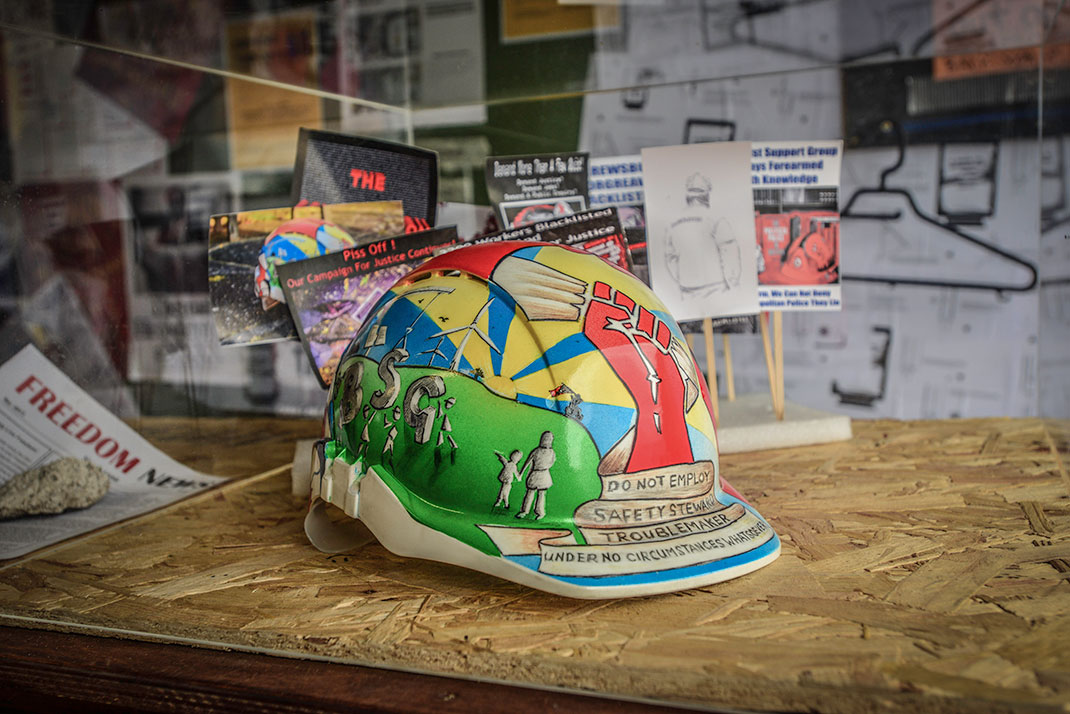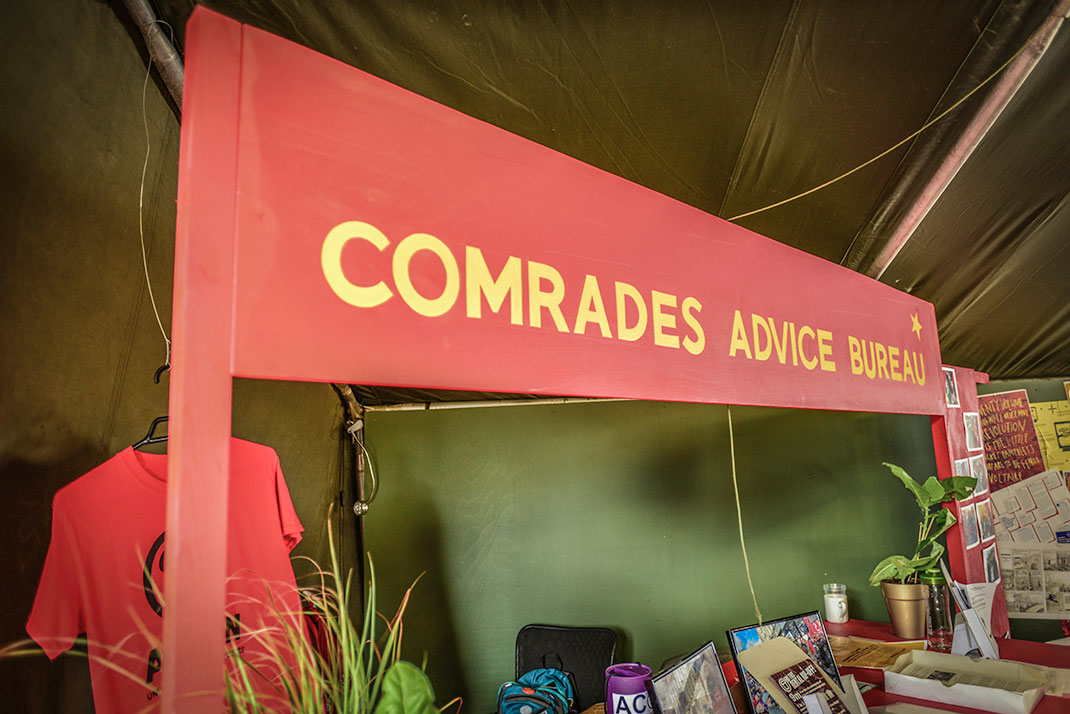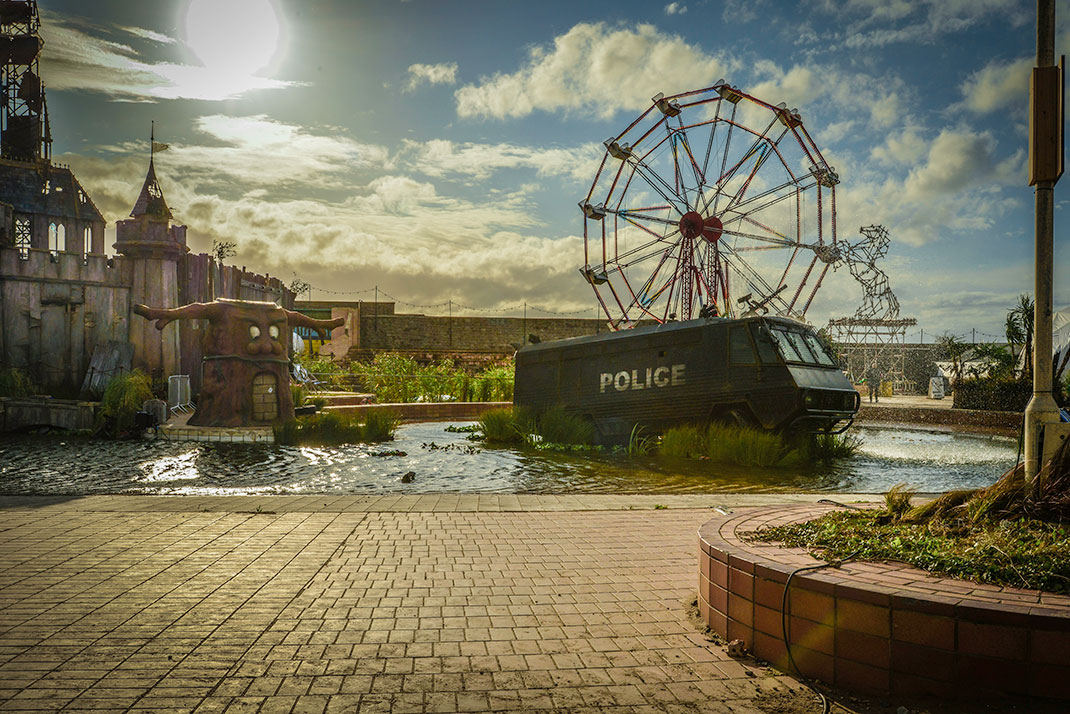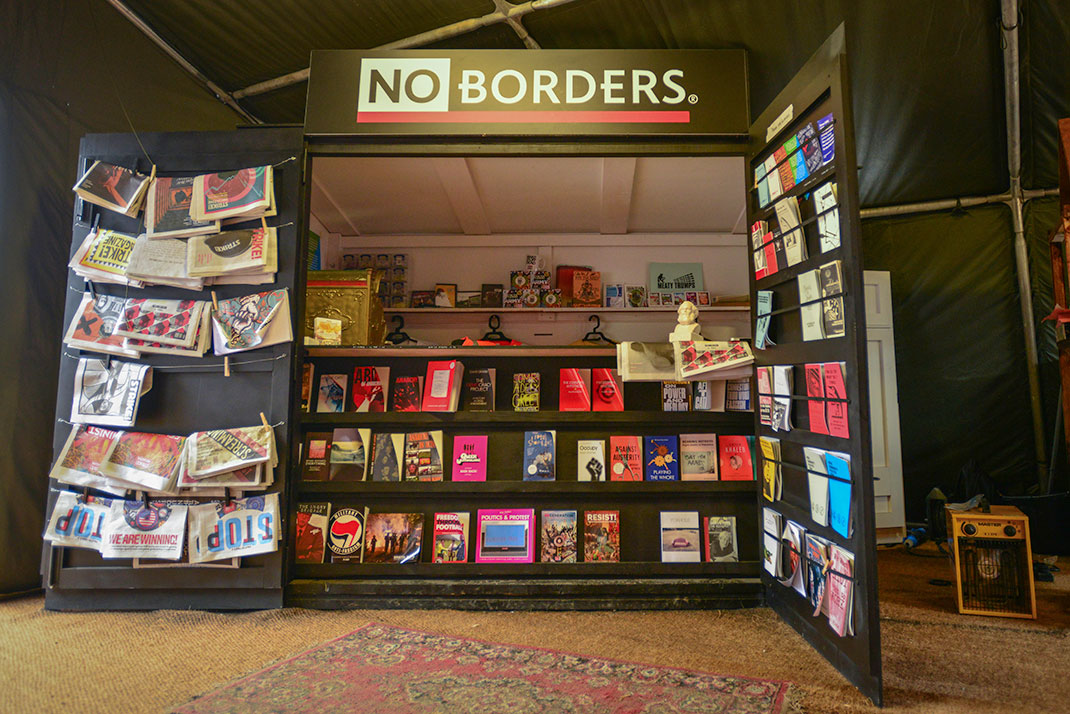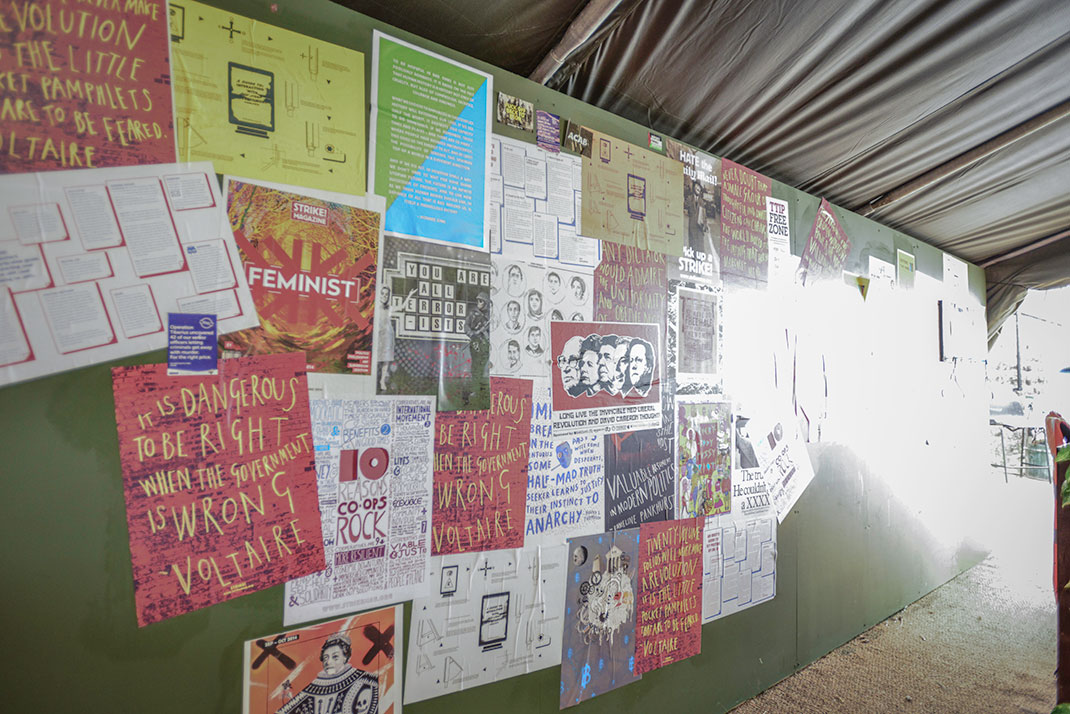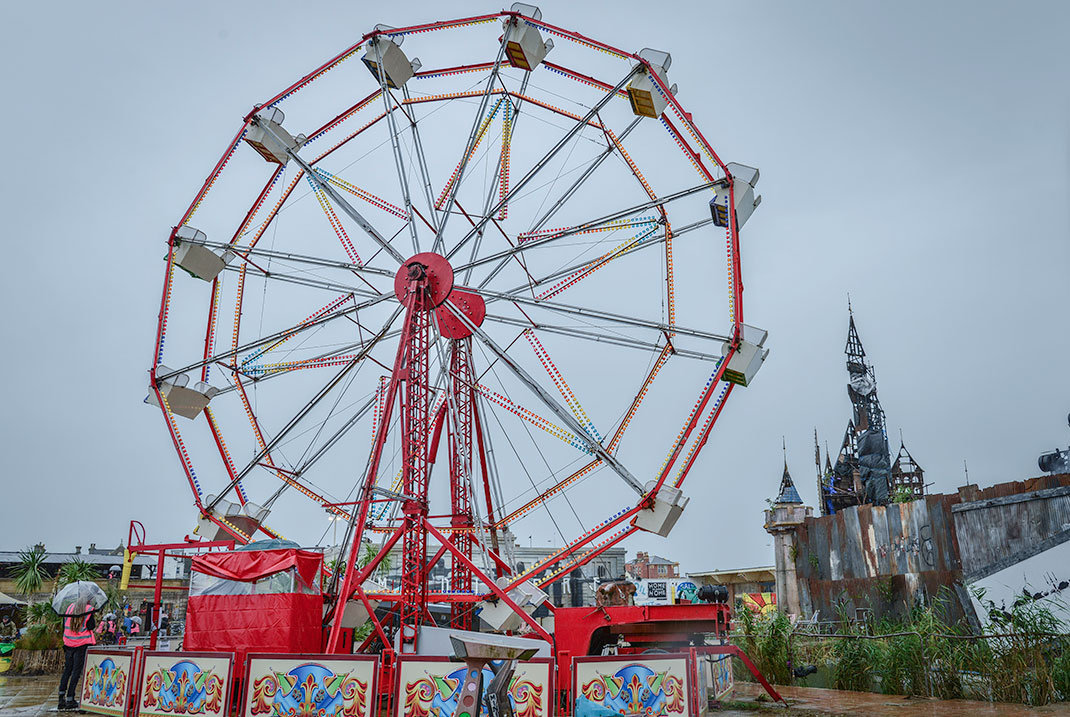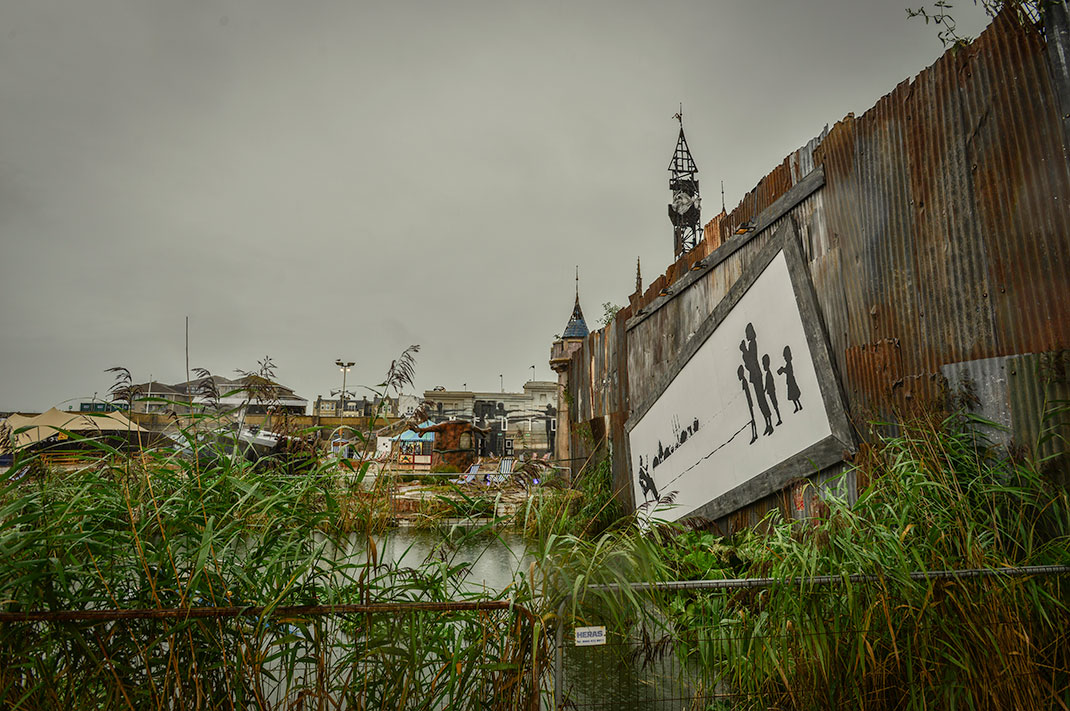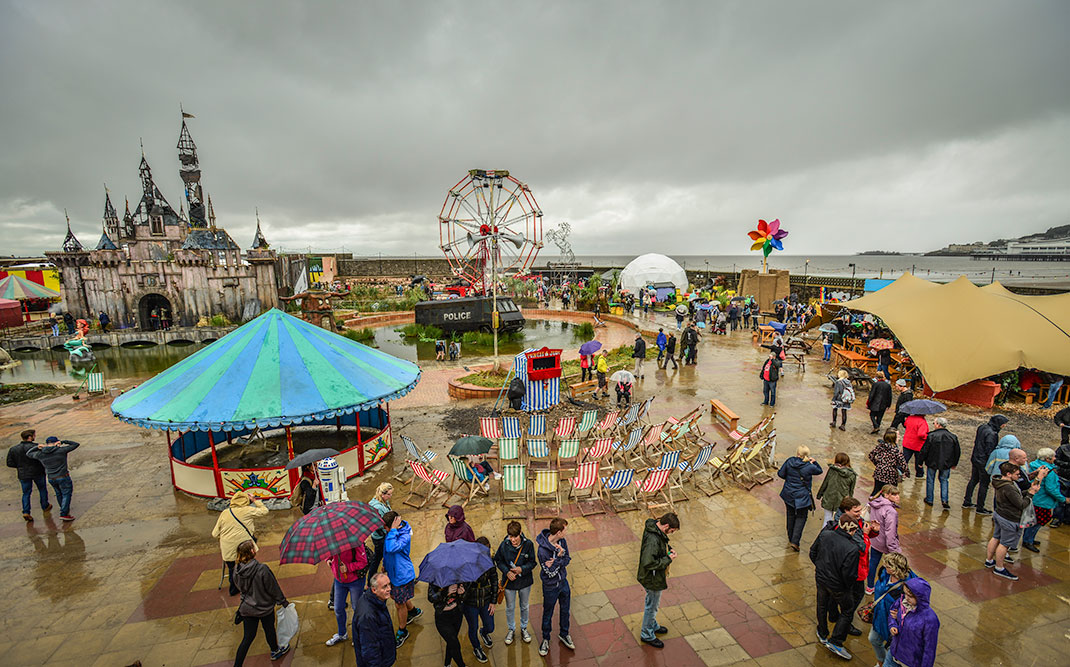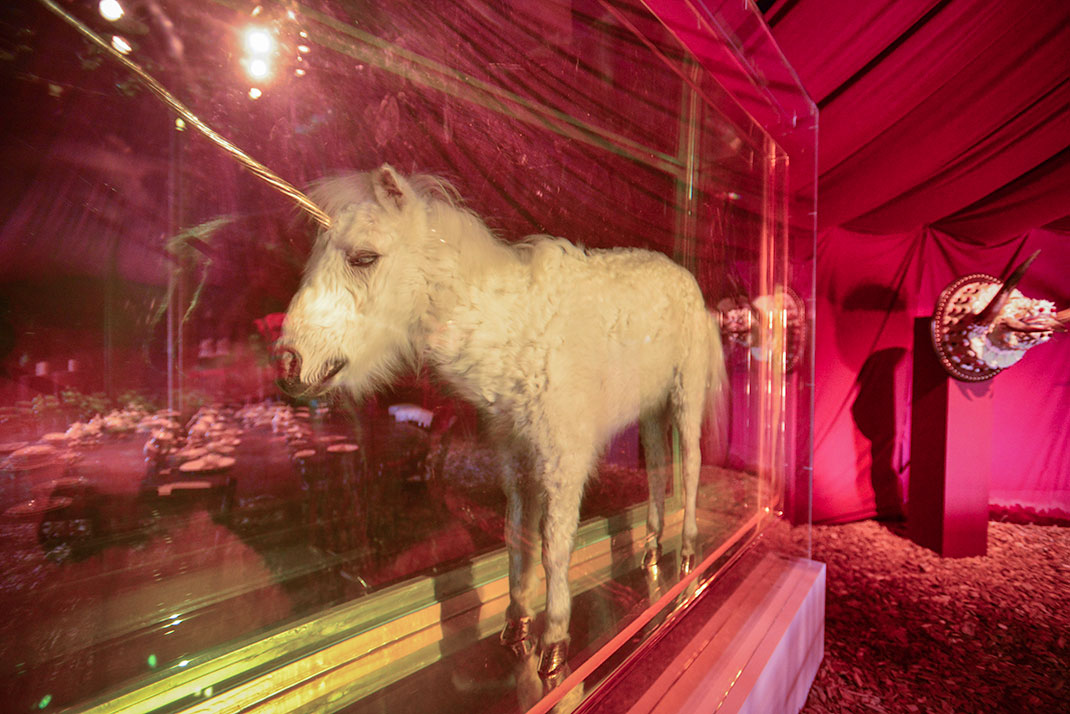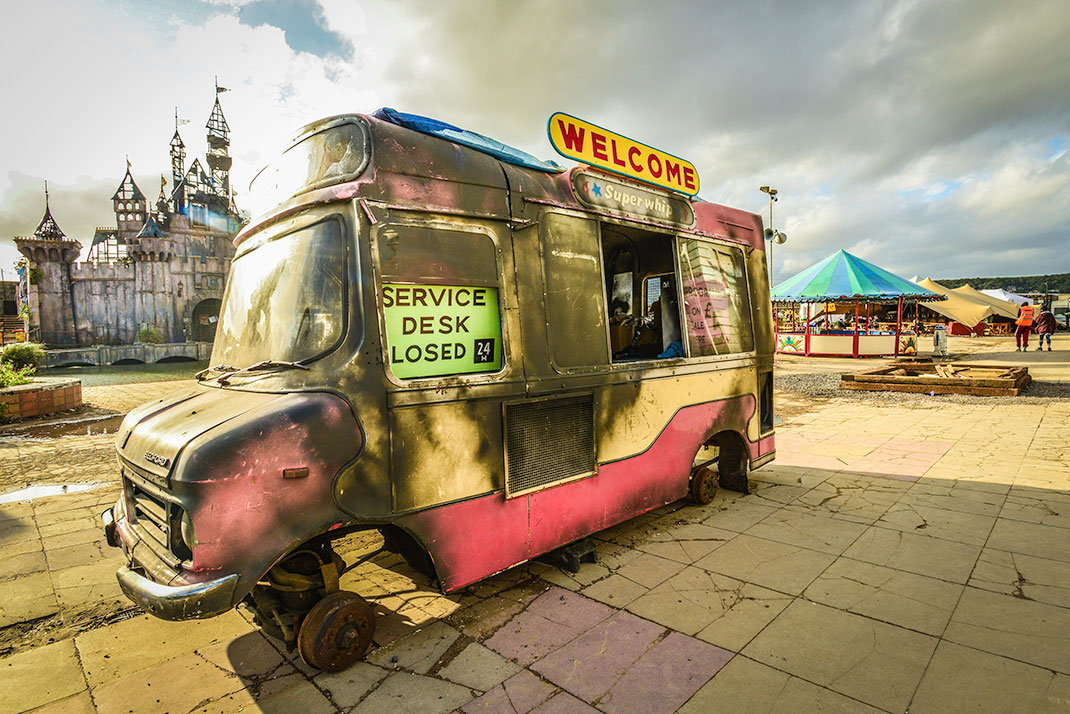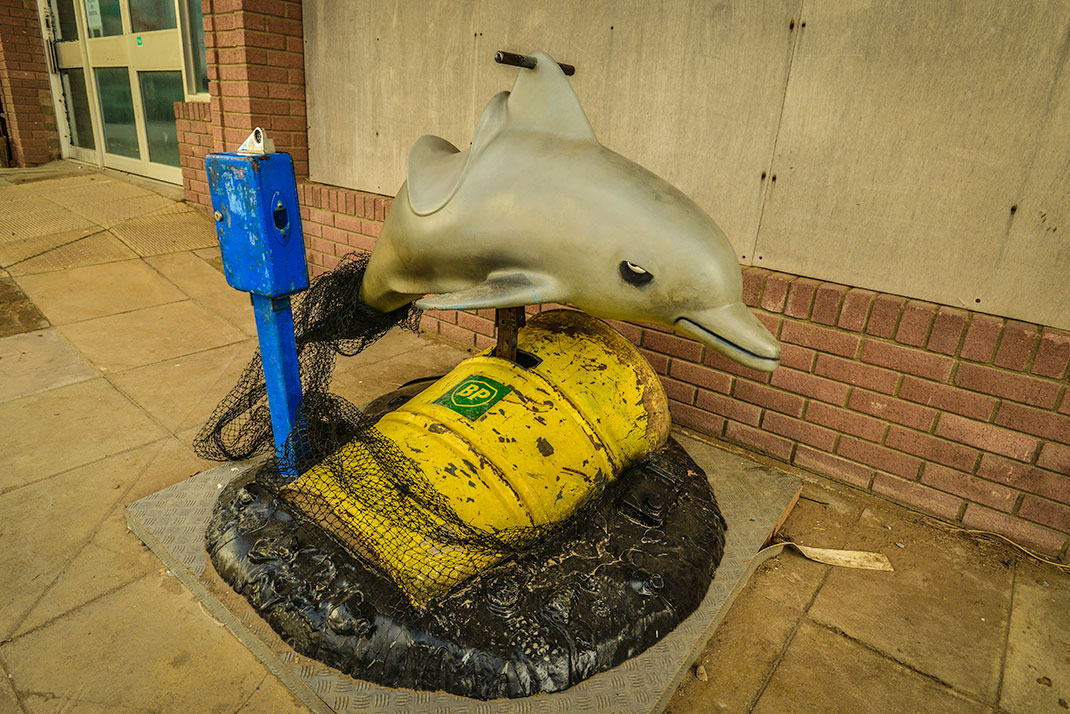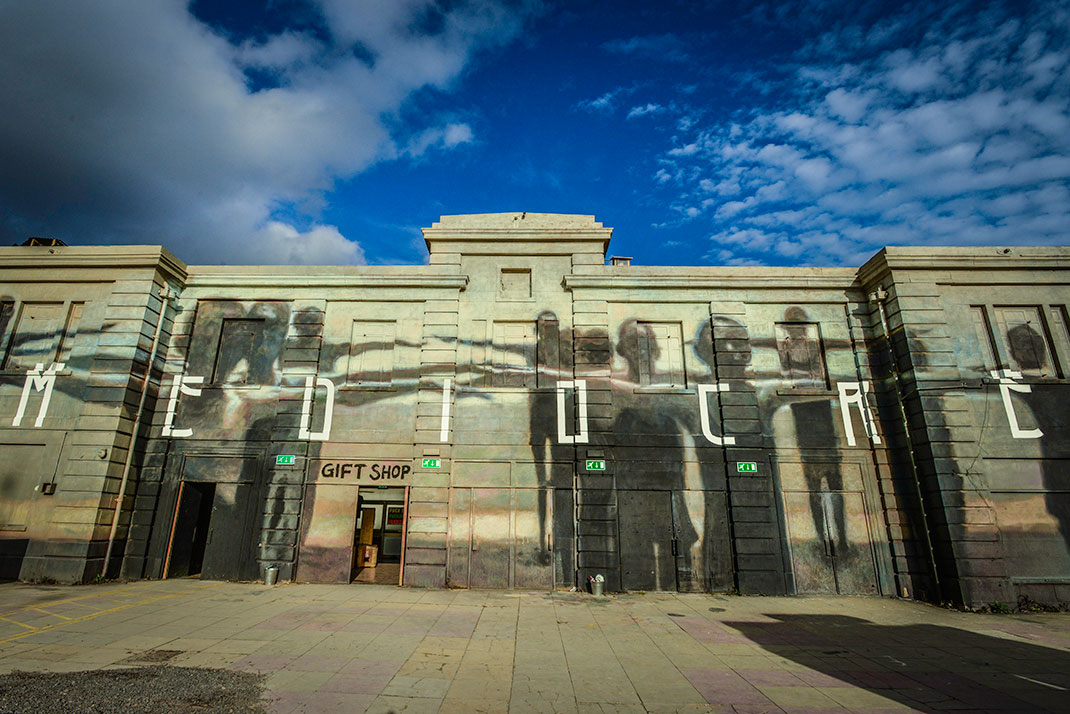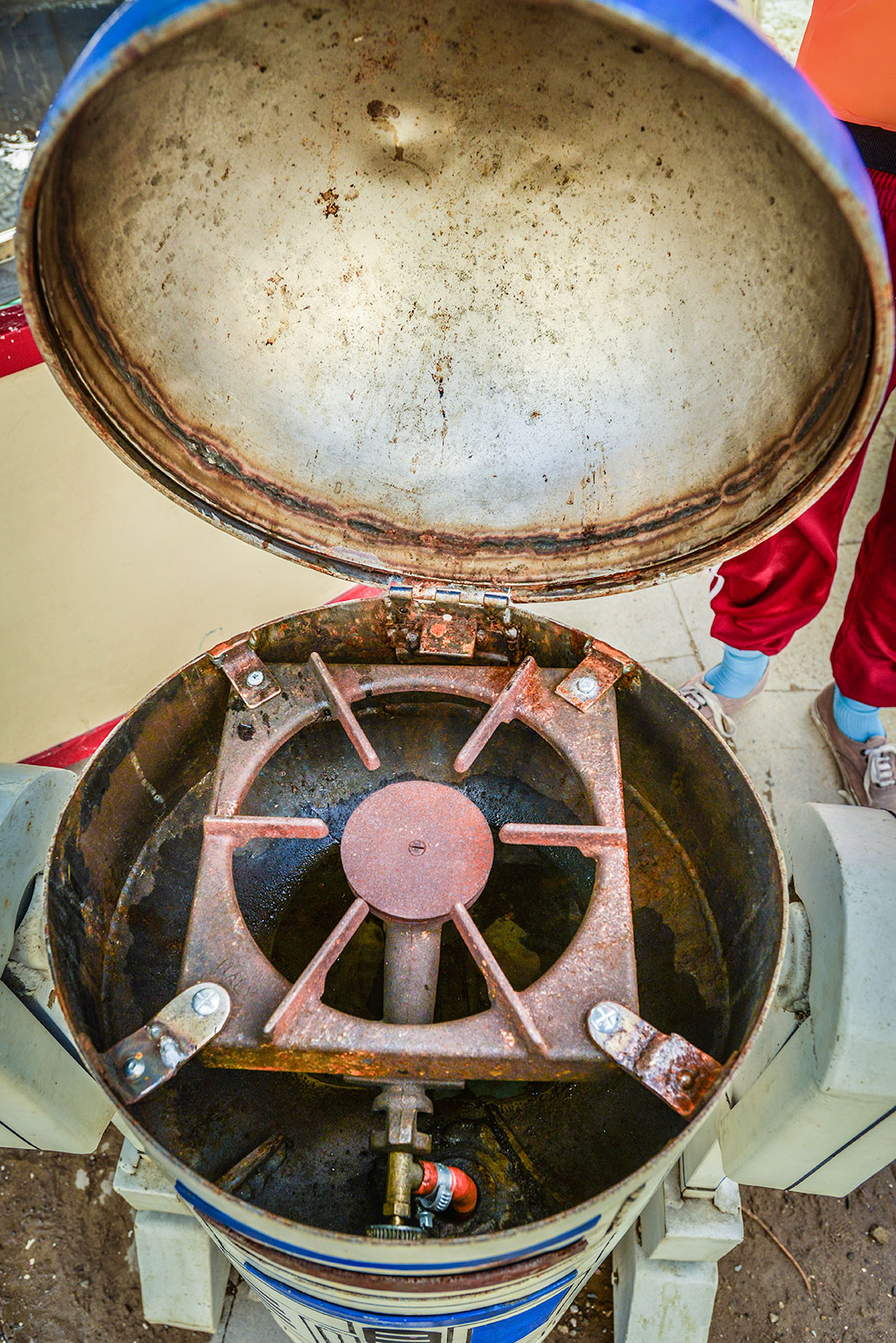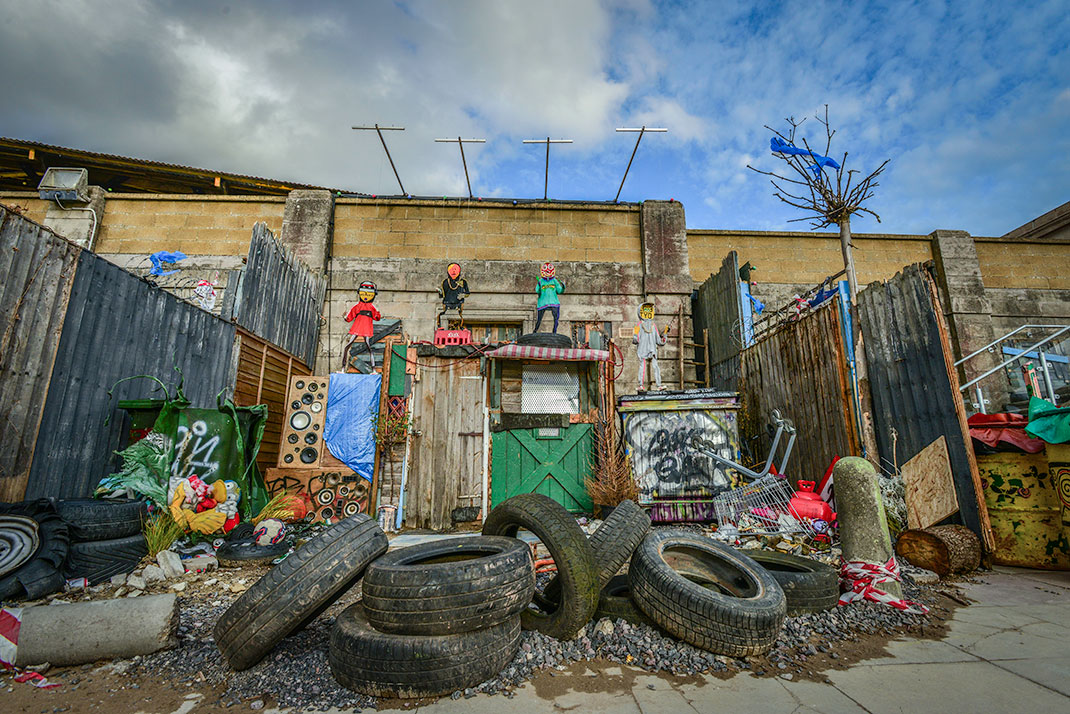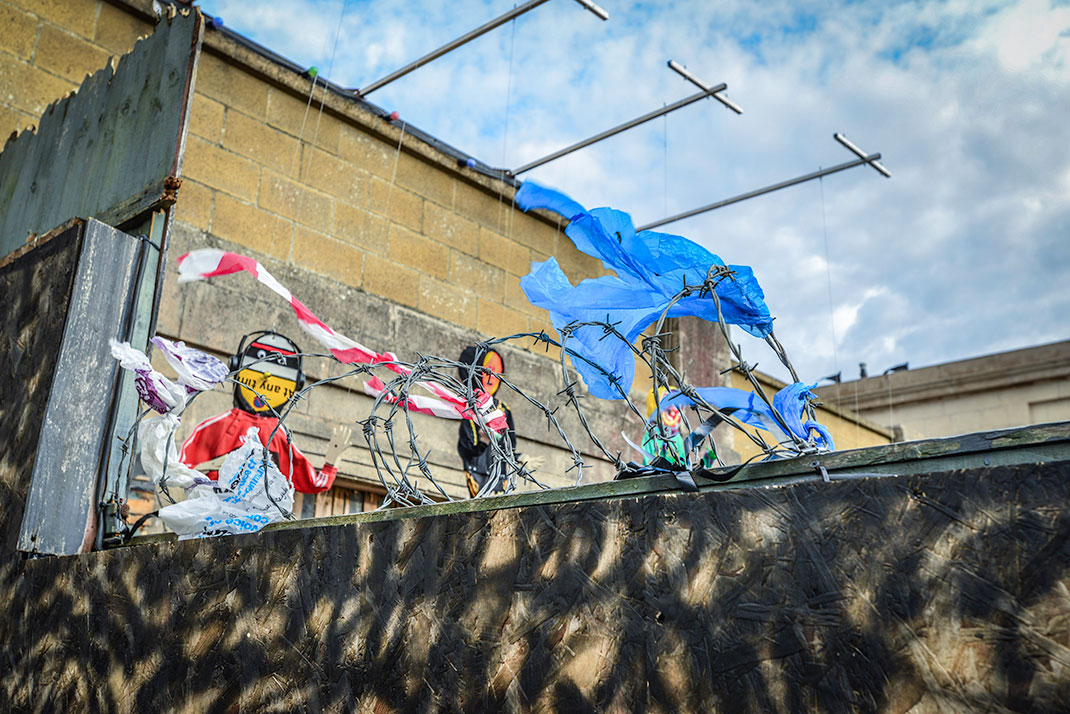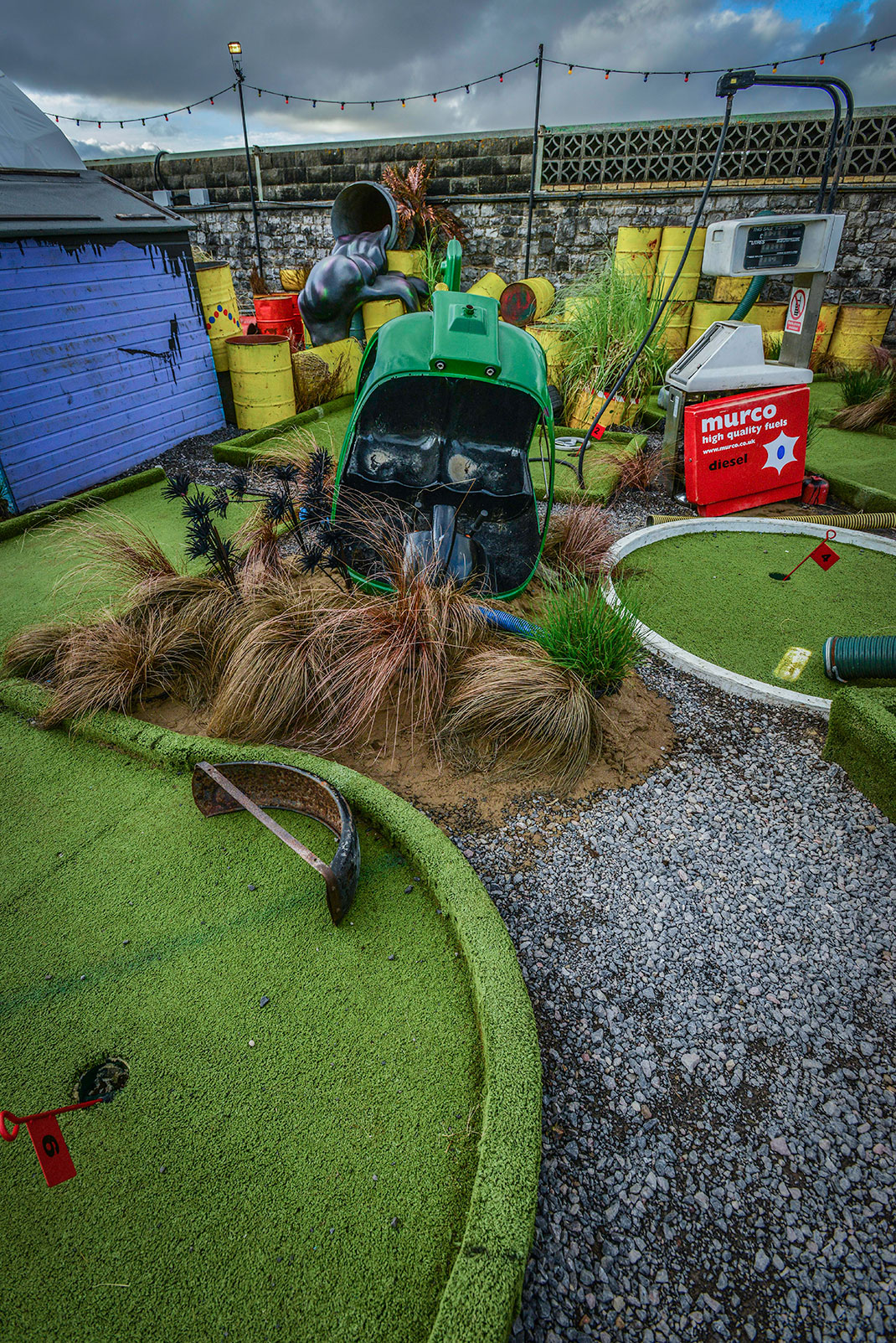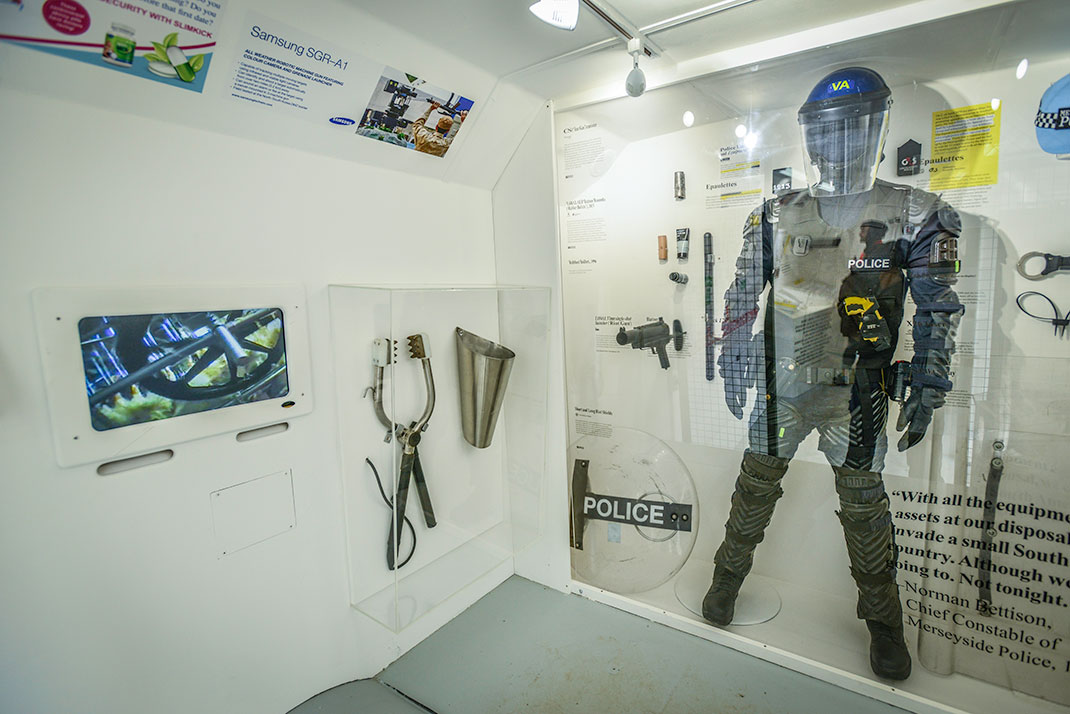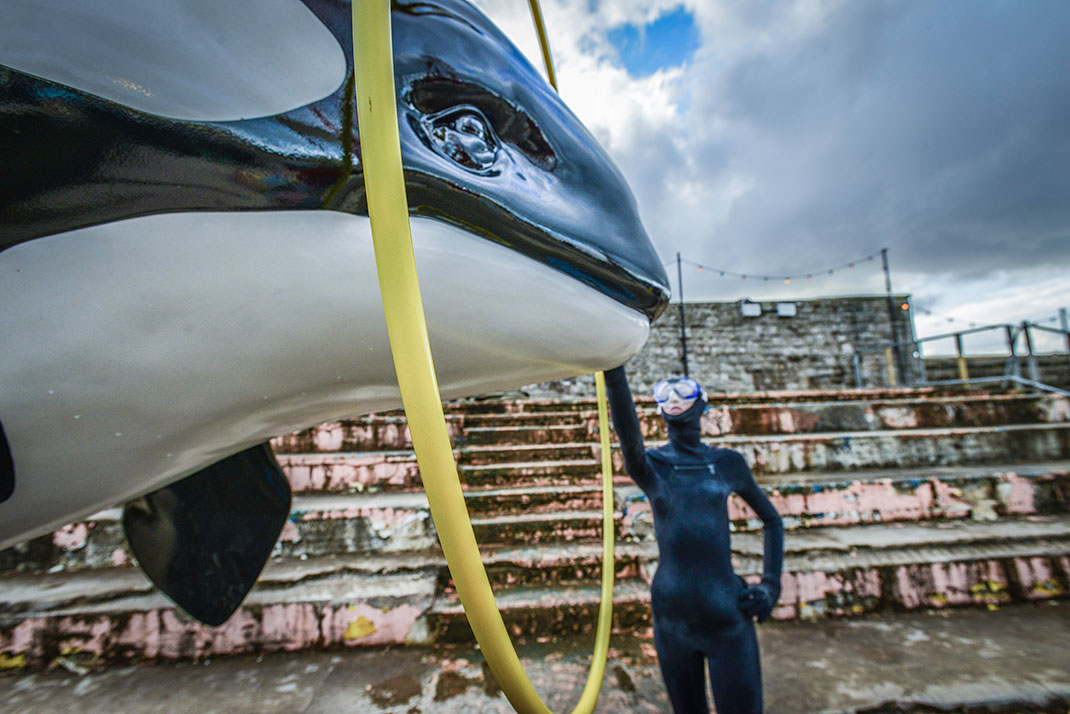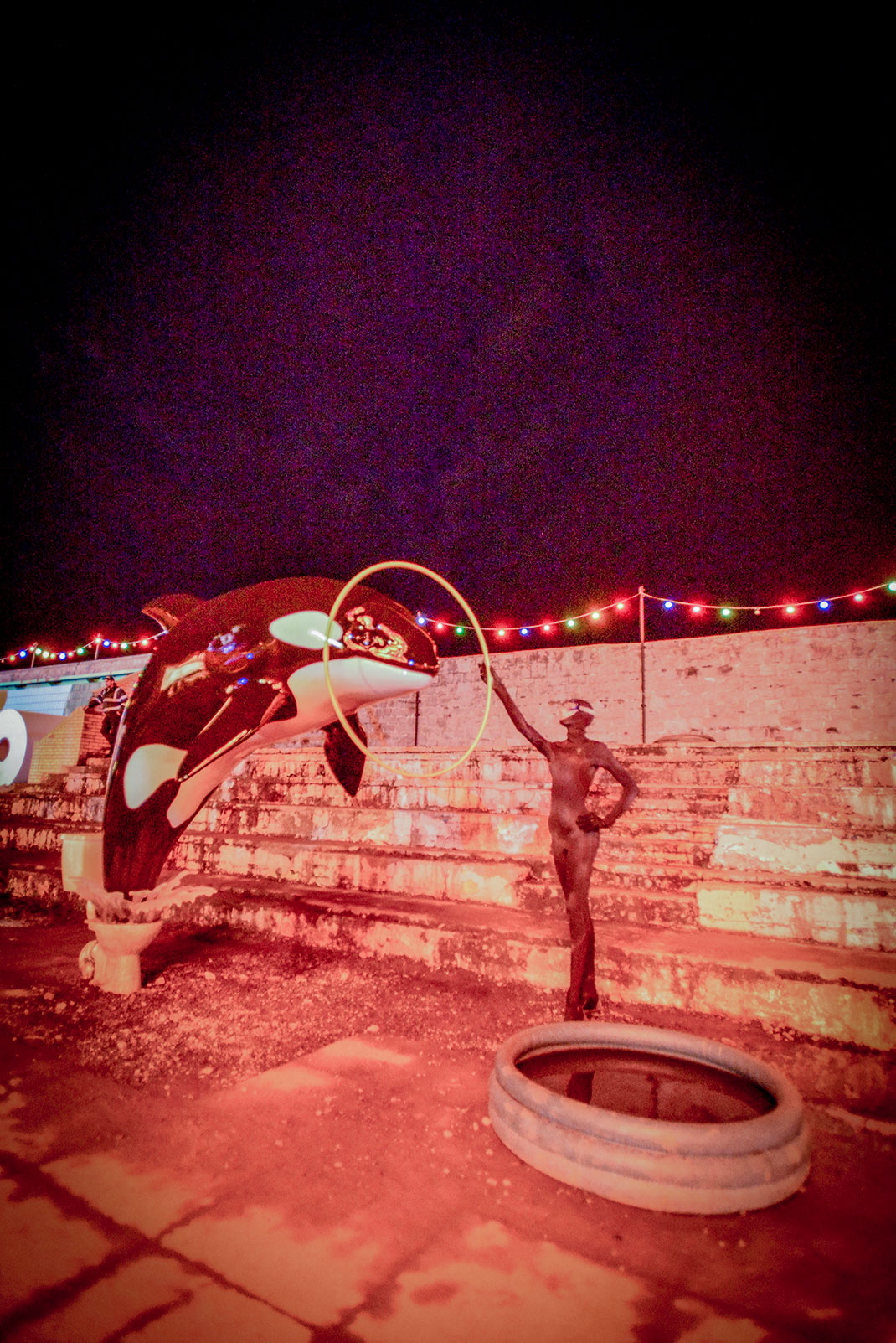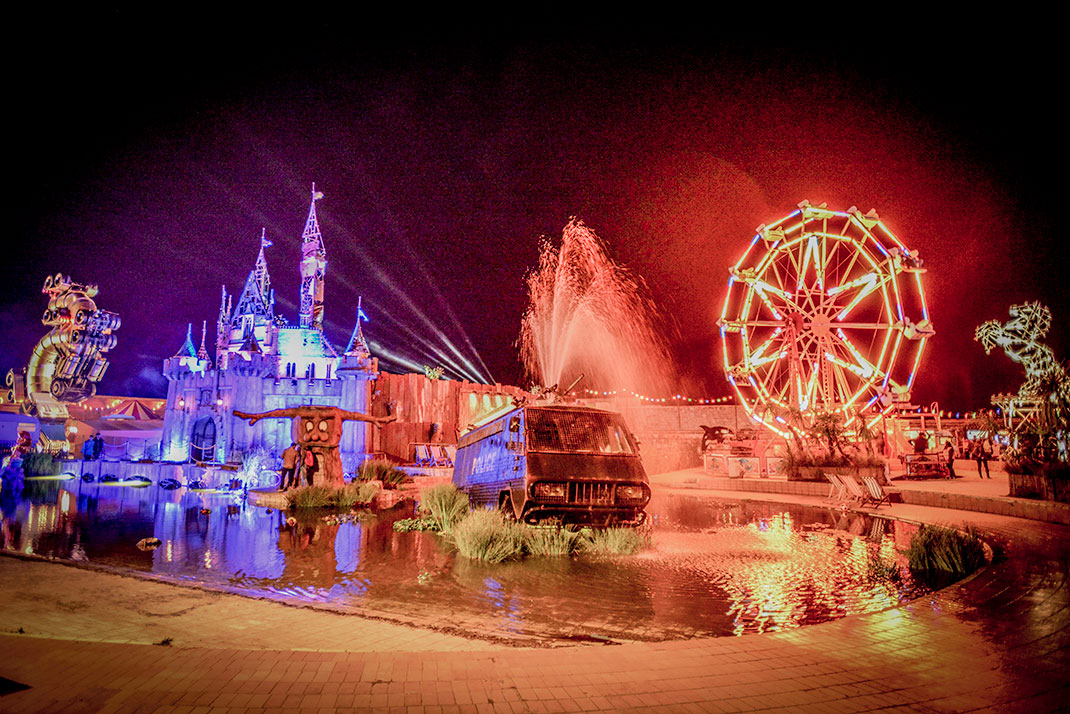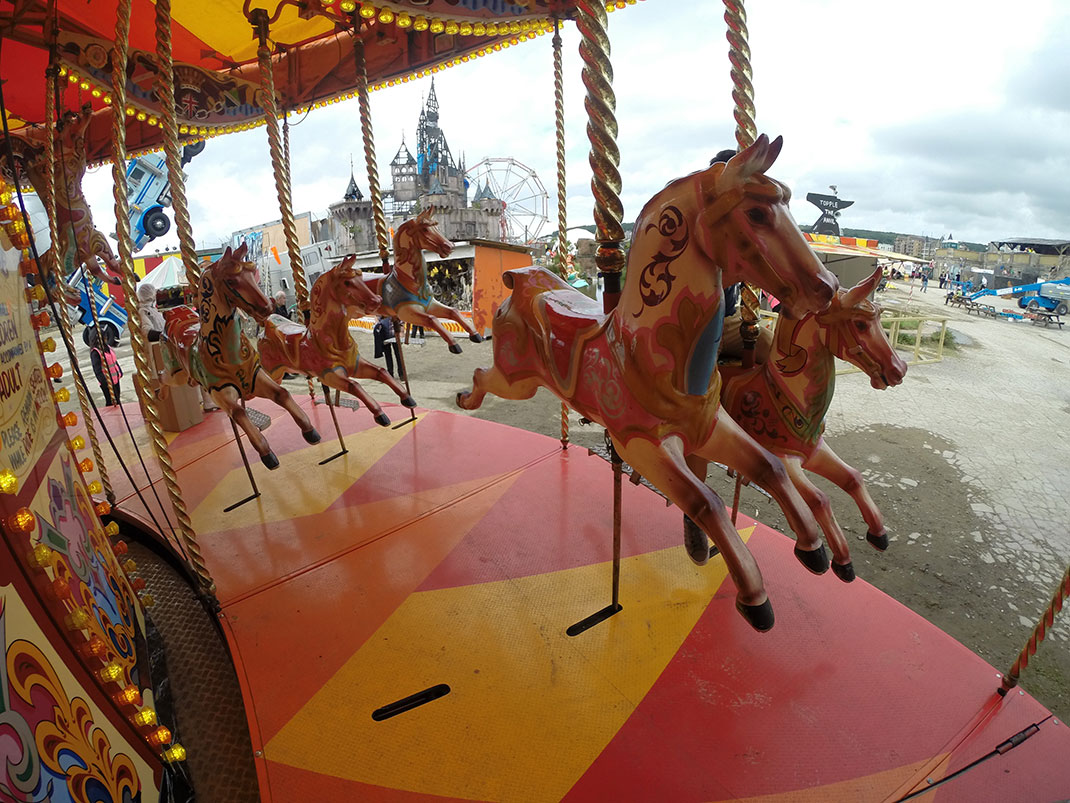 Treasure of street art, "Dismaland" is fascinating, as well as, demoralizing. We are really captivated by the amazing achievements and all other works of Banksy. Would you be willing to visit Britain "Dismaland" or would you prefer the magical and joyful parks like Disneyland?