There is a very special museum in St. Petersburg as well as Moscow. Inside, there is a myriad of arcades dating back to the Cold War era of Soviet Union. Even they will distribute the old coins so that one could try these machines and play old games!
Upon entering the building, one discovers a series of terminals with faded colors and rust everywhere. It gives a rather depressing look. However, you already hear the beeps and the sounds of laser shootings from old machines that remind us of the heyday of these arcades. Nothing is Japanese or American rather everything is Russian. The entire museum is built to look like Soviet buildings from the 80s. The place is popular, people coming for a shot of nostalgia or younger discover another face of their country from the past.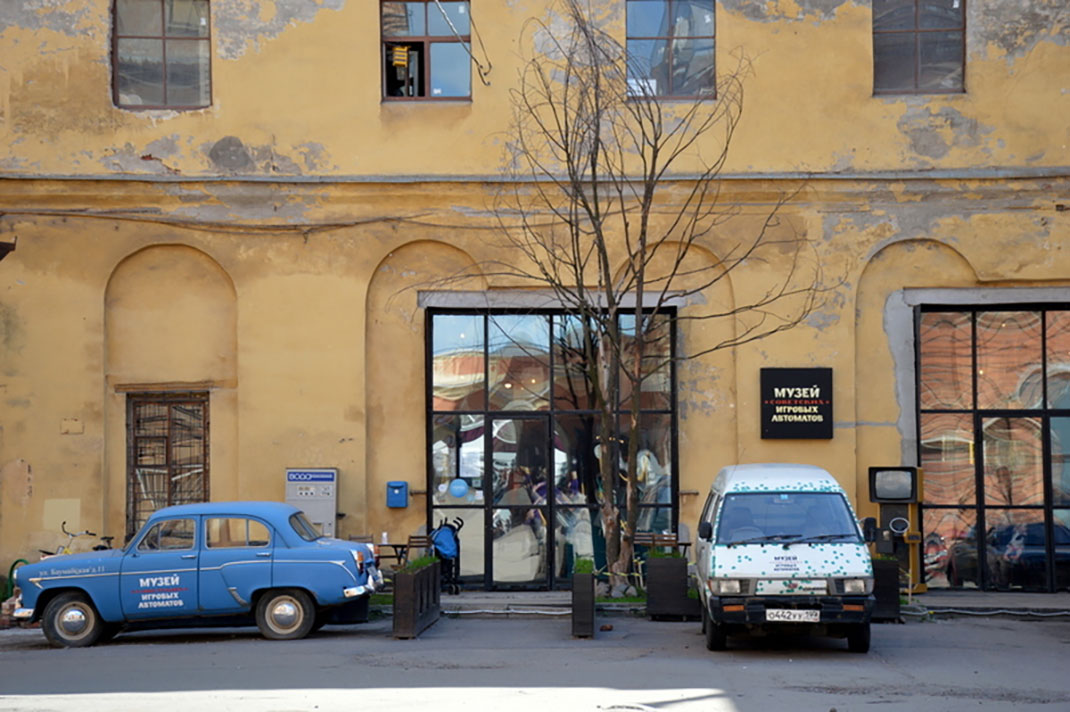 This nostalgia for the Soviet past is not only unique to these arcade. The socialist consumer market of the 70s was quite strong when the country was seen as something greater, stronger and unique. It was after the exhibition Sokolniki in 1959 that the production of Soviet arcade terminals started. Right after the exhibition, Nikita Khrushchev made ​​a trip to the US and upon coming back he had a desire to develop the consumer market and entertainment, including arcade games.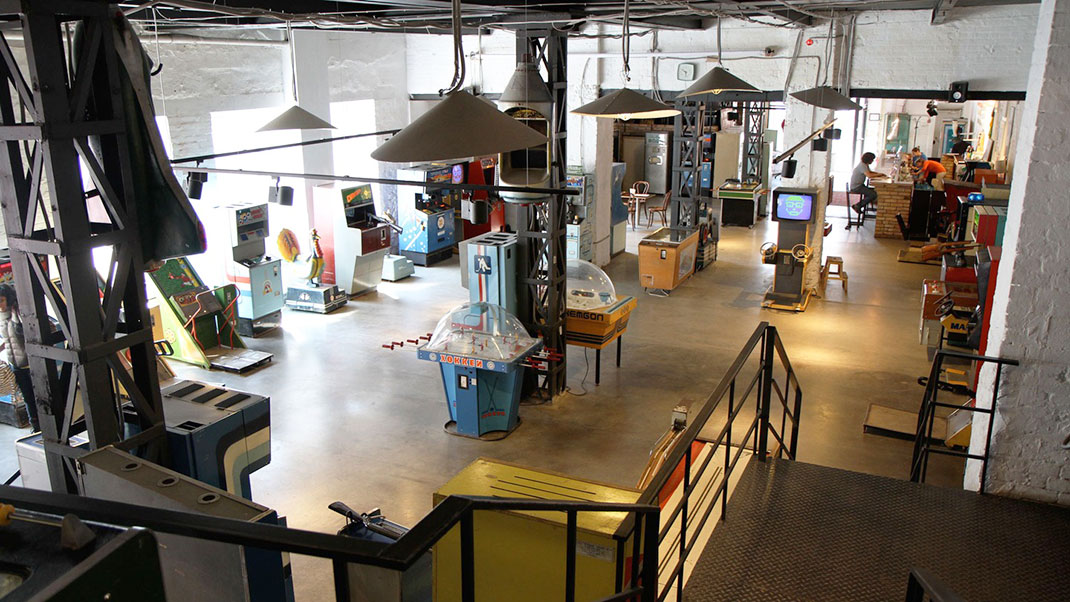 The anecdote is that to build these machines, the Soviets sent their designs and ideas to the military factories. Full of competent engineers and raw materials, these places were ideal place to build complex electronics systems. All designs were considered government property and were therefore classified or destroyed. If you want to build a Soviet arcade today, do not expect to get help. You will need to buy one, disassemble, study how it works and perhaps hope to reproduce it.
But to get an arcade is not an easy task given their rarity. Despite the general enthusiasm, terminals remain very expensive to manufacture and distribute, given their weight of 150-200 kg. Yes, they are five times heavier than their Japanese equivalents and it is because they are made ​​with heavy materials. After all, they came out of military factories!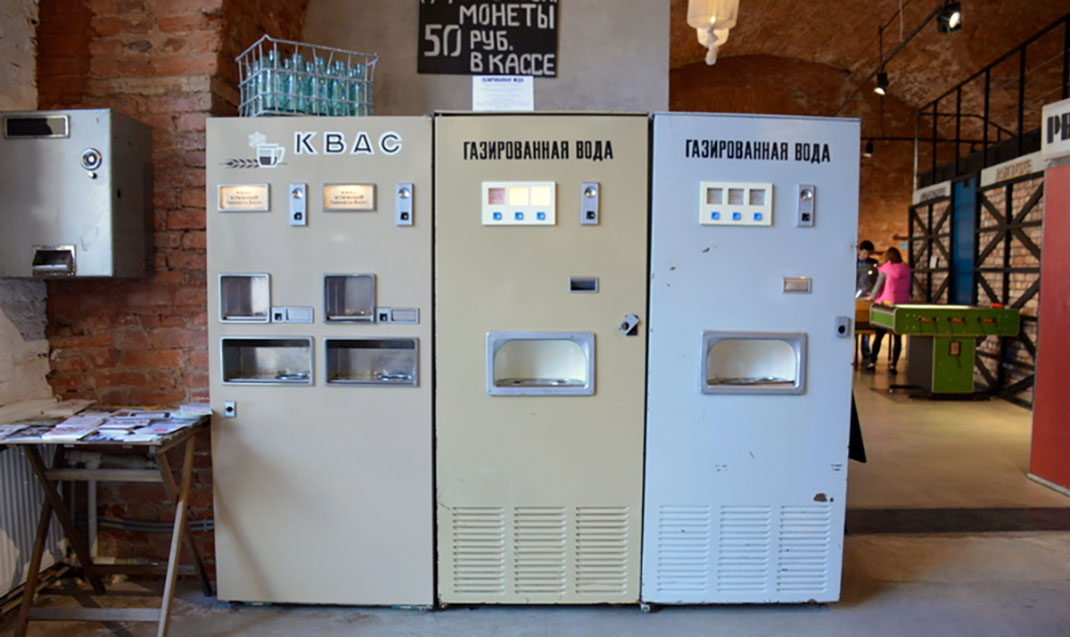 All these games promoted the ideals of laborers' paradise and the patriotism to the Communist party. The games contributed to the brain development of young people by improving hand-eye coordination, reaction time and quick thinking. And do not expect to be able to brag if you are better than your buddies, because here there are no top 3 players or scores listed. Nothing that can create a competition and give you the false impression that you're better than others.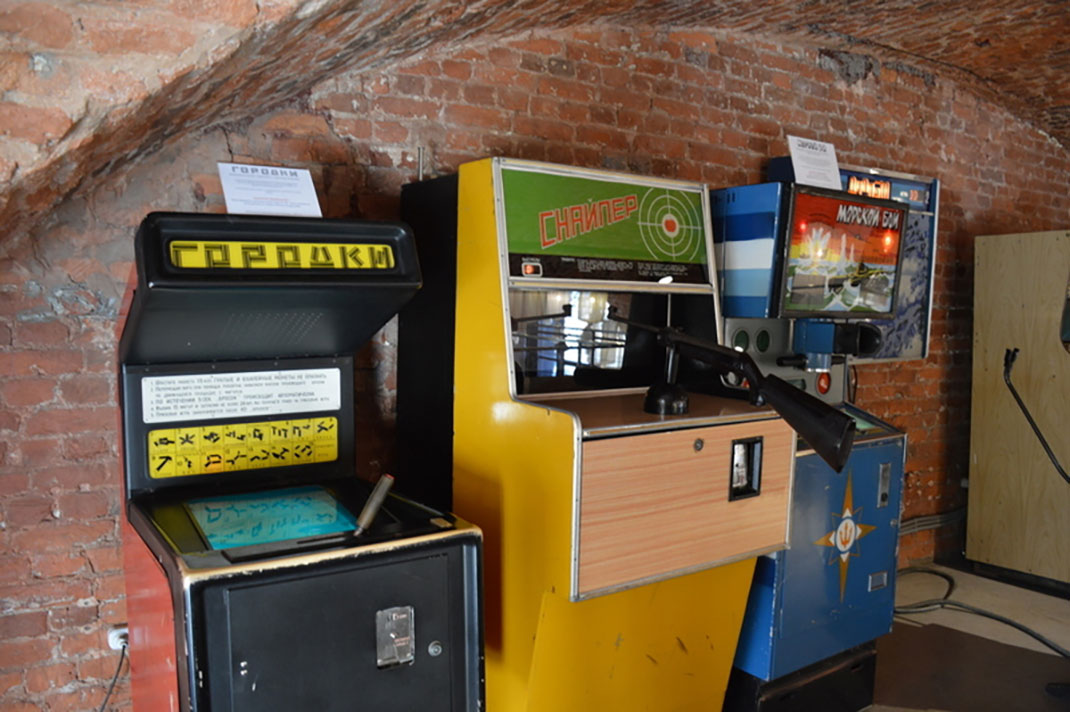 Young people are very attached to these terminals that link them directly with their history. Even if they do not want to return the Soviet Era, many cannot help but feel this longing for power, and wanting to preserve these relics. What is really great about this museum is the ability to play games. Oksana Kapulenko, the museum's director, says that games are made ​​to be played and not kept as as specimens. And basically, that's all that matters. If you have the chance to go to Moscow or St. Petersburg one day, feel free to take a tour at the Museum of Soviet era!
There is something fascinating about these relics from the distant past. And there, you can not only see the past, but also interact with it. Games rooted in their historical context and, even if they are no match for their Japanes counterparts. Do you want to play a Soviet arcade?