The aircraft manufacturer Airbus is planning to make a supersonic passenger aircraft. The European company has filed a patent for a plane that is able to fly several times the speed of sound, it would be a direct successor of the famous Concorde. we tell you more about this remarkable innovation.
The name chosen by Airbus is not innovative but it makes the concept clear. Concorde 2 would be a fitting successor to Concorde which was the famous supersonic passenger aircraft. But the new model will be much more powerful than its predecessor.
Able to take off vertically, it is hyper-sonic and able to achieve a speed of Mach 4.5, or 4.5 times the speed of sound, Concorde 2 will connect London and New York in an hour. A true innovation made ​​possible by the latest aerospace technologies.
Concorde made its last flight in 2003. Too noisy, too fuel efficient, too expensive and too dangerous, it had been abandoned in favor of more traditional subsonic passenger air-crafts which were slower.  Two turbo jets would enable the aircraft to rise vertically into the air, then a rocket engine will help the aircraft achieve an altitude of 35,000 meters before the airplane comes down back to a lower altitude and the ramjets under the wings would take over to push the jet at its maximum speed of 5500 km/h.
The Concorde 2 should take off and climb to 35,000 meters before descending to a lower altitude: 
The Concorde, which made its last flight in 2003: 
Like its ancestor Concorde 2 would not be cheap and would be reserved for wealthy clients: limited to 20 passengers, it would certainly be used for VIPs or business trips. But other applications of supersonic aircraft are already being studied.
Another company has joined with Airbus to develop a supersonic aircraft designed for business trips. The company Aerion Corp. wants to build the AS2, a jet capable of flying at 1950 km/h and manufactured with carbon composite material. With an estimated cost of 120 million euros, the device could be marketed in 2022 and its creators are already discussing with the US government about the noise legislation for their plane to fly over Uncle Sam's country.
An illustration of the AS2: 
The project Concorde 2 video: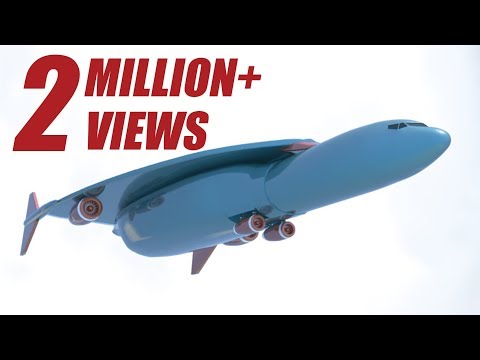 Concorde 2 patent diagrams: 
Did you imagine that the supersonic aircraft would come back to the fore front of the technology?