With the precarious political situation of the world and rising cost of drilling oil wells in the remote parts of the world, scientist are constantly searching for new sources of energy. Electric cars have appeared as one of the popular alternatives. Understanding this, Ford has decided to innovate and devised a hybrid minivan equipped with solar panels. We tell you more about this concept car that uses solar energy. 
Although the electric cars are growing in popularity. The new concept of Ford, the C-Max Energi Solar, goes a step further. Indeed, this new version of the minivan developed by Ford in collaboration with the researchers from the Georgia Tech offers a new alternative for charging the battery: the solar energy.
American motorists who have already adopted the hybrid technology of the first model of the C-Max should naturally welcome this concept with enthusiasm. Especially since all the major functionalities of the car remain the same, for example, the battery can still be charged via connection to the electrical terminal/adapter. The new innovation is the presence of built in solar panels that can also recharge the onboard batteries. In other words, the C-Max Solar Energi proposes an alternative to the dependence on electrical outlets.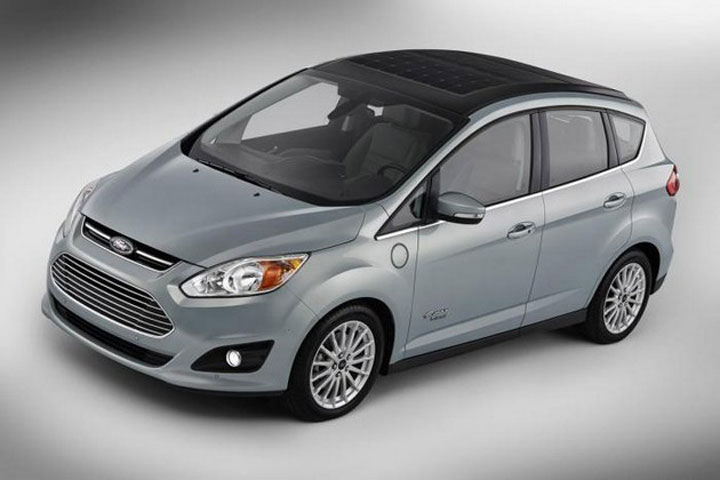 The roof of the car is composed of built in 1.5 square meters of photovoltaic panels. These panels are also equipped with Fresnel lenses to capture maximum solar light despite of sun being at different angles during the day. However, this concept is still in its infancy as it has some limitations.
The solar charging is only possible in a sunny day and the fully charged batteries can only allow an autonomy of 4 hours. Hence, the solar panels do not give the required autonomy to operate as the family to go on long vacation trips. Furthermore, Ford itself recognizes that at present a conventional system of battery charging by electrical adapter/terminal remains essential. But Ford seems optimistic for the future of the technology and the future of photo-voltaic cells!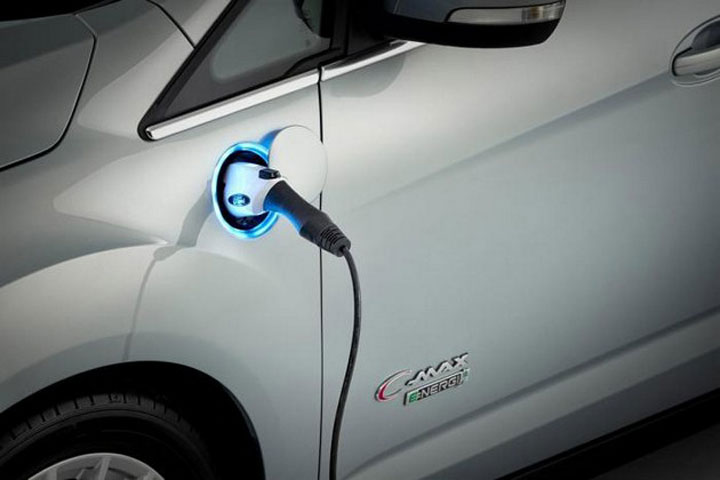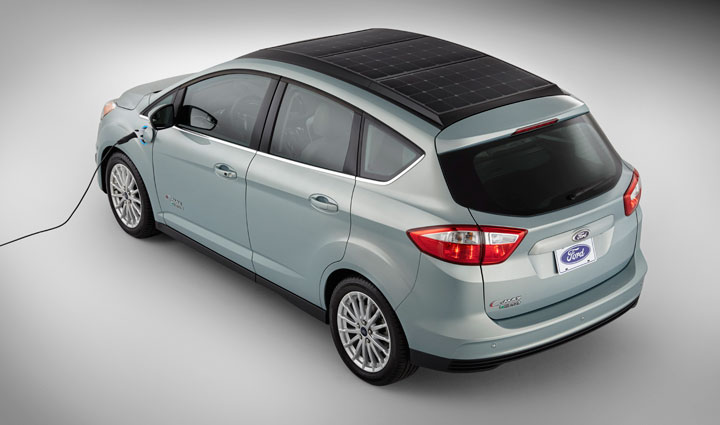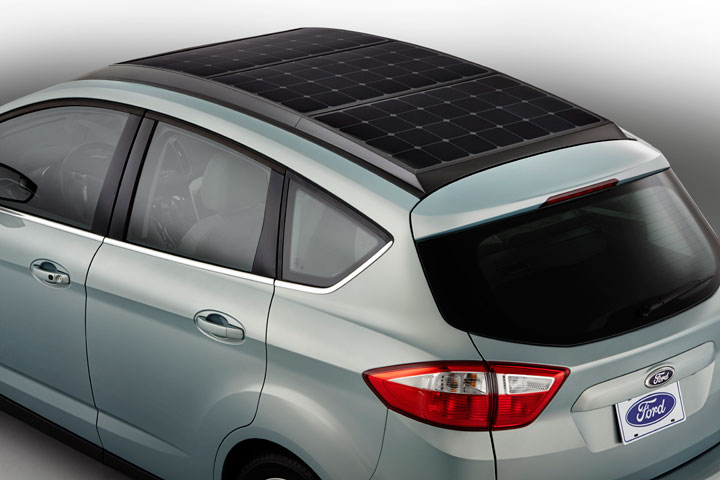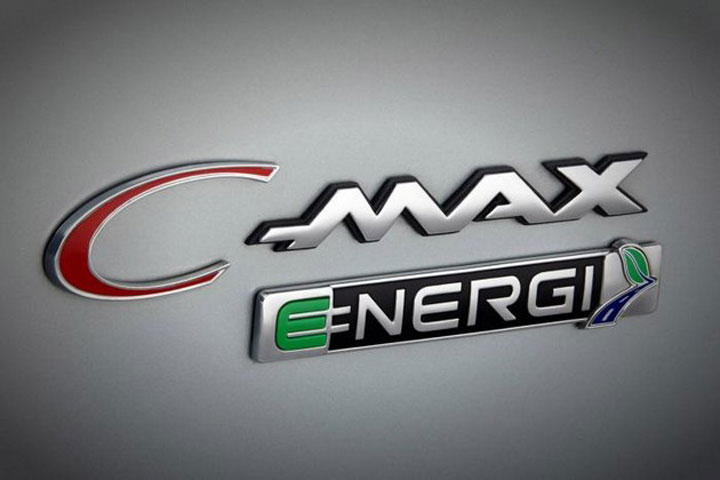 This hybrid minivan has an impressive technology: even if the Ford C-Max Energi Solar is only at the concept stage, the vehicles running on solar power may well embody the future of the automobiles. We welcome the willingness of the American manufacturer to go forward in the search for alternative energy and we hope that cars equipped with photovoltaic panels will soon be a reality! Do you think the solar energy may eventually emerge as a serious alternative to oil?