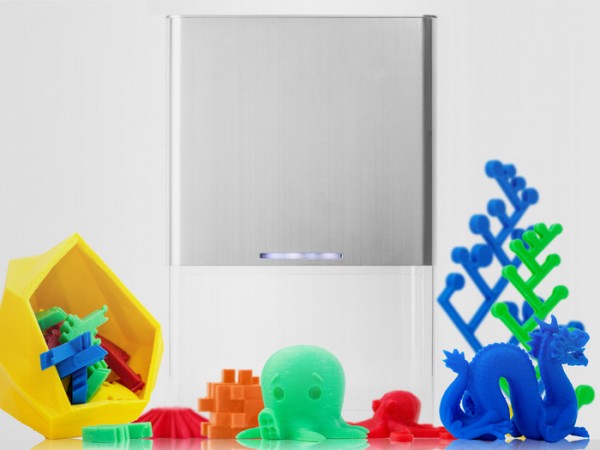 The 3D printing has shown huge potentials for the futures. However, currently the utility of 3D printing is fairly marginal. However, the introduction of low cost 3D printers can give a bright future to this industry. In order to meet this challenge the company Pirate3D has introduced a new 3D printer for less than  $400 .
Launched on Kickstarter yesterday, Buccaneer is a 3D printer that is light weight and inexpensive. The idea is sound and Buccaneer was able to collect $320000 from the crowd funding within 24 hours, although it required $100000. The Buccaneer looks like a printer that everyone can use. Sober and elegant, it is much different from other raw 3D printers that we see. Like other printers, it uses plastic wire to give life to your ideas and 3D Pirate also offers online services that allow you to connect your printer to your wireless phone.
The crowd funding project was a success, Buccaneer will be created. The first models should arrive at the end of the year to $400.