The American multi-billionaire Jeff Bezos is pushing the boundaries of time with the construction of a 10,000-year clock that will work: a legacy to show to the future generations…
Building a clock that will work 10,000 years, here is the crazy project funded by Jeff Bezos (founder of Amazon) and imagined by Danny Hills (a California computer scientist), within the Long Now Foundation. Its name: the "10,000 Year Clock." It would be placed 450 meters above and on the side of a mountain in Texas. This clock would have 10 meter megalomaniac needles moving on a dial on the natural cycle of universal time at the pace of the stars and planets. Well protected behind two steel doors, this veritable monument aims to embody, in the eyes of humanity, the time in all its depth. No need to put the record straight: with its lenses and lens system it will require no human intervention. But beware, it is about $ 42 million that Jeff Bezos would spend on this clock which would be a symbol of sustainability and intergenerational transmission. Meanwhile, take a few minutes late to watch this video demonstration Mechanism: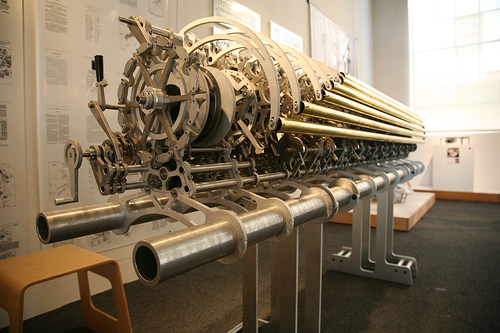 The purpose of this project is to encourage long term thinking among the humanity and work for the sustainable development of the planet. The clock would also have adjacent rooms to mark the anniversaries of the 1st, 10th, 100th, 1000th and 10000th year of the inauguration of the clock.