Dragons are very common in the fables of China. Specially, flame throwing dragons are very famous throughout the world. Rick Hamel is the man who has turned the fantasy into reality. Few years ago, he devised a dragon which works like a real one i.e. it can fly; it can shoot fire and much more. It is really very interesting to see a real dragon.
It can fly at a height of 70 meters with a speed of 112.6km/h. Its wings are 9 feet long. We cannot call it as a helicopter or a drone as it has many more functionalities. It has a half gallon fuel tank which is filled with Kerosene or aircraft fuel. Fuel is used to power the tiny thrust engine which rotates at the rear with a speed of 804.7 km/h. The dragon has infact been marketed as a product and being sold by Hammacher Schlemmer with a price tag of US$ 60,000. With full fuel tank the Dragon can fly for 10 minutes before requiring a refuel.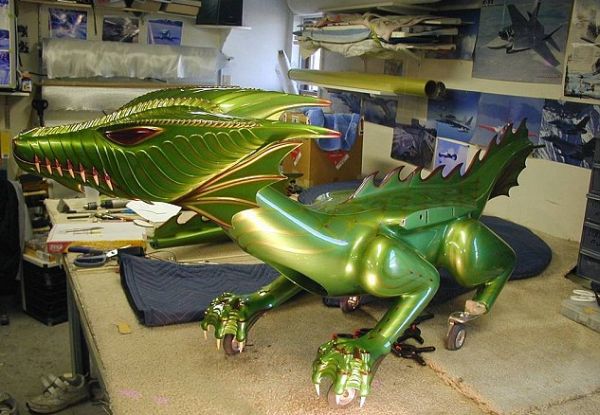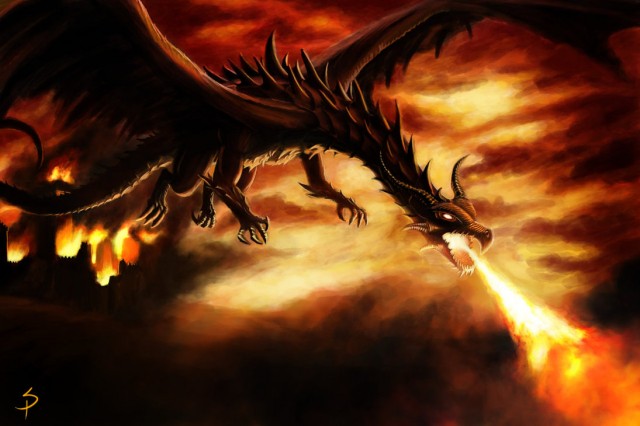 This dragon has all the features of a modern aircraft like a rudder, elevators and ailerons. Dragon can be controlled via an easily operated remote control.  So, it means that it does not require an expert to fly it.  The layered epoxy glass is used as a shield for its  high-grade plywood construction material. Hence, the dragon has a sophisticated and an elegant look. Flame throwing is possible on the ground while it can't shoot fire while in the air. However, its blazing eyes still make it a dangerous looking animal. The flame can reach up to distance of 3 feet. It can also rotate its head around like a real dragon.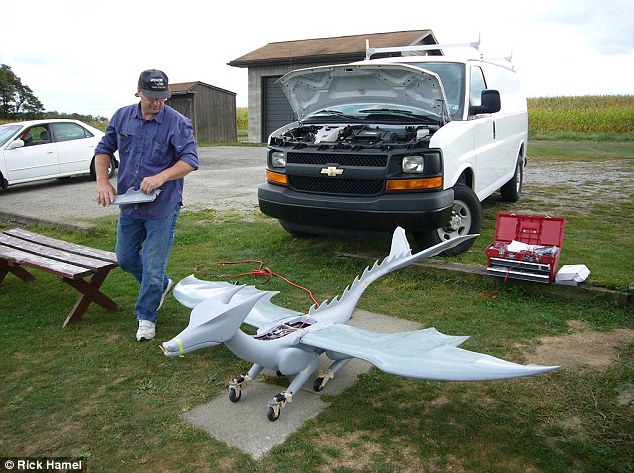 Due to its peculiar nature, it is not being sold directly to the buyers instead company need buyers to talk to some specialist in order to place an order. Its high price is also the main factor for not selling it directly.