It is  a well known fact that it was in United States that a team of famous scientists from around the world were able to unlock the secrets of nuclear fission during World War 2. Subsequently they controlled it for the use in the nuclear reactors for the production of electrical power. Strange it may seem, but controlled fission as in nuclear reactors also occurs in the nature. French scientist, Francis Perrin made an extraordinary discover while he was mining a Uranium Ore in Oklo Africa. He discovered that the mine had the proper conditions for a sustainable nuclear fission reaction as in a reactor.
Infact, the  Uranium 235 which is responsible for the nuclear fission, its normal presence in nuclear Ore is around 0.720 percent. While the Uranium sample taken from the Oklo Africa showed that in those samples the percentage of iron ore was around 0.717 percent. It might not seem much, but in total the amount of Uranium 235 was in fact 200 kilograms less than the actual amount that would have been present there. Now, the question arose as to what led to this decreased amount of Uranium 235.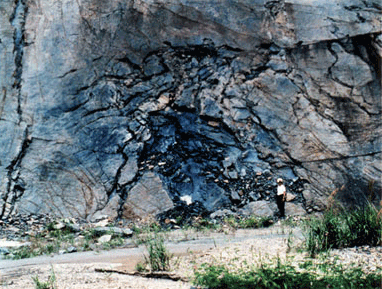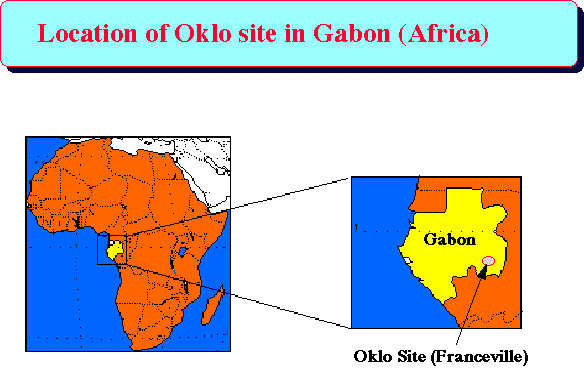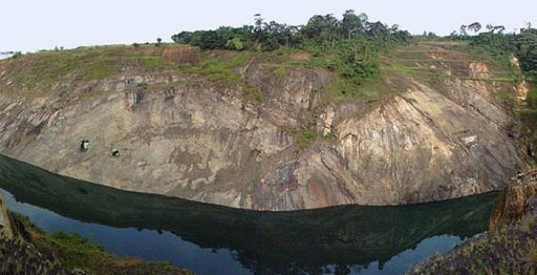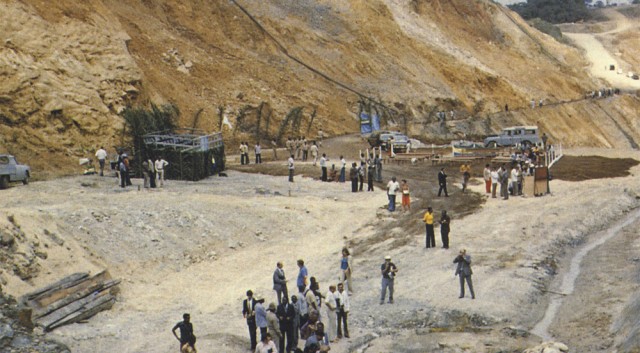 [Source: The Ages of Gaia]
Further investigative research revealed that the mine had naturally optimal conditions for a sustainable fission reaction to take place. In fact, for the fission reaction to take place slow moving electrons are needed to split Uranium 235 atoms and there must be presence of the water in vicinity to slow down the more neutrons that are released during the process. As a by product heat is also released, that led to the evaporation of the water. The part of Uranium 235 which is involved in the fission process ultimately decomposes into more stable elements. The reaction would then stop when water became less than what is required to slow down the neutrons. But as the evaporated water comes back to the its original place the neutrons are slowed down and the reaction starts over again. The fission reaction would ultimately come to halt when the amount of Uranium decreases below the critical amount required for a sustainable fission reaction.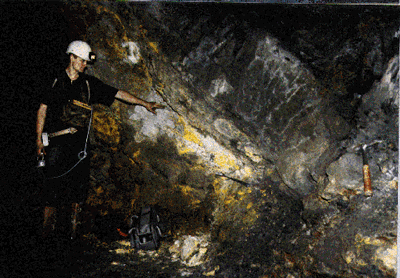 [Source: virtualtravelog.net]
Out of the 16 sites that were investigated in the Oklo mine, it turns out they produced a combined electrical power output of 100 kilowatts. This amount of power is not enough to power up entire cities as it can only be used to power 1000 modern TV sets at the best. However, the noteworthy and fascinating aspect of this discovery is that nature was able to setup all the necessary conditions for this reaction to take place. This leaves us awestruck but at the same time we are apprehensive that there may be naturally occurring nuclear reactors in the nature that might contribute to the global warming.