The advent of technology has brought about the development of numerous industries. One of the most popular among them is the Software as a Service (SAAS) industry. Digitalization has led to the shift of a lot of processes to online platforms.
From grocery shopping to banking, the software industry has made life simpler with making it possible to complete major tasks with a few simple clicks.
Hence, a lot of companies are vying for the software industry and are looking to invest in the same. Software as a service as well as a product provides opportunities for businesses to earn major bucks.
Be it as a product, in-house requirement or as a service, many times it so happens that the resources for custom software development with the company are insufficient.
There are a lot of reasons why companies and businesses cannot entirely develop the software they're aiming at using an in-house team. In such cases, companies tend to look for an external development partner.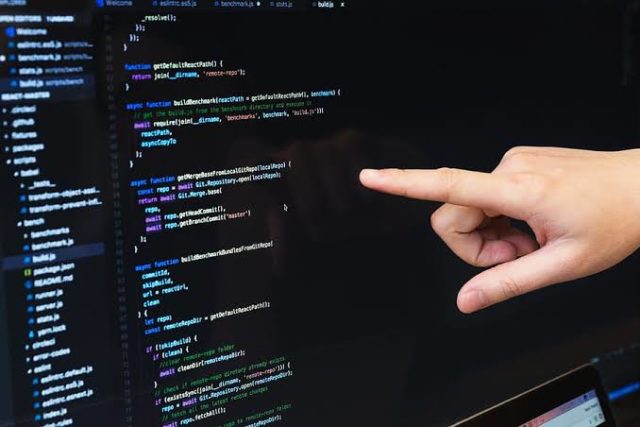 According to Statista, the revenue of the global IT outsourcing industry was pegged at $62 billion in 2018. With a lot of reasons rooting towards hiring a custom software development company as a development partner, no wonder the numbers are such.
Some of the major reasons for finding an external tech partner are
Capacity issues
Cost control
Specific skill-set
Timeline restrictions
The huge IT outsourcing industry, the information overload and the growing number of tech companies make it difficult to narrow in on one company as a tech partner.
We have got you covered. Here's an extremely simple checklist that you can follow as you embark upon the journey of finding the perfect custom software development services for your technology needs.
Define your requirements
Do your research
Gather references from peers
Shortlist potential partners
Verify each candidate
Finalize your partner
Read on further to get a detailed view of following this checklist:
#1 Define your requirements
Before you begin looking for the perfect development partner, define your requirements. You must have a clear idea of the kind of software you are looking for as well as the skill-set you require to develop the same.
Here are a few questions that will help you set an outline of the kind of partner you are looking for:
What is the niche that your software will be built for?
What aspects if at all can be developed by you in-house?
What kind of support will you need from the company?
What aspects do you need a development partner for
What is the time frame that you require it in?
What is your budget?
Will you require any specialized or advanced technology such as AI, VR, AR, etc.?
Answering these questions will help you prepare a blueprint of the kind of partner you need which will help you in the next step.
#2 Do your research
Once you have a clear idea of what you are looking for, begin your research. You must be well acquainted with the current industry players as well as the industry standards.
One of the ways to avoid being overwhelmed in terms of where to begin is to gain more knowledge about the same. With the internet at your disposal, things should run smoothly in the research department. Here are some things you can do:
Conduct web research on how to go about finding a development partner
Find sources where you can find relevant vendors
Research your competitors and their tech partners
This initial research will make it simpler and help you begin your search.
#3 Gather references from peers
The good old 'word of mouth' method can surprisingly work wonders in finding good vendors to help with your software requirement.
Once you've listed out some names of potential partners people have worked with, you can also talk to your peers working in similar or close niche.
Gather references from them in terms of other sources. With references in hand, it will also be easier for you to cut down your list to the best fits.
#4 Shortlist potential partners
After you are done with thorough research and have ample references in place, cut down your list to further get closer to deciding which company you would like to work with. Shortlist 2-3 vendors that fit the bill and according to you, would be able to help with your software needs.
#5 Verify each potential partner
Once you have narrowed down your options, begin the process of finalizing the company you would like to go for. Check out reviews and references from past clients of the vendors you have shortlisted.
Also, have one-on-one discussions with the companies you've shortlisted. Ask them for references you can get in touch with along with their portfolio to further help you with your decision. You can discuss your terms and ask them questions such as:
What is their after-sales support like?
What is their policy on revisions and customer queries?
What are their workforce, skill-set, and expertise in?
What is their approximate quote for your requirements
You can ask for a proposal as well based on these discussions with the companies.
#6 Finalize vendor and get started
After you have thoroughly vetted all potential options, finalize the custom software development company that you deem to be the best fit. Conduct a detail discussion in terms of the work to be done. Prepare a schedule and wireframes of the software you are to build with their team and get started.
Pro-tip: Assign dedicated time-slots for follow-ups at regular intervals to make sure everything is on track.
These are just a few simple tentative steps that you can take to make the process of finding the perfect partner for your software development and make it less overwhelming.