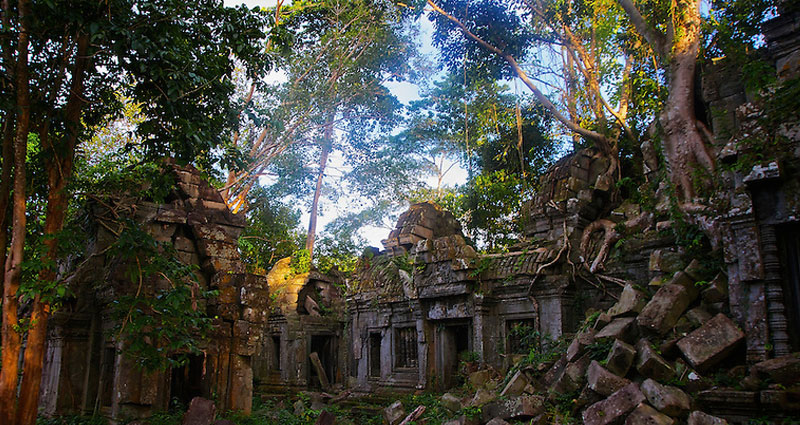 Few weeks, back we came to know about the discovery of an ancient sunken city in Egypt. This time another 1200 years old city has been discovered in Cambodian jungles by the Australian researchers. 
This discovery was made by Australian archaeologist  Damian Evans , French archaeologist, Jean-Baptiste Chevance and their team in the thick jungle located in the region of Siem Reap in North Western Cambodia. The city of Mahendraparvata was hidden there for the last 1200 years.
Currently hidden in jungle, Mahendraparvata once overlooked the mountain of Phnom Kulen. It was built by Jayavarman II, founder of the Khmer empire, in 802 AD. The architecture of the city inspired the architecture of famous city Angkor Wat   (see photos below), constructed 350 years after the construction of Mahendraparvata.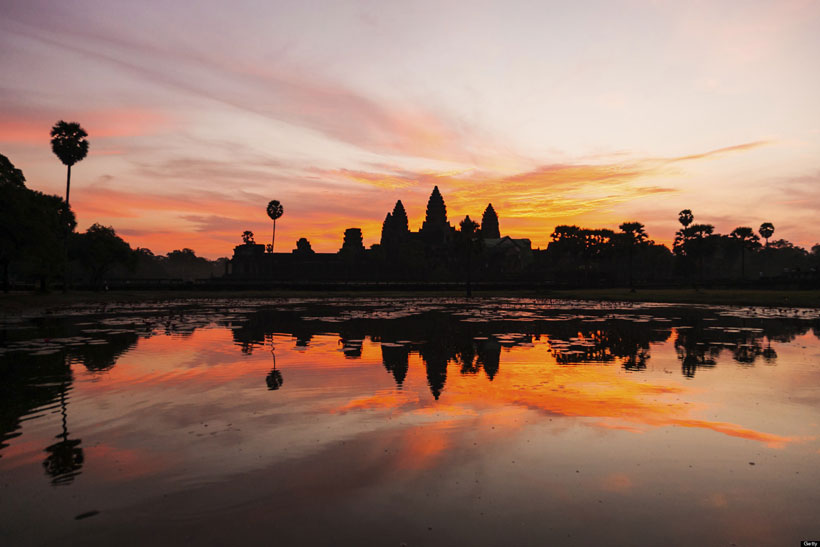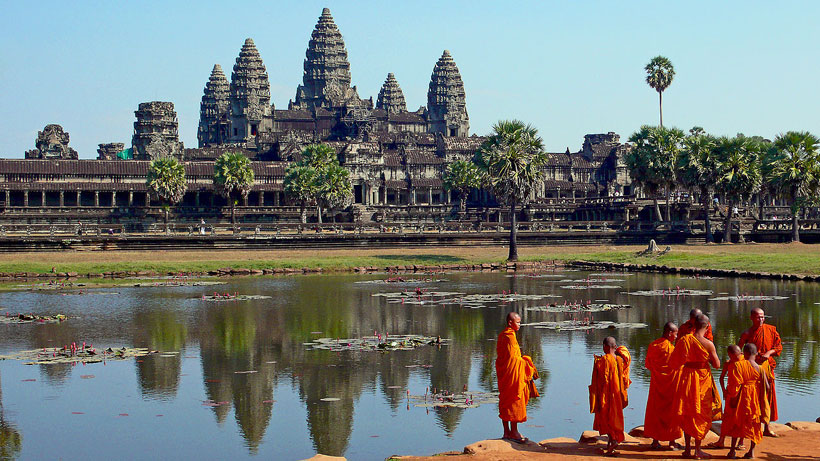 This discovery has been made ​​possible due to use of a special equipment called LIDAR , that can detect small or large objects buried in the ground from a helicopter or ground surface. Evans explained to the newspaper The Age : "With this instrument, (while working) we suddenly had an image of a city that nobody knew about, this is simply amazing. These remains of the temple are part of a 1200 years old civilization, and it seems that the looters did not have an idea about the existence of this city . "
Several years of archaeological research work in the region led to the discovery of the city Mahendraparvata. The team of archaeologists also found pieces of old statues, their pedestals and other old ancient remains. Luckily this cultural heritage escaped the prying eyes of the looters. They also discovered a cave almost completely covered with the ancient scripts.
A little more depth with LIDAR research showed that there are still two dozen other temples hidden underground and in vegetation. All these remains are in a small and well defined geographical area in the vicinity of Mahendraparvata. Hence, still we do not know about the exact size and magnitude of this discovery. Do you have the desire to visit these ancient cities?