The cryptocurrency world isn't something obscure and hidden for regular users anymore. Everyone knows Bitcoin and other coins; some try to get into mining or trading. Cryptocurrency wallets also evolve and become multifunctional. Earlier you would need several services to store, exchange, and trade your crypto, while now there are wallets that do all that!
Usually, those wallets are website- or app-based, but most websites have their own apps now, so it's your decision. Here, we'll briefly review the three main wallets/services that allow you to trade crypto with ease!
GINcoin
The Gincoin platform is one of the most innovative and modern at the moment. It offers a convenient wallet that provides you with a lot of opportunities. First of all, the ease of use! You can download the wallet on any OS, Windows, macOS, or Linux. If you have an older 32bit version of any operating system, there are wallet versions for those as well.
The platform offers its own coin you can mine, trade, and earn money on! Visit their website, and you'll find out a lot of new opportunities. This is a nice chance for both professional traders and beginners to start with a fresh coin on a fresh wallet with a trading feature!
You can find more information on the emission schedule, halvings, prices, and more on the website.
Blockchain
The mothership of all wallets, Blockchain, hosts a lot of opportunities. The platform consists of several services, including a wallet and an exchange/trading section. Although a lot of people tend to use newer wallets lately, this is still one of the most secure and used services when it comes to cryptocurrency.
It supports Bitcoin, Bitcoin Cash, Ethereum, and other popular cryptos. It's very easy to make a wallet there, and all other features are quite simple to get used to. You'll find effective customer support there that will explain everything to you in detail, anytime you need. Besides, the service offers information about the market, charts, provides an analysis of prices, etc.
It's a very convenient all-inclusive base that launches new features every now and then, so it's worth trying!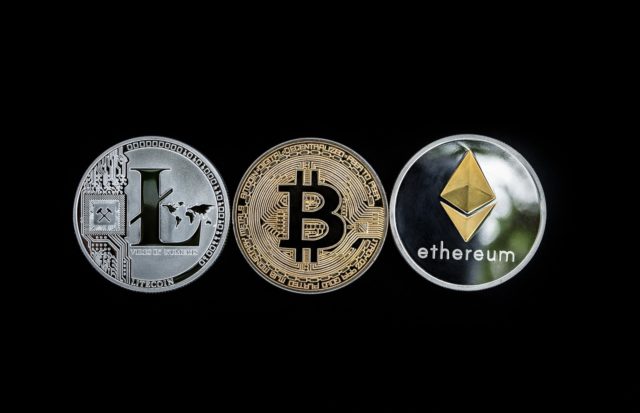 Coinbase
Not a wallet but more of a brokerage, this platform is one of the most popular among beginners and professionals in trading crypto. You can exchange all kinds of digital currencies here, starting from Bitcoin and Ethereum and finishing with the newest coins that just start to grow and establish. With some skills and a lot of determination, you can make quite a lot of money there, especially in these unstable (in every sense) times.
The larger the platform, the more difficult it might be to use. Coinbase is more suitable for people who know something about trading. And the service doesn't have a wallet at the moment, but it might be an idea for the future. You may need a crash course before using this platform. Still, it's a very notable mention, and if you want to get into the world of cryptocurrency, it's worth knowing about the most popular platforms.
Why Do Wallets Evolve So Much Lately?
The times are gone when people thought cryptocurrency would just come and go. When Bitcoin jumped to thousands of dollars, people realized it's going to stay. And with that come the means of accommodation. There has to be something for people to be able to store, spend, exchange, and trade crypto.
There are lots of services, and you need one of them for every operation. You should buy coins using fiat to crypto exchanges, store them in a wallet, trade them on a special platform. It's all too difficult, especially for beginners. That's why services started to merge, providing more convenience and sometimes confusion to their users.
Soon enough, crypto wallets will be able to do anything crypto-wise, so that you only need one application or website to accommodate all your needs. Wallet services develop trading platforms, exchange centers, and grow. Initial trading services are now launching their wallets to make sure the resources are stored under their roof. Either way, you get one app or website that can do it all.