Sometimes, the simplest objects are the most magnificent works. A Portuguese artist has understood and realized the incredible beauty of single detached houses. We present to you his bold and original work.
Manuel Pita is a photographer as well as an artist. Combining these two passions, in 2010, the Portuguese began capturing snapshots of houses during a visit to Cacilhas, a small district of the city of Armada. The place, which offers a panoramic views of Lisbon and the river Tagus. There Manuel Pita took the first photos of this series of Lonely Houses.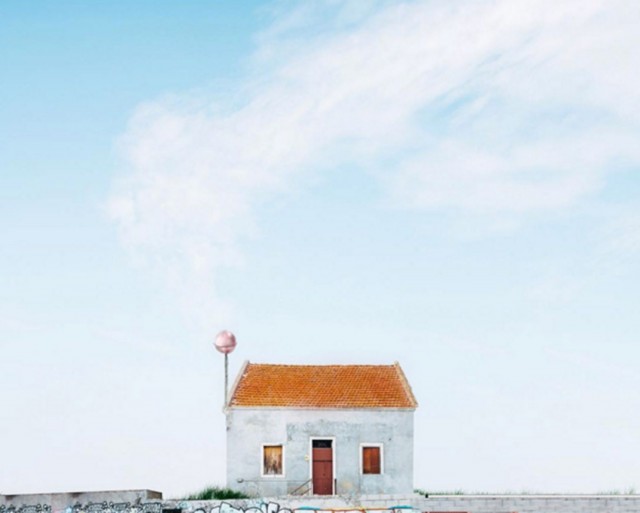 At Cacilhas , Manuel Pita found a home that looked like an "architectural strawberry" at the bottom of a beautiful pale blue sky. Fascinated, he was then obliged to take a picture: "There was a click in me and this pushed me to trigger the camera in my phone," he said.
Because the artist works primarily with mobile. So if he starts using a real camera. This would further improve his photography and get much better quality pictures. "Doing something emotional and authentic by using a tool that many people have in their hands and with which they can easily share with one another is something exciting and appealing to me," he says.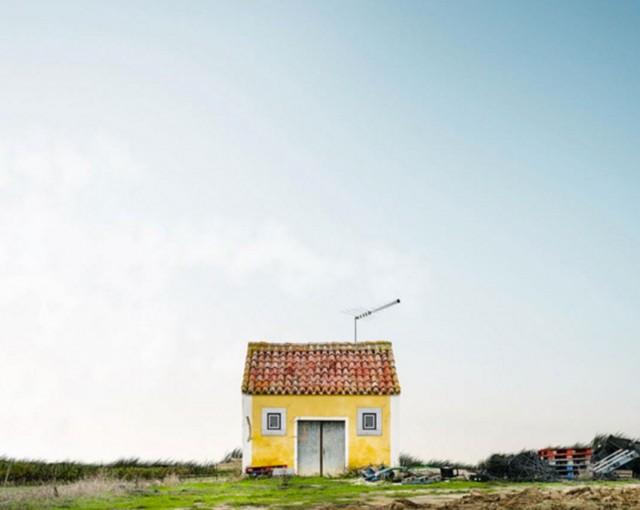 Following his first picture, he was left enchanted by this unusual form of art. He then captured many other pictures of similar houses, especially in the southern region of Portugal called Alentejo. The artist also visited many other places to take picture of such lonely homes in France, Turkey, in Spain and Croatia. In the end, this photo series by Pita Manual contains over 50 original photos you can find on his website.
For these photographs, Pita Manuel tries to photograph houses that are completely detached, but sometimes must use Photoshop to remove undesirable elements from the scene such as lampposts or trash. He also applies filters to his original pictures, including adjusts color settings and contrast.
Above all, the houses photographed by Manuel are often old buildings that seem to have a story to tell, especially those with a traditional roof.
The work Pita Manuel is really superb. He especially recalls the offbeat and colorful world of filmmaker Wes Anderson. Above all, he highlights the houses with original architecture, mostly Portuguese buildings, and creates his own artistic atmosphere. You can see all the work Sejkko on his Instagram account.