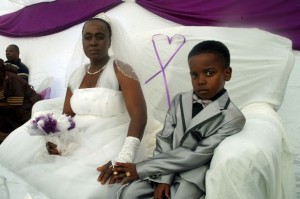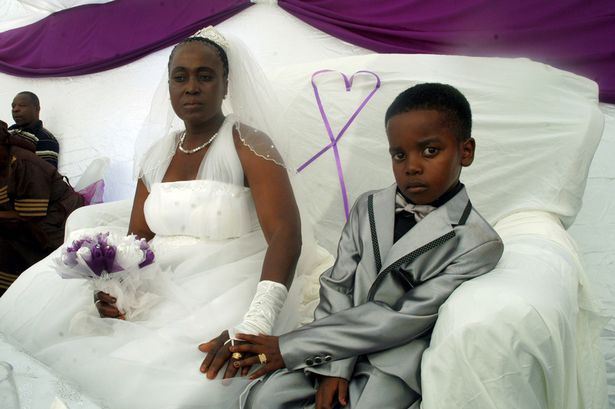 Sanele Masilela (8 years) marries Helen Shabangum (61 years) at a ceremony in Tshwane, South Africa, attended by a hundred guests.
A marriage ceremony was held with great pomp and show. The marriage was celebrated with dance, expensive wedding dresses, bouquets of flowers and even there was a French kiss between the "young" husband and wife that caused some casino online discomfort in the meeting. 
However, the couple did not sign a marriage certificate and the husband and wife will not share same marital home. Ms Helen Shabungum is already married and has five children. Surprisingly, this detail did not bother the 8 year old boy. "
I am pleased to have married Helen," he declared. He further explained that his dead ancestors had ordered him to marry now but when he will grow up he will marry a woman of his age.
The mother of the boy, who is 15 years younger than his daughter-in-law,  said: "The grandfather of Sanele ordered me to marry Sanele before his death. Sanele
 then chose Helen because she is a lady he loves. "