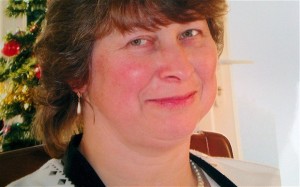 The Telegraph reports that Joy Grigg, 50, was found in a hedge more than 15 kilometers from her home. The sleepwalker, a mother also, had undertaken a nocturnal walk in her sleep. 
Her husband Richard got worried upon awakening when he did not see her in the bed. 
The window of the kitchen was open, this led him to call for help. 
"We are so glad she was found",  said her husband, 
" She is currently hospitalized. 
We want to return to our normal lives and to ensure that all goes well". 
This is not the first time she had disappeared. 
In January, she had been found wandering several miles from her house.  At the time, it was a mobile phone vibrating in her pocket that had woken her up.