In this modern technological era, many people have come to enjoy the benefits that only online shopping can provide. Instead of wandering aimlessly around a convenience store, you can now research and compare products from the comfort of your couch and then have them delivered straight to your door.
However, because most businesses have discovered the ecommerce route, it is now essential to ensure a friendly user experience for all your virtual buyers to truly stand out from the crowd.  By not taking the time to invest in your ecommerce website you may unknowingly drive away repeat buyers and lower your monthly conversion rates.
Here are the eight common web design mistakes you need to avoid when constructing the perfect ecommerce website.
Using Poor Quality Images
Unlike written content on your website, images and banners are often quite large, visually appealing and can give an instant preview of the product or service you are selling. For the hurried consumer, high-quality images can be a lifeline when trying to find and purchase a specific product.
However, poor quality images can just as easily be a deal breaker as they largely represent the look and feel of your business. To ensure you only use images that truly capture the professionalism of your brand, you may want to invest in stock images or a professional photographer.
No Acknowledgment of Brand Dependability
When trying to win over clients, the process can often be accelerated if your website is already doing half of the work for you. By making enough space for the acknowledgement of brand dependability, your years of business experience will speak for itself and help your website stand out.
You can do this through publishing press reviews, product benefits, product reviews and client testimonials. This will show potential clients that you have the experience needed to foster their confidence in your product or service on offer.
New clients also feel much more at ease with a new brand when they have heard the name whispered through the grapevine. If necessary, you should look into editing the structure of your website to better accommodate this essential content.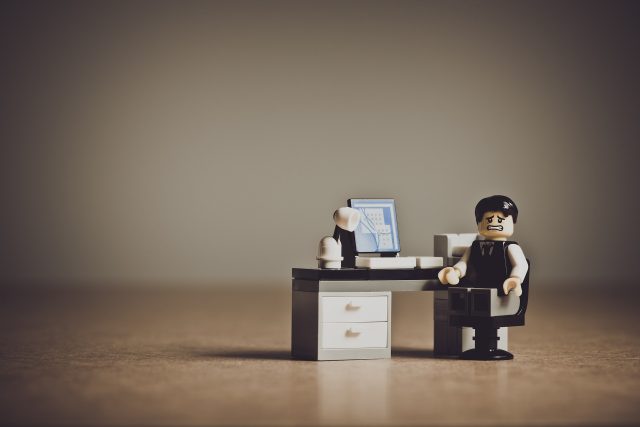 Poorly Presented Product Information
To truly benefit from excellent ecommerce website design you should be sure to eradicate all poorly presented product information from your website. Firstly, it is important to be consistent when it comes to font, font size and the style of your chosen infographics or pictures.  By not adhering to a style guide, you won't be able to strengthen your brand image which means you won't really leave a lasting impression.
Product descriptions should be relevant, enticing and easy to comprehend. Also, be sure to keep your target demographic in mind when writing any descriptive content relating to your products and services. Communicating in a way that makes sense for the consumer will allow you to connect with them faster which usually translates into more sales.
Lack of Visual Prioritization
The eye is drawn to the biggest image, video or infographic on the screen. By knowing this information, you should use it to very intentionally convey an effective marketing message to your audience.
This is especially beneficial on landing pages where you can lead the web user through all the important content until they eventually reach the call to action. However, you can also apply this principle throughout the rest of your web pages. Ensure the purchasable items or services are bigger and clickable on your website so you can offer effortless navigation to all of your web users.
You Are Not Mobile Friendly
If you have watched technology progress these last 20 years then you will be aware of our growing dependability on cellular devices. When it comes to marketing, this is not necessarily a bad thing because it offers your potential clients more opportunity to seek out specific business solutions. It also offers client's all manner of payment options like mobile card payment functionality.
However, if your website has not been designed with mobile in mind then you will definitely start to see the financial implications and miss out on the chance to communicate more with your readers.  To remedy this, hire a web designer that will be able to move you over to the digital world in a way that still puts your customer's needs first.
Lack of Critical Information
By ensuring minimal effort required from your customers' side when perusing your website, you give them the change to rather ponder important purchasing decisions. The golden rule is to not make it necessary for your online consumers to think about what they need or how they will get it.
Instead, you can just provide all the information they will ever need on every web page in either the header or footer section.  Important information like contact details, terms and conditions and social media shareability enhancements are critical when constructing your website with the consumer in mind.
Not Optimized For Speed
When choosing visual content for your blogs or your web pages it is important to modify large files so that they don't exhaust your hosting server when they are being accessed.  Furthermore, you can also look into removing unwanted pop-ups and advertisements that are known to slow downloading speeds.
When it comes to user experience, loading speeds are critical. Most people leave a website after only 3 seconds of waiting for it to load which means you have to modify your website with speed as a top priority.
Difficult Checkout Process
Design your checkout process in such a way that it is a simple step-by-step procedure that takes up little time, is safe and offers accompanying products that correlate with what is in the basket. Don't overwhelm your web users but also don't leave them to fend for themselves when it comes to important information like extra shipping costs and added taxes.
Designing your ecommerce website to be user-friendly and inviting should be a top priority when first entering the digital world. By avoiding these eight pitfalls, you will be able to beat the competition and increase the number of recurring clients you currently have.